14 Tips to Surviving Online Dating
It's a jungle out there. Certified dating coach Tara Richter, author of "10 Rules to Survive the Internet Dating Jungle," knows this all too well. Internet dating is the new way to meet potential mates and millions have flocked to sites such as Match.com and eHarmony. Using the Web to meet your next prospective partner is quick and easy. But despite the allure of seemingly endless options, Web dating brings with it its share of hassles and risks. Here are some of Richter's top tips to navigating getting it on digitally.
---
Take It Offline After Two Weeks
Don't chat for more than two weeks without meeting in person. Find out early on if there is chemistry and if you have anything in common. "If someone isn't willing to meet you in the flesh, there is something going on. You don't want to waste more than two weeks chatting online."
Go With Free Sites First
Sites that charge you fees often misrepresent their figures, claiming to have long lists of users when, in fact, many of the accounts are dead. This affects response rates. Besides, as Richter said, "Basically the same people are on the same sites." Find the right site for you.
Be Safe: Research Your Date
Do your homework. You can find anything about anyone on the Internet, so get Googling. "With Internet dating, anyone can hide behind a computer screen. A lot of people can lie, they can pretend to be someone else, they can be married." Make sure their stories add up.
Don't Lie About What You Look Like
Posting lies, especially about body weight, is common. "A complaint on both sides of the sexes is that people misrepresent themselves. They put up a photograph of themselves from two to three years ago when they were thin and attractive and they show up to the date overweight, bald and so you don't even know who the person is. When you meet in person, you can see right then and there exactly who they are but with the Internet, a lot of times it is hard."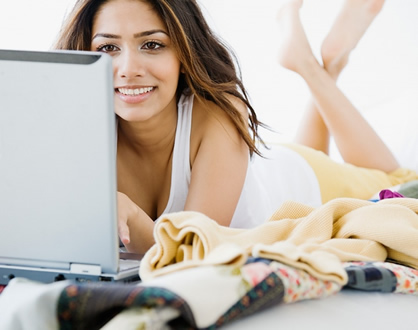 Don't Date Until You're Ready
Assess whether you are truly ready to get back out there. Ask yourself if you have healed all your wounds from your past relationship. "You need time to get back to who you are because you don't want to go out there dating if you are still in the middle of a separation or divorce. You want to make sure you are 100 percent fully emotionally capable of going out there and dating."
Get the Right Photography
You can increase your dating success by posting good photos: One clear, in-focus close-up of your face and one far away, so he can see your body. Richter recommends hiring a professional photographer. "The whole thing with dating is there has to be an attraction. If someone is not attracted to you, then you are not going to be able to have a relationship."
Put What You Are Looking For in Your Bio
This is a key part of creating an enticing profile. "Really get to the meat of what you are looking for in your bio because a lot of the times, people forget to put what they are looking for, whether you are looking for a long-term relationship, whether you are looking to be friends, something casual, it doesn't matter … If someone is looking for a marriage proposal and I am just looking to hang out, then I am not going to go on dates with them because they are not on the same life path."
Initiate Contact Carefully
You can't just email someone and say "hey baby." Bother to read the profile carefully and use whatever you have in common as a catalyst to start a conversation. Oh, I like to go rollerblading. Oh, I like to go rollerblading too.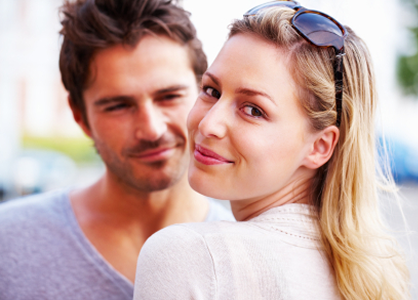 Is This the One for Me?
Search yourself and determine if the guy you are with is someone you can go the distance with. If he is not, you owe it to yourself to cut if off, go back and find someone that you can.
Keep Your Profile Fresh
You will likely meet someone, date for a few months, then break up and have to start all over again. If this happens to you, be sure to update your profile. And if you email people you emailed previously, acknowledge that. Richter calls it "flat-out rude" to send an email as if you have never met a guy you emailed months back.
Stop Making Excuses
The time for action is now. Don't sit on your ass talking about getting on a site, or make excuses such as I need to lose weight first or I don't have a job right now. "Just get out there and start meeting people."
Discover Your Personality
You should know all about yourself, including your dating personality. Richter suggests taking free online quizzes to find out more about who you are, and thus be able to find someone similar. For example, it is difficult for introverts and extraverts to date. "I'm an extravert, I can't date introverts. It's just too much for me. I want to get out and have a good time and they want to stay sitting on the couch."
Don't Think of Your First Meeting as a Date
"When you go out to meet them in person, I don't call it a date, I call it a meet 'n greet. What you are really doing is meeting them in the flesh to make sure they are who they say they are and they look like their photo."
Don't Give Up Easily
Richter recommends, in the end, that you stick with it. "There are good people out there on the dating sites. It is just a really finite, weeding out process to find the good people who are actually looking for a relationship."
Check out the rest of Richter's tips and tricks, including an examination of all the different websites out there and advice on creating an alluring profile, in her book, available on www.datingjunglebook.com and at major e-tailers.
Tagged in: lux exclusives, online dating, internet dating, 10 rules to survive the internet dating jungle, internet dating tips, web dating, tara richter,