How to Wear: Cruise/Resort 2014 Beauty Trends
Last week, LadyLUX covered the top beauty trends from the 2014 Cruise/Resort runway shows. Today, we show how to create these newest beauty trends such as cherry lips, porcelain skin and tousled bedhead by using products from brands like Bobbi Brown, Bumble and Bumble, Guerlain and Dior. Here are all the details of how to complete your new beauty routine while complimenting the newest Cruise/Resort fashion trends!
Cherry Lips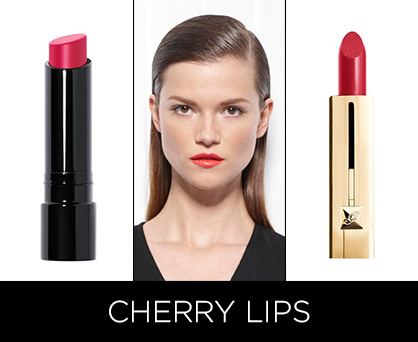 Perfect your fire engine red lips with some cherry-hued lipsticks like the Sheer Lip Color from Bobbi Brown and the Rouge Automatique Lip Color from Guerlain. Both spicy lip colors will make your pucker stand out when lathered on or applied with a lighter, stained effect.
Bold Bronze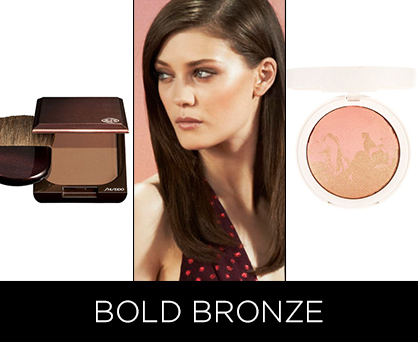 Get natural looking yet radiantly-bronzed skin after using the Oil-Free Bronzer from Shiseido and the Topshop Bronzer. Contour your eyes, nose, temples and cheekbones with each shimmering brown-gold and pinky copper shade for modern and summery makeup looks.
Porcelain Skin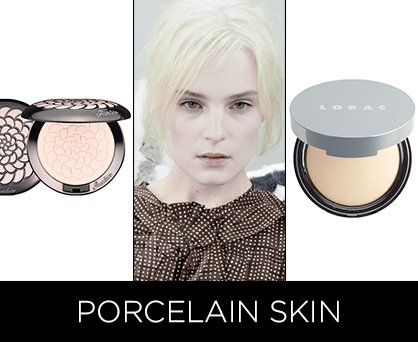 Keep your skin porcelain and pretty when using the Porefection Baked Perfecting Powder from Lorac for a flawless, silky-smooth finish and the Meteorites Illuminating Mattifying Pressed Powder from Guerlain for a radiance-inducing correction powder. Each product will help to maintain matte, alabaster skin highlighted with an iridescent twist.
Fresh Flush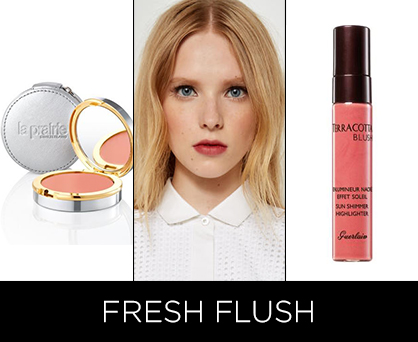 Using the Cellular Radiance Cream Blush from La Prairie and the Terracotta Blush from Guerlain will enhance your cheeks with a radiant glow and offer a sunkissed complexion. Both rosy wine and pinky shades will help you flaunt a fresh flush on the apples of your cheeks for a soft, romantic look.
Sweet Lip Gloss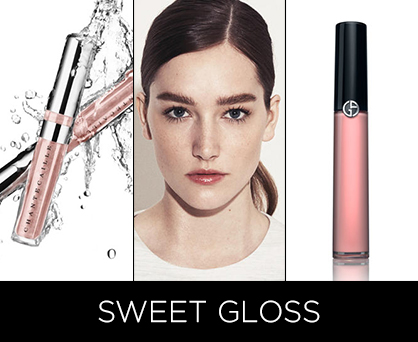 Chantecaille's shimmering and feminine pink Brilliant Gloss and Armani's Flash Lacquer Lip Gloss will help your lips appear pink and primped. Slick on these luscious and soft glosses for a sweet and feminine lip look.
Subtle Smoke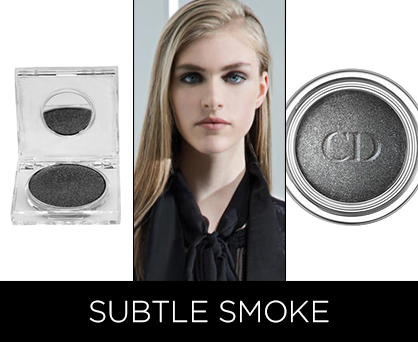 Smoke up your eyes subtly with the Color Disc Eye Shadow from Napoleon Perdis or the Fusion Mono Eye Shadow from Dior. Both eye colors' richly-pigmented gunmetal hues will help to form an elegantly-shadowed eye look when faintly applied around the eye area.
Tousled Bedhead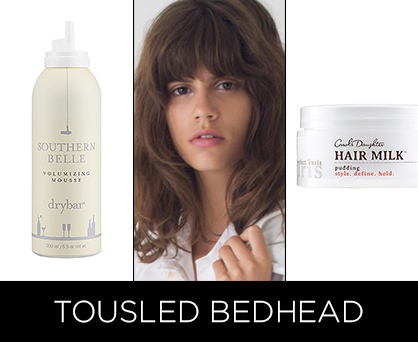 Treat your hair to a low-key hairstyle with a tousled bedhead look. This sexy hairstyle is easy to produce when using creamy and lightweight products like the Southern Belle Volumizing Mousse from Drybar and the Hair Milk Trade Pudding from Carol's Daughter for all-day hold of the low-maintenance look.
Wet & Wild Hair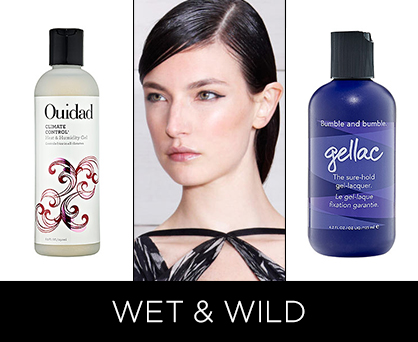 Bumble and Bumble's super strong Gellac and Ouidad's must-have Climate Control Heat Humidity Gel are the two top products to get some wet and wild hair. Slick them down, up or backwards; your locks will never look so good drenched in extra amounts of gel and product.


Read more LUX Beauty
Tagged in: trends, guides, lux beauty, beauty, resort 2014, cruise trends,