Behind the Scenes with Celebrity Jewelry Designer Nadia Lee
One of the easiest ways to dress up an outfit is adding the perfect accessory. It brings together an outfit, and people, because interesting pieces attract attention and generate connections. With this in mind, Nadia Lee founded Adia Kibur when she was 21 years old, and nearly two decades later, the trend-forward jewelry line is now favored by celebrities around the globe.
Nadia Lee discovered her passion for designing and marketing fashion jewelry while traveling, soon after receiving a degree in international relations. She was touring a metal works factory in her family's native Taiwan when she spotted a young girl wearing a bracelet made from a tiny metal spring. The creative design sparked an idea in her mind. "I realized there is a common language which stems from our innate need for self-expression," Lee said.
The creativity and simple beauty of the Adia Kibur collection led LadyLUX to talk to Lee to find out how she created such a remarkable line.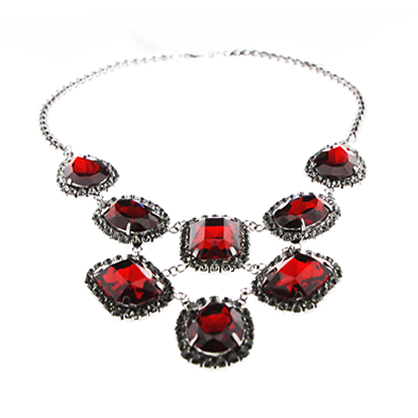 LadyLUX: Tell us about your background before starting Adia Kibur.
Nadia Lee: I started the line at 21, which is something I totally would not recommend since I learnt everything from mistakes all the while pretending I had a boss in order for others to take me seriously. Prior to that I was an international relations student, with my only qualifications being summer stints at a modeling agency and the DA's office.
LL: What prompted your interest in fashion?
NL: My mother loved classic films, so I watched a lot of 40s and 50s films growing up. It's unfortunate we don't dress as well as back in the day, but the effort of doing so has always struck me as important, because you never know if you will meet the most important person in your life at any given day.
LL: Describe your line in detail. What is your aesthetic?
NL: We have a special niche in that our looks are driven by what we can do to forecast trends, so our line has an element of surprise from season to season. For my aesthetics, there's always an underlying classic and feminine theme to what I do, on top of which I love to create pieces that wow people.
LL: What do you think your collection brings to the marketplace?
NL: We take chances with designs, which sometimes falls flat on its face, but at least it brings uniqueness to the marketplace. I feel what's lacking on the marketplace is most buyers are too safe, since that's what it means to do well on average, but if you look at how we buy on the internet nowadays, we flip through hundreds of styles per minute. Safe just doesn't quite cut it anymore, safe is boring.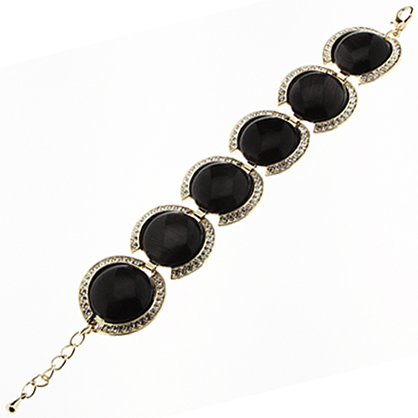 LL: What are you most excited about with your latest collection?
NL: We've just launched our new identity, along that I've shifted my balance from the works we do with majors, to our own collection. I am super excited about getting down on my hands and knees to design awesome jewelry without limitations.
LL: Why choose jewelry to design?
NL: It's interesting because jewelry rather chose me – I had an epiphany seeing a little girl making jewelry for herself while I was travelling, her innocence and the purity of her joy totally won me over as something I should be doing too.
LL: Who do your designs target? What kind of woman?
NL: A self-assured woman who has no boundaries in her ambitions, yet doesn't sacrifice her femininity to get to where she is.
LL: Do you wear your own pieces? What are your favorites from your latest collection?
NL: Any jewelry designer will tell you they don't wear much jewelry because they see it every single day. But whenever I go out to dinner, I feel naked without a statement necklace. I particularly love our transformer necklace, I get asked all the time where I got it from.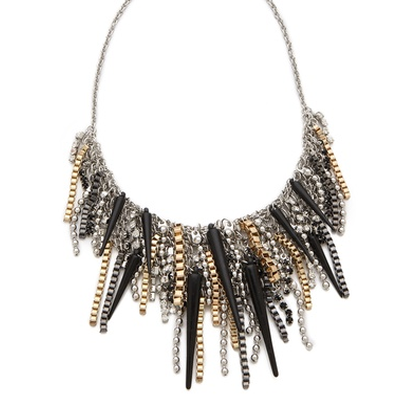 LL: Describe the ultimate piece of jewelry.
NL: Uncompromised design aesthetic and quality. Design is a symbiotic relationship between a designer and a client, but to break beyond that is every designer's dream.
LL: What do you love most about jewelry?
NL: It is the most expressive part of what we put on ourselves; clothing is more or less a disguise, we dress ourselves as how we want others to perceive us, but jewelry has no such constraints, you can tell a lot about a woman's personal statement by the jewelry she wears.
LL: What do you love most about fashion?
NL: Just as art mirrors society, fashion does too, except every three months! I love the fast pace of it all.
LL: What's the future for your brand? Any changes coming?
NL: In the past couple of months, we really dug deep to understand who we are, and why do we do the things we do. As grueling as the process was emotionally, we came out of it with a brand new identity, and lots of energy as well. To be honest, I've never truly designed for the end customer, it was always for retail buyers since that's what it took to make it. But I think it's time to change that, I want to bring unfiltered designs directly to our customers, so every single person can judge for themselves what they want to bring into their own collections, and hopefully we'll achieve that in the coming year with the things we are involved in.

Adia Kibur contemporary jewelry is sold in more than 3,000 boutiques, chain and department stores across the globe. In addition to jewelry design, the studio provides consultations on trend and brand directions for clients looking to make sense of fashion, one unique look at a time.
Tagged in: lux exclusives, designer, jewelry, interview, adia kibur,