Kim Kardashian's True Reflection launch event to benefit Dress for Success
On Thursday, March 22, Kim Kardashian will partner with Lighthouse Beauty Marketing to launch her fourth fragrance, True Reflection. Kardashian will celebrate her new scent by hosting an evening of glamour to benefit Dress for Success Worldwide. The charity event will take place on the rooftop of The London West Hollywood.
"I have always admired what Dress for Success Worldwide stands for. I am excited to have an opportunity to work with them through True Reflection," Kardashian stated in a press release. "With True Reflection it was important to me to give back. I am excited to be working directly with the Dress for Success Worldwide clientele, and I started out as a stylist so this is exciting for me."
Dress for Success Worldwide is a non-profit organization founded in New York City in 1997 that promotes the economic independence of disadvantaged women by providing professional attire, support and the necessary career development tools that help women succeed in work and life. The charity has helped over 550,000 women around the world to find jobs and remain employed. Each Dress for Success client will receive one suit for a job interview and is able to return for a second suit or separates when they find work.
"Lighthouse Beauty Marketing has always been invested in giving back to the community. We're thrilled to support Dress for Success, an invaluable organization that reminds us of the true power of perseverance," said Philip Zellner, CEO of Lighthouse Beauty Marketing.
For every ticket to the event that is sold, a $110 donation will be made to Dress for Success Worldwide. Each ticket price of $180 includes a signed 50 mL bottle of True Reflection Eau de Parfum Spray and a limited edition "True Reflection" Nicole by OPI nail lacquer. The launch event will feature signature cocktails from Midori Melon Liqueur, Sprinkles Cupcakes, music by J-Class and a live acoustic performance by artist Carolina Liar.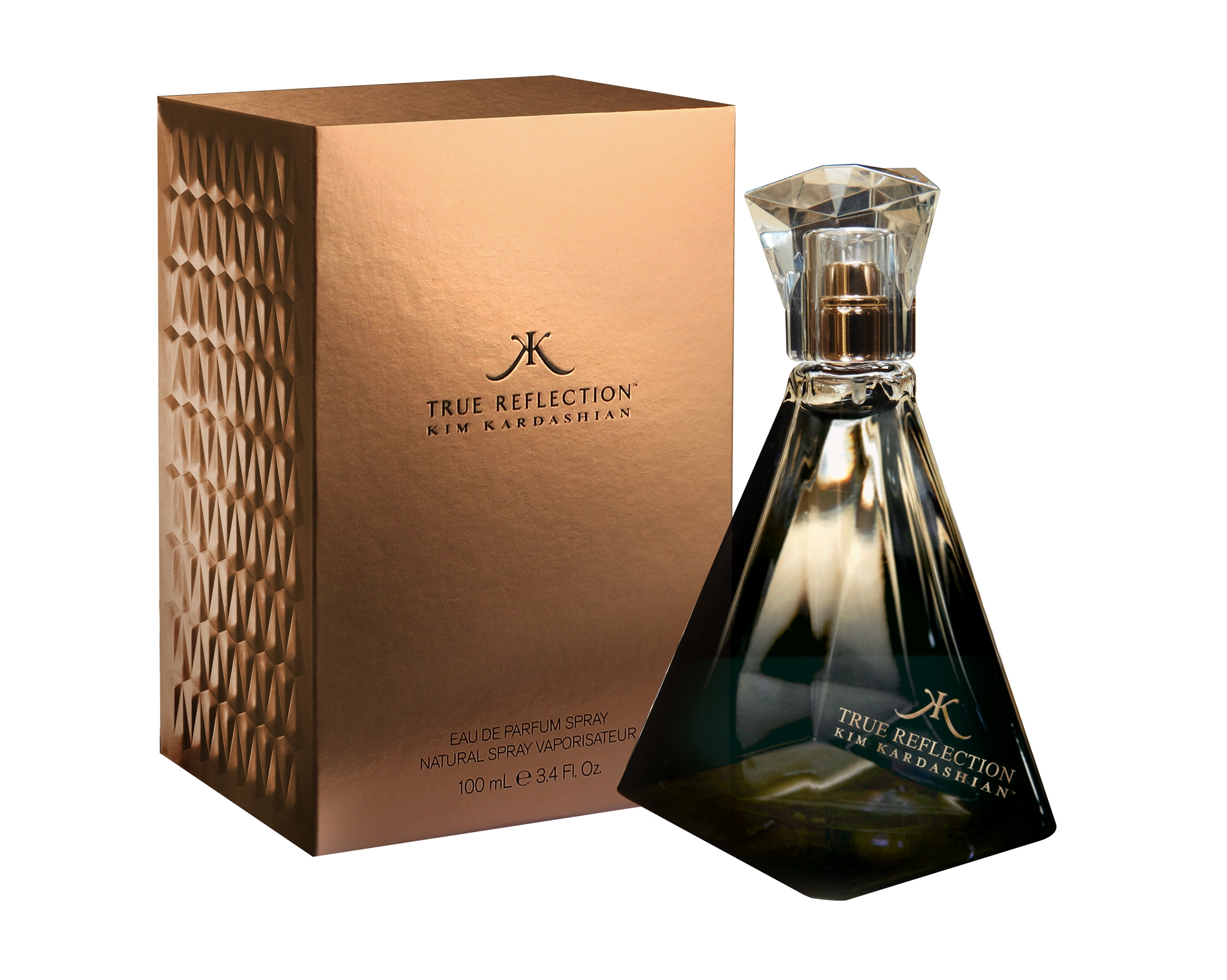 via True Reflection
The event will debut the tantalizing oriental scent, bursting with Italian bergamot, luscious plum, succulent peach, night blooming gardenia, chocolate orchid and lotus flower and ending with earthy notes of textured woods, patchouli and musk. The warm, sensual scent of True Reflection is housed in a multifaceted, art deco glass bottle shifting from a dark to light tone, resembling a diamond.
"There are many organizations that Kim Kardashian could have chosen to support through the launch of True Reflection, but as a woman who believes in self-defined success, we are honored that Kim selected Dress for Success Worldwide … Everyday, in more than 115 offices around the world, Dress for Success encourages disadvantaged women to look deep into their own 'true reflection' to find the strength and perseverance to become financially independent. Knowing that someone as successful as Kim Kardashian supports their paths to employment serves as a great boost of inspiration and confidence for our clients, placing them one step closer to realizing their own success," said Joi Gordon, CEO of Dress for Success Worldwide.
To purchase tickets to the True Reflection by Kim Kardashian launch event on March 22 at The London West Hollywood, visit www.kardashiancharityevent.com.

Tagged in: philanthropy, fragrance, west hollywood, march 22 2012, kim kardashian, true reflection, launch party, dress for success, lighthouse beauty marketing, the london,