LadyLUX 2011: A year in review
At the beginning of each year, it is a tradition to reflect on the past year and think about what the upcoming year will be like – or what we want it to be like. It is during this time that we put the past behind us, wipe the slate clean and set goals for the New Year. It may be to go to the gym seven times a week or travel to every continent or perhaps to simply walk away from the cupcakes.
As for LadyLUX, at the beginning of 2011, we decided to give our readers exactly what they wanted – only bigger and better! Yes, we wanted massive exclusive interviews, copious amounts of inspiring runway trends, energetic ways to get involved with nonprofits and an abundance of noteworthy news to change lives daily. So, did we accomplish what we set out to do? You bet we did, and it wasn't too shabby.
In the exciting world of fashion, the industry had another explosive year as it continued to evolve with possibilities through technology and inspiration from new avenues. Fashion opened its doors and minds to a modern generation that not only wanted to see fashion, but also demanded to experience it and be a part of it. Designers, artists, editors, fashion houses and bloggers all contributed to a flood of creativity that drove fashion in 2011.
In LUX Exclusives, we captured the essence of creativity breeding creativity with very special interviews with some industry favorites that are near and dear to our hearts. In early fall, LadyLUX caught up with Hollywood's favorite stylist Rachel Zoe, who made into reality the collection she had subconsciously been designing for years. Moving from stylist to designer, she shared with us how she became incredibly consumed with the design process – all while being pregnant with her first child – plus amazing styling tips for the current season.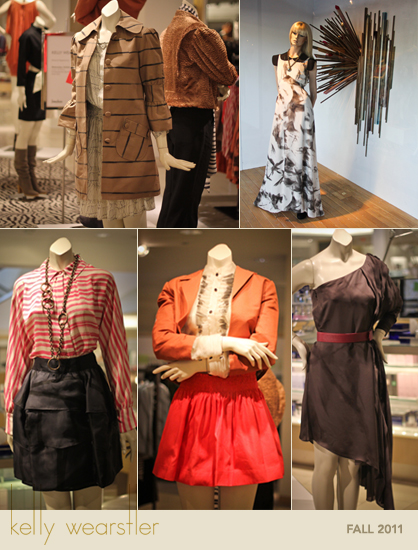 Kelly Wearstler breaks into fashion with a contemporary line
Also adding a contemporary collection to her own lineup, the very talented interior designer Kelly Wearstler told us how sofas, concrete floors and even wallpaper inspired her blouses, outerwear and industrial-style accessories. Veterans to handbags and accessories, the mother-and-son team Nancy and Santiago Gonzalez of Nancy Gonzalez have successfully created a following for years with their timeless, chic, crocodile-skin handbags. Luckily for us, the duo spilled their secrets on how they manage do it season after season.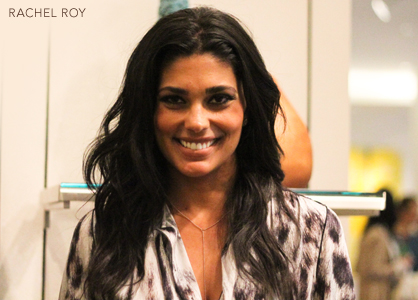 Rachel Roy shares perspective on fashion and where she is today
The very beautiful and humble Rachel Roy also confessed her little secret to success during an eventful meet-and-greet at Neiman Marcus. In an inspiring one-on-one, she openly chatted about how she became a designer without going to design school.
Oday Shakar proved to us he was built of determination when he divulged his story of how sketching as a young boy journeyed him to creating the couture masterpieces that he does today.
And finally, Neiman Marcus' fashion director Ken Downing has been sitting in the front row at elite fashion shows in Milan, Paris, London and New York for years and is now doing a little creating of his own. After hosting a runway show, Downing sat down with LadyLUX to reveal the behind-the-scenes details of his cosmetic collaboration with Le Metier and what's in store for the upcoming seasons.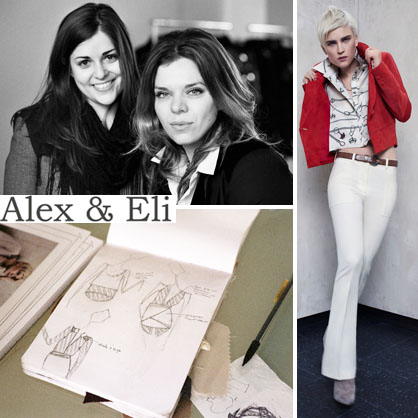 There's no doubt that there's an abundance of talent in art and fashion that generates all kinds of amazing products. These efforts certainly don't go unnoticed, so LadyLUX profiled thrilling ventures such as Anna Zeman and Aja Singer of Alex & Eli, who joined forces to create a fresh take on work wardrobes, suits and sportswear; jewelry designer Judith Ripka, who continues to produce 10 collections a year even after being in the business for 30 years; and Lubna Salah, who built her jewelry brand, House of Shakti, around the idea of feeling good.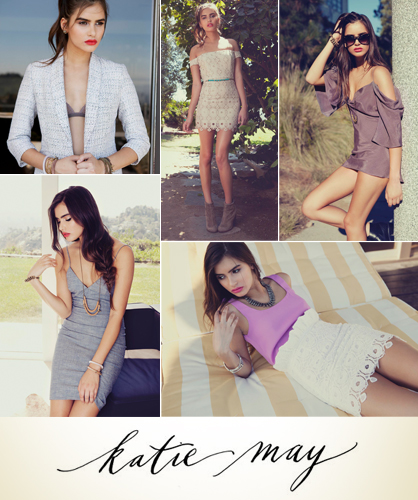 Katie May Neu mixes and matches her way to sophisticated elegance
Always in the mood for a Cinderella story, breakout designer Katie May impressed us with an affordable luxury collection made to empower, while jewelry designer Alexandra Samit never dreamed her hobby would lead to a full-fledged collection.
To give all young creators an opportunity to make it in the industry, start-up project MUUSE allowed emerging designers to turn minicollections into produced and ready-to-wear pieces without being filtered by retailers.
LadyLUX has an affinity to art, and we were in awe of Craig Van Den Brulle's cutting-edge 3-D inspired furniture and giddy about surfer brand Quiksilver collaborating with artist Serena Mitnik-Miller for some rad T-shirts. And at the end of the day, the inner cowgirl in us can definitely appreciate the simple things in life, such as a fine pair of cowboy boots from Lucchese.
Looking after Mother Earth and going green has exploded in recent years, and we're big fans. As this movement grows in popularity, designers such as Natasha Gindin of LAVUK, Dalia MacPhee and Fotoula Lambros are doing their part to create green collections. These brands create their designs from either vegan-friendly or organic materials and are sweatshop free.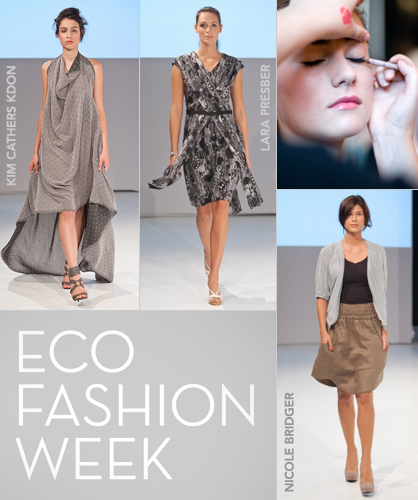 Vancouver has been on Team Mother Earth for some time now and this year, even dedicated a week to eco fashion. The fashion affair featured a diverse schedule of 32 exhibitors and 22 designers.
And from Eco Fashion Week, we took you to Fall, Swim, Couture, Spring and Pre-Fall fashion weeks all over the world, from London to Milan to Paris to Stockholm to New York. LadyLUX loves an invigorating fashion show that leaves some tingling inspiration for your own personal wardrobe. However, with the endless shows and one season quickly bleeding into the next, we also know it's hard to keep up with what's hot. Our solution? Painless trend wrap-ups.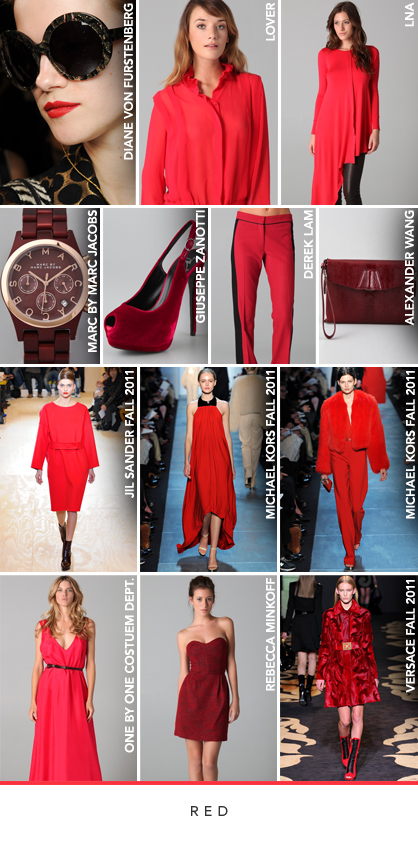 LUX Style: Holiday colors inspired from the runway
To capture Spring 2012, LadyLUX highlighted the best trends in apparel, footwear, handbags, color and accessories. Our editors even took it one step further and brought the runway trends to a tangible level with buy-now suggestions and effortless styling tips, seen with holiday colors, chokers and collar necklaces, winter florals, must-have fur and beauty.
The runway wasn't all about the trends, though. Some notable moments stood out. Marchesa's glamorous gowns went futuristic, shown in 3-D; we became hard critics as Kanye West debuted his first collection in Paris; and we said our goodbyes to D&G after its last show for Spring 2012.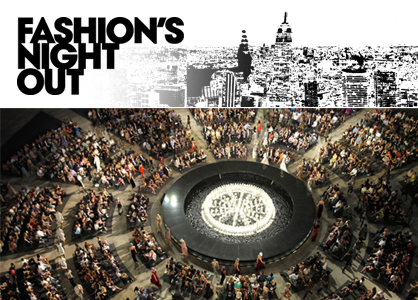 Fashion's Night Out celebrations: A city-by-city guide of fashion fun
In other eventful fashion news, LadyLUX guided you across the globe on the third annual spectacular extravaganza of Fashion's Night Out and recapped the winners from this year's CDFA awards. 2011 marked several anniversaries that we were more than happy to celebrate: Jimmy Choo's 15th, Mulberry's 40th and Evian's 50th. And to prep you for the boldest 2012 possible, we bursted with runway, street style and interior inspiration for Pantone's color of the year, Tangerine Tango.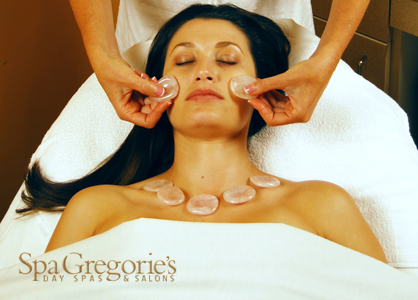 New rose quartz facial rocks spa experience
It's a toxic world out there. With all the chemicals and impurities we face each day, more and more women want to learn how to live well and be healthy. In Beauty, LadyLUX strives to give ideas on better living. We put the spotlight on the importance of organic products and discovered what we put on our skin is just as important as what we eat. Massages may seem more like a special occasion, but in a special feature, we noted the latest treatments that help to lose weight and improve skin. In particular, a rose quartz facial at Spa Gregorie's is an easy method to rejuvenate the skin and mind.
Wellness, though, isn't just about treatments or fitness. At Dove's Bodies, it's about a greener lifestyle that focuses on sustainability and leads to more awareness of the world. And, of course, there are simple things that we can do to ensure our health, such as educating ourselves about the difference between mammograms and thermograms and getting properly checked for ovarian cancer.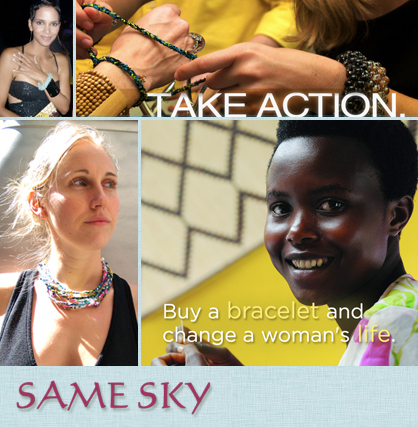 Same Sky: Jewelry that makes a difference
LadyLUX isn't just about the pretty. We're firm believers in philanthropy and giving back; therefore, we dedicated Lifestyle articles to nonprofits with extraordinary causes. In a heartwarming story, Same Sky is a jewelry nonprofit organization that began when Francine LeFrak pondered what she could do to help HIV-positive women in Rwanda. Her answer was to not just provide aid, but give them sustainable jobs as jewelry makers.
With a similar concept, Ten Thousand Villages works to empower tens of thousands of disadvantaged artisans across 38 Third World countries by paying them a fair wage for their wares. The artisans' handcrafted goods are sold on the charity's network of more than 390 retail outlets as well as online.
Soles4Souls has a simple mission: to impact as many lives with the gift of shoes as possible. Founder Wayne Elsey discovered the idea when he was watching the news on the 2004 Southeast Asian tsunami and wanted to make a difference. By simply donating a pair of shoes, anyone can get involved.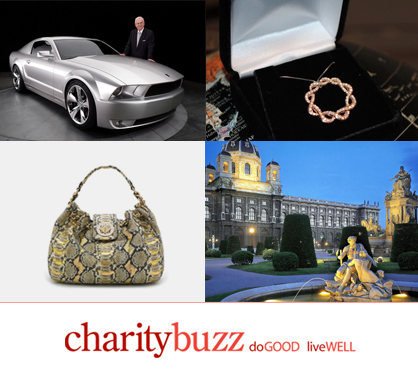 Charitybuzz: Online luxe auctions that make a difference
Charitybuzz also has a basic concept: to align nonprofits with celebrities and luxury brands to help raise millions for worthy causes. The online auction site connects charities with bidders across the world that are looking for a good cause and some luxe items.
On a slightly smaller scale, Villa Pilates & Yoga studio in Newport Beach, Calif., offers yoga classes with all proceeds going to fund charitable causes. Each Thursday, a different instructor teaches a one-hour music flow yoga class, and participants can donate as much as they want to the featured charity of the month.
In a movement to find solutions to the environmental problems that threaten our future, Oceana, Conservation International, NRDC and Central Park Conservancy joined forces in "A Bid to Save the Earth" with Christie's Runway to Green auction. The auction offered once-in-a-lifetime experiences, including celebrity encounters, luxury vacations, a day with former President Bill Clinton or a getaway to the Cannes Film Festival on a luxury yacht.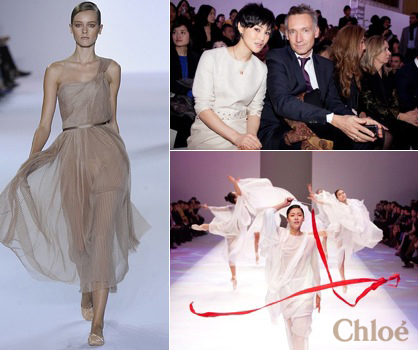 Chloé to unveil Chinese-language blog and global e-commerce site
When news hits our Radar, it's our duty to share and inform immediately. At LadyLUX, we highlighted several themes in the news in 2011.
China has been making waves as it continues to expand as a dominant force in our future. Designer brand Chloé recognized the country's impact and unveiled a Chinese blog along with its global e-commerce site. The Chinese blog is one of the first from a Western luxe brand and is their attempt to test and create new technology.
The Chinese also keep up with the fashion trends. In Beijing, contemporary Chinese artists and other renowned artists created an exhibit to celebrate the iconic Diane von Furstenberg. "Diane von Furstenberg: Journey of a Dress" displayed a series of portraits of the famed designer and a respective of von Furstenberg's life and designs.
Also this year, in efforts to become the biggest luxury goods market and increase domestic sales, China planned to lower or eliminate taxes on high-end imports such as cosmetics, watches and liquor.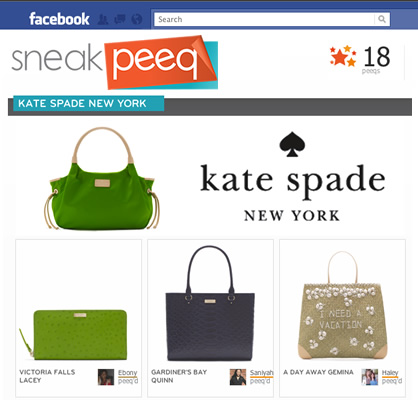 Sneakpeeq.com, a new social way to shop
Technology and fashion saw a tighter marriage this year as style and shopping websites and apps continued to multiply. Companies and innovators have created new ways to shop without leaving your home, find a bargain or virtually communicate with friends around the globe. Sneakpeeq.com, Pose and Snappette offered fresh social ways to shop for apparel and footwear.
High-end retailers and designer brands like Oscar de la Renta, Neiman Marcus and Harrods have realized even their customers are tech-savvy and responded, respectively, with Facebook commerce, an improved website and an iPhone app to help shoppers navigate through the impressive department store.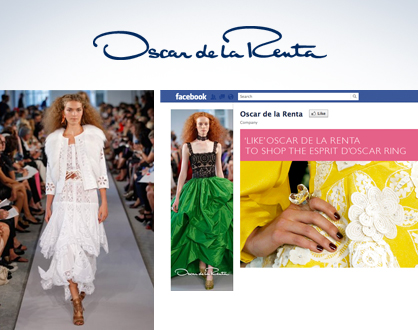 Oscar de la Renta unveils Facebook commerce
So who is responsible for convenient 24-hour shopping and quick purchases at your fingertips? Behind fashion's impressive boost in technology are a number of savvy women. In 2011, female entrepreneurs were the new trend for e-commerce startups.
For those that believe fashion is art like we do at LadyLUX, Alexander McQueen's "Savage Beauty" exhibit was a one-of-a-kind event that showcased more than 20 years of his brilliant work, ranging from his graduate collection to final line.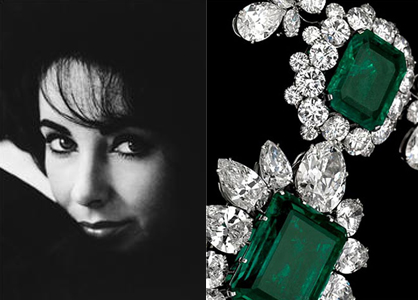 Elizabeth Taylor's jewelry to be auctioned off
Beloved actress and fashion icon Elizabeth Taylor also had her personal jewelry collection on exhibit. Christie's auction house hosted a three-month tour of public exhibitions and auctions that featured Taylor's extensive collection of jewels, art, fashion and memorabilia.
In efforts to revamp its image and attract younger customers, Macy's teamed up with two influential designers to design capsule collections. Matthew Williamson brought in his expertise to create a bright bohemian-style line, while fashion ambassador Karl Lagerfeld aimed for an edgier, luxurious line.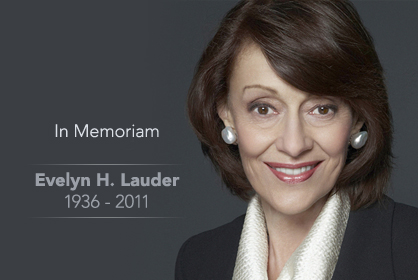 Evelyn Lauder dies of ovarian cancer
And lastly, we said goodbye to two exceptional people this year: Evelyn H. Lauder and Steve Jobs. Lauder was an executive at The Estee Lauder Cos., a breast cancer advocate and humanitarian who will be remembered for her generosity, approachability and kindness.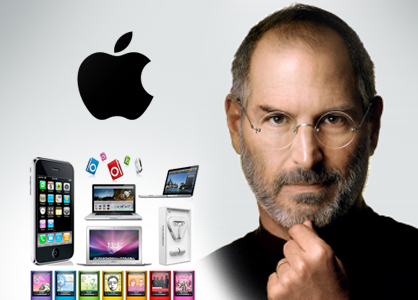 Steve Jobs leaves CEO position at Apple
As Jobs neared the end of his life, he resigned in August as Apple's CEO. Jobs had a special vision when it came to leadership and technology and has forever changed the way we live and work with the iMac, iTunes, iPod, iPhone and iPad. Jobs will be remembered as one of greatest innovators in American history.
2011 was an amazing year! We look forward to a brilliant 2012 with more "good for the sake of good!"
Tagged in: lux exclusives, trends, lifestyle, lux style, beauty, runway, 2011, ladylux, year in review,