Lifestyle brand C. Wonder expands to West Coast with grand opening at Fashion Island
Opening its first West Coast doors on August 10, C. Wonder is the ultimate destination for luxury. Yet, the retail store and lifestyle brand doesn't follow the stereotypical dictionary definition of the term. "Luxury" for the brand is a feeling created by an extraordinary environment, impeccable customer service and beautiful, quality products at affordable prices. The brainchild of J. Christopher Burch, C. Wonder is a whimsical experience that revolves around the customer, as the 'C' stands for customer.
"We think today's customer is looking for innovation and experience. Our store does all that. We are looking at luxury through a different lens and we believe our woman is someone that understands that. If she needs a pick-me-up in the middle of the day, she can come and get a lemonade and doesn't have to buy anything. We are really about creating an experience that attracts women. It's about luxury and about being special. We are about cutting through what is out there in the retail landscape and developing a strong and intimate relationship with her," explained Amy Shecter, president of C. Wonder.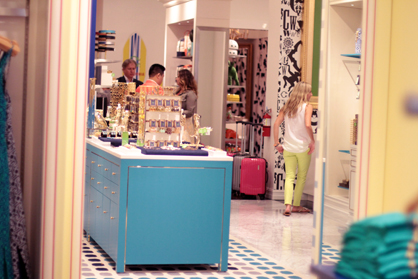 The revolutionary store debuted its first flagship location in October 2011 in New York City's Soho neighborhood and has quickly expanded. C. Wonder now boasts seven stores, including the new West Coast location at Fashion Island in Newport Beach, Calif.
"I think it's going to do amazingly well. It's the perfect match for Newport Beach. This taste level, this aesthetic – it's going to be really great," said Jon Zeiders, C. Wonder's VP of Merchandising.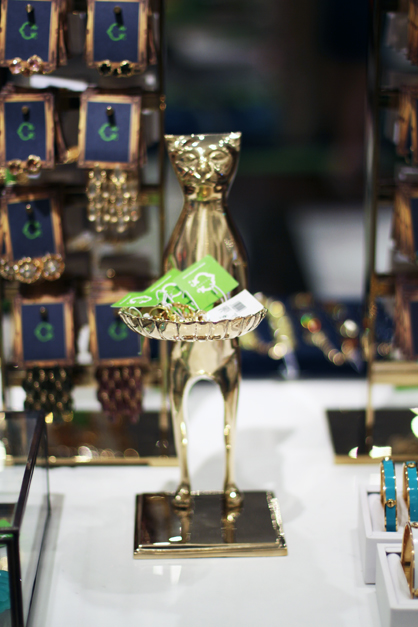 Describing the new whimsical store, Zeiders said, "It's broken up into different experiences. In this store, there is a Moroccan theme in one room, American Dream in the kitchenware and English Country for apparel. In the jewelry room, it's made to look like a jewelry box."
Planted in its DNA, color is a key focus of the brand and is easily found throughout the store in the playful displays, cheerful flooring and of course, the vast product assortment.
"Every single time you walk around the store you will find different moments of color, whether it's in our driving moccasins or the nylon pouches or a bangle. It's this moment that you fall in love instantly and we find women buying multiple pieces because they can't decide on a color," explained Zeiders.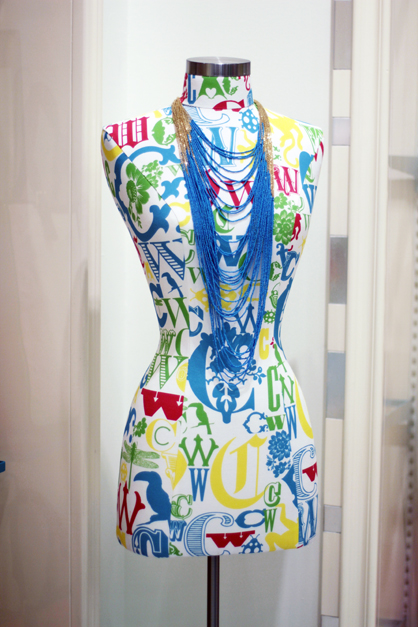 C. Wonder offers 75 categories that illustrate luxury lifestyle, including personal electronics, wallets, accessories, belts, pet accessories, gifts, kitchenware, bicycles and more. Each product embodies the same whimsical feel as the store with its attention to detail and color. Even more impressive, the average price of C. Wonder's products is under $40.
"We are a lifestyle brand and it's very important to us. With today's time-pressed consumer, today's mom and female shopper, we wanted to create a place where she can do one-stop shopping for herself and everyone in her life and ensure she could do it all at a great price," Shecter emphasized.
Coinciding with luxury, products including stationary, mugs or necklaces can be customized with initials in The Monogram Shop. Shector believes the extra effort in details helps make an intimate connection and lasting impression with the customer.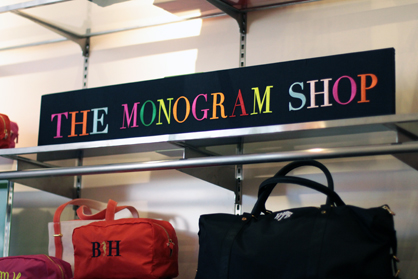 As the brand continues to grow, Zeiders promises a total of 11 stores by the end of this year, with an Atlanta location opening at the end of August and a San Diego store by the end of the year. A second flagship store will open in Columbus Circle in New York City by the end of September.
The Fashion Island store is celebrating its grand opening this weekend with special all-day extravaganzas on August 11 and 12 that include gift cards for the first 250 customers. The store is also offering a Tower of Wonder Sweepstakes with one customer winning $1,000 worth of C. Wonder products, free gift with purchases, the Wheel of Wonder, music, sweet treats and more.
Tagged in: lux exclusives, fashion island, newport beach, grand opening, c. wonder, lifestyle brand, jon zeiders, amy shecter, redefined luxury, j. christopher burch,