LUX Beauty: 5 Steps to Perfect Hair Extensions
We all want long, thick and luscious hair, but not all of us are as lucky to be born with it. That's where hair extensions come in. Extensions are the quickest and easiest way to get the hair style you desire in the shortest amount of time possible. LadyLUX gives you the facts of which type of extension is right for you, what to expect after you have them and how to keep them in tact for as long as possible. By following these five steps, you'll be on the highway to great natural-looking hair with a little help from hair extensions!
Step 1: Choose What Type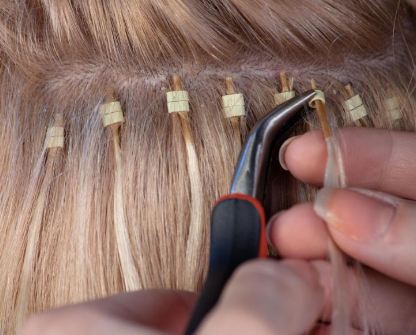 All hair extensions are meant to do the same exact job: Lengthen the hair, add more volume, and make you look and feel more like the bombshell you are! It's important to know that you have options for what type of extension you will be wearing 24/7. You can either get extensions made of synthetic hair or human hair. Make sure that your extensions are able to be styled with heated styling tools. Extensions can be braided in, glued in, woven in or even clipped in for temporary wear. Other methods involve tape, loops, rings and beads. Some of these methods – such as beads, clips and glue – require you to style your hair more carefully.
Step 2: Choose What Length
Every girl dreams of flipping her long, flowing hair over her shoulder, but how long is too long for extensions? Your hair must be at least 3 inches long in order to get extensions. Some things to keep in mind are the longer the extensions, the heavier they will feel, and the more maintenance and upkeep they will require. Always make sure to get the proper match of hair texture and density!
Step 3: Choose What Color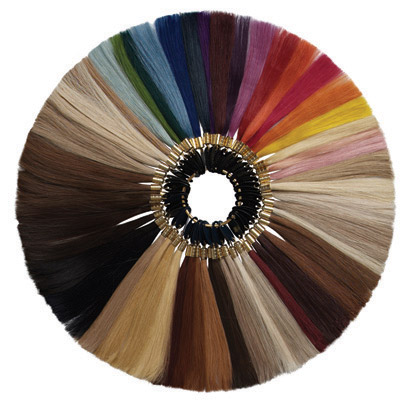 Of course, it's implied that you should get extensions of the same hair color but one of the most important tips is to make sure your extensions actually match your hair shade. It's best to get extensions right after or at the same time you get your hair colored or touched-up. You even have the option of adding in highlights in colors from mild to wild!
Step 4: Style with Care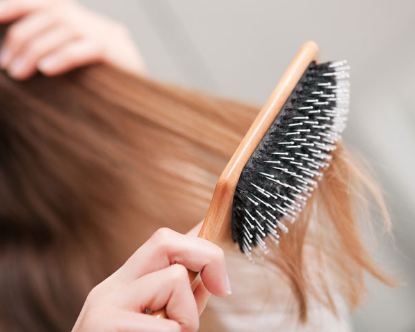 Your hair will definitely feel different after getting extensions. It will feel heavier, thicker and it may be a bit difficult to style if there are tangles. Styling hair into a regular ponytail or up-do may be difficult because of the bumps, beads or braids in the way of the bristles of a hairbrush. Style your hair as carefully as possible to prevent breakage and know it will become easier with time. If you will be wearing your hair in style that's off the shoulder, be sure to style without any of the extensions showing from the root. You never want your extensions to look bulky or noticeable!
Step 5: Preserve Every Day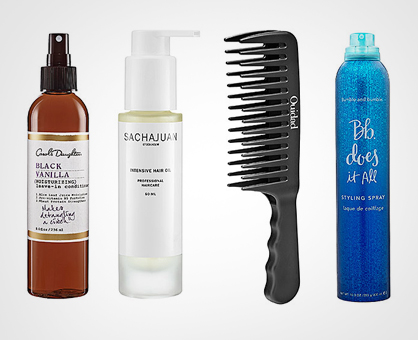 Hair extensions are not for everyone. After your first hair extension trial run, you will know whether you want to keep them in or take them out. Make your maintenance appointment for six to eight weeks after the initial procedure. If you do decide to keep them in for longer, maintenance is key for natural and gorgeous-looking hair extensions.
Keep your extensions preserved for as long as possible by using these products every day. Use a leave-in conditioner like the Carol's Daughter Black Vanilla leave-in conditioner to keep extensions smooth and easier to style with. A hair oil like the intensive hair oil from Sachajuan can be put onto your scalp and the ends of the extensions to smooth out and lessen any scalp irritation. A wide-toothed comb is essential for hair extensions to get rid of any knots and tangles like the double detangler comb from Ouidad. Make sure that you comb extensions from the bottom and then upwards to lessen breakage. Bumble and Bumble offers the Does It All styling hairspray to help set your style even when hair extensions are involved.
Read more LUX Beauty
Tagged in: guides, lux beauty, hair care, hair accessories, hair products, hair pieces, bumble and bumble, hair extensions, hair tips,