LUX Beauty: Seaweed SOK and Float Lounge offer modern detoxes
There's nothing wrong with the standard cleansing facial or Swedish massage, but sometimes lux-seekers want to try something a little different. Seaweed SOK and The Float Lounge in Orange County offer interesting ways to jazz up your spa session and provide some very impressive benefits in the process. Using detoxifying seaweed and Epsom salts, respectively, both offer skin purification, deep relaxation and serious pampering by knowledgeable staff. These two gems are now open to offer guests the newest kinds of spa services.
When Seaweed SOK owner Missy Finlay experienced her first soak, she knew that it was like no other spa experience: "I felt like I had a massage but I was not sore and tired the next day. Plus, I felt euphoric," Finlay said. The results from that experience inspired her to open her spa in Newport Beach and it is currently the only one in the area that specializes in seaweed treatments.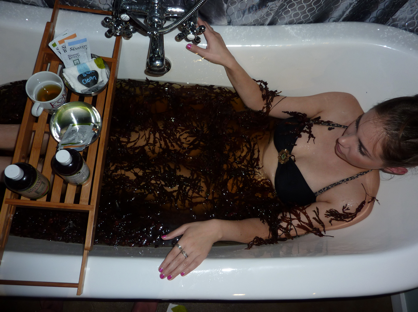 According to Finlay, the seaweed bath is a century-old tradition that was originally developed to combat the effects of harsh Irish winters. Brown seaweed is rich in essential amino acids that are known to remedy dry, damaged skin and restore a smooth and clear appearance. The detoxifying and softening agents in a seaweed soak have even been proven to alleviate skin conditions such as eczema.
Finlay explains, "When you soak in a warm to hot [seaweed bath], the iodine, vitamins and minerals heal and preserve your body." Hours after a soak session, skin will still feel silky and look healthier than before.
A visit to the spa begins with a 20-minute session in an infrared sauna to open up pores and begin the detox process. Next, guests settle into a bathtub filled with warm water and up to five pounds of brown seaweed from Maine for a 40-minute soak.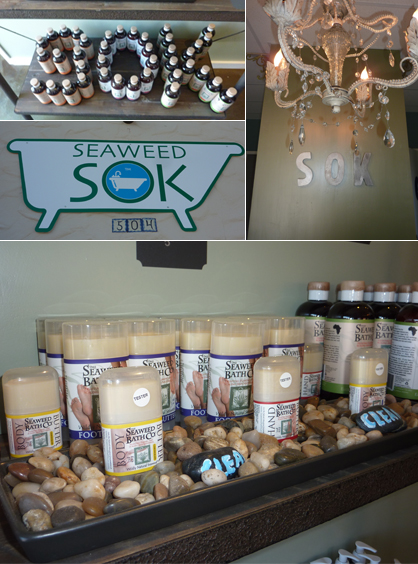 In addition to the seaweed itself, visitors are also offered seaweed-infused products from The Seaweed Bath Co. The hair products, body creams and washes smell amazing and contribute to the euphoric sensation.
In all, Seaweed SOK has created an experience that not only greatly improves the skin, but provides an escape from everyday stressors as visitors enjoy the serenity of the baths. As Finlay says, "Besides relaxation, pain relief, softer skin and a happier mood, [seaweed soaking] is fun!"
To view the full list of soak services and to learn more about Seaweed SOK, visit www.SeaweedSOK.com.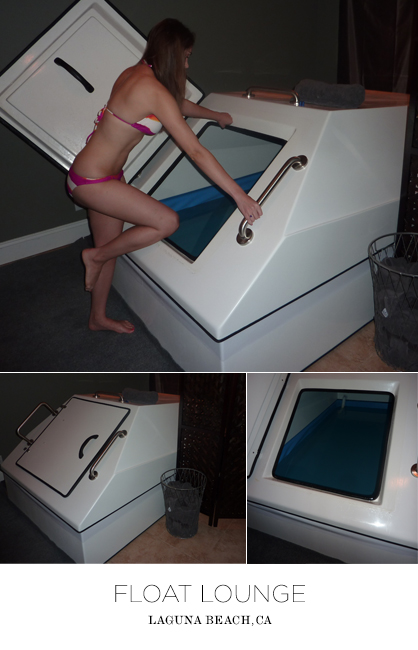 In addition to seaweed soaking, Epsom salt baths are another powerful choice for detoxification. Epsom has traditionally been used in everything from skin treatments to gardening, but The Float Lounge in Laguna Beach has taken this cure-all up a notch and earned some devoted followers.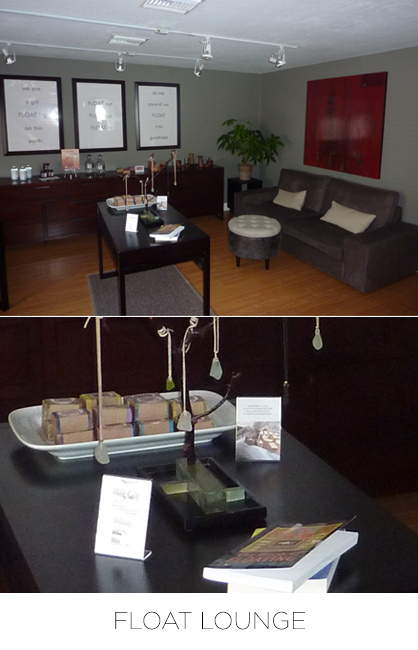 Created and owned by holistic life coaches Jeff Brion and Rosanne Ramirez, The Float Lounge opened in June with two giant tanks of filtered water raised ten inches off the ground. The tanks are mixed with 1,000 pounds of high grade Mineral Epsom Salt so concentrated that users have no choice but to float.
Before floating, guests must take a shower to remove any toxins that may contaminate the salt water, and earplugs must also be inserted so no water enters the ear canals. The total silence created by the plugs enhances the sense of peacefulness while floating and, with the door closed, the five-by-nine-foot tank is pitch black and almost soundproof.
This kind of quiet and seclusion is hard to come by, and many people now swear by the physical and mental benefits of this type of detoxification. Brion cites the complete relaxation of the mind, body and spirit as a key advantage of this treatment.
Yet, it's hardly the only one. "As we started floating regularly, we saw the massive benefits that come with this experience, from supporting sleep patterns, detoxifying, balancing the mind and body, decompressing the spine [to] relaxing … The tank is a superior space to be able to calm the mind without any distractions and be with yourself," said Brion.
To see the list of services and to book your float session, visit www.theFLOATlounge.com or www.FeelingFunctional.com.
Tagged in: lux beauty, spa, spa treatments, relaxation, the float lounge, floating, seaweed products, epsom salt, seaweed sok, salt water,