LUX Beauty: Summer 2012 Beauty Trends
Summer is finally in full swing and this is the time of the year to go crazy with color. After the breezy spring months, it might be necessary to add some summer beauty essentials into your makeup bag. LadyLUX gives you ten new summer beauty trends and appropriate products to help you put your best summer foot forward.
Tangerine Tango Lips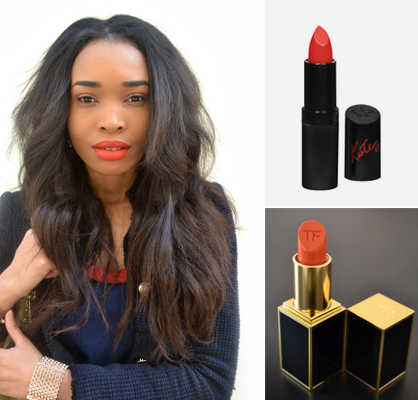 via LadyLUX
As the Pantone Color of the year, Tangerine Tango has been seen on every feature of the face and finally the lips! Try this festive lip color trend with the red-orange color of Rimmel's Lasting Finish by Kate Moss Lipstick and Tom Ford's Lip Color in True Coral. Each lip color will make your lips pop!
Dark Chocolate Lips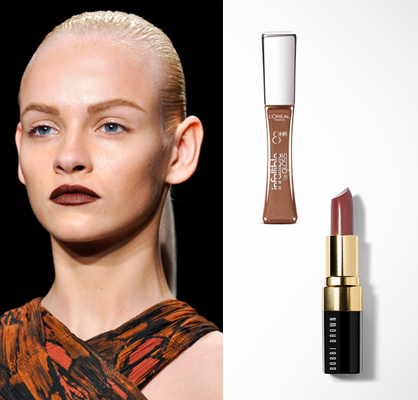 via LadyLUX
As a bold choice for a summer color, try a dark chocolate lip color, as recently seen on the runways. This fashion-forward red lip alternative will make your mouth mocha-licious. Try the L'Oreal Infallible Eight Hour Le Gloss Dulce de Leche in Chocolate for lighter lips and the soothing Bobbi Brown Lip Color also in Chocolate for a matte finish.
Lip Stain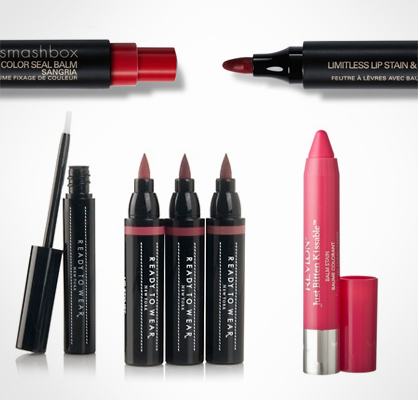 via LadyLUX
A stained lip color can last for hours during the day which is a great option for summer. This alternative for lipstick or gloss is meant for the hottest of days and definitely won't melt off. Try the Revlon Just Bitten Kissable Balm Stain, the Ready to Wear Lip Stylist Lip Stain and the Smashbox Limitless Lip Stain & Color Balm. The color won't fade and neither will your gorgeous smile after trying these.
Statement Liner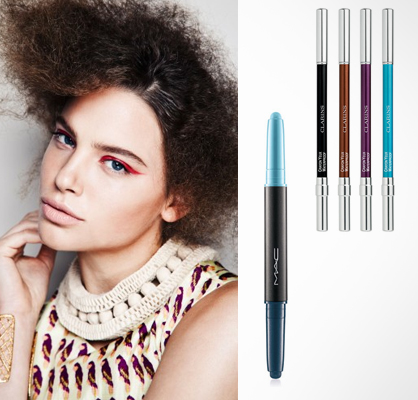 via LadyLUX
Quirky cat eyes, wildly colored lines and the widest of lines are here for summer. Play up the focus of your face with some statement eyeliner like the MAC 'Beth Ditto' Shade & Smoke Shadow/Liner in Drag Strip and the cute colors of Clarins Waterproof Liners.
Gel Blush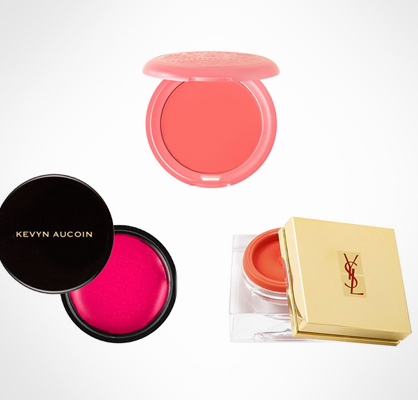 via LadyLUX
Try a gel blush color to switch up your flushed cheeks. Use your fingertips to apply a cream blush to the apples of your cheeks for a dewy finish that looks like natural sunny skin. The Stila Convertible Color can actually be used on all parts of the face, the super soft YSL Crème Blush and the tropical pink color of the Kevyn Aucoin Creamy Glow in Liquifuchsia will add some passion to your cheeks.
Super Metallic Eyes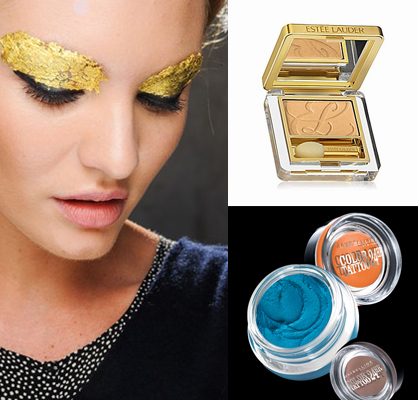 via LadyLUX
Metallic eyes are always in style. For summer, step it up a notch by layering it with different metallic colors and high impact hues like the Maybelline Color Tattoo metallic shade in Tenacious Teal and Estée Lauder's Pure Color Eye shadow in Sizzling Copper.
Big Smoky Eyes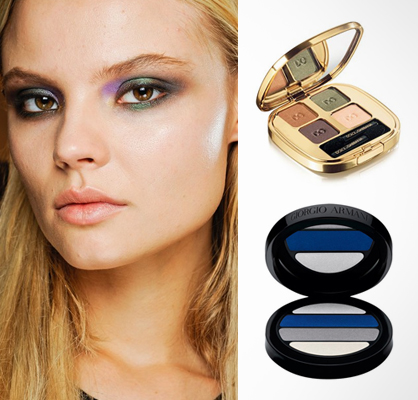 via LadyLUX
Just because it's summer doesn't mean that dramatic smoky eyes are out of the picture. Do it up big with even smokier and darker eye shadows with the use of colors. The Dolce and Gabbana Smooth Eye Colour Quad in Mediterraneo and the Giorgio Armani 'Bronze 2012' Eye Palette in No. 2 will add just the right amount of color and smoke to your eyes without overdoing it.
Pretty Doll Makeup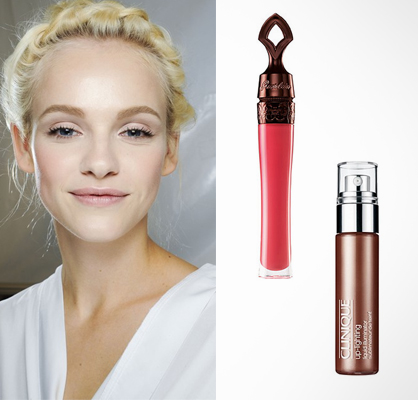 via LadyLUX

Keep your face fresh with makeup that feels light as a feather to give you that "barely there" feeling. A simple routine of lashes, highlighter and pink gloss can make your makeup look effortless and beautiful with the Guerlain by Emilio Pucci 'Terra Azzurra Terracotta' Lip Gloss in Sunny Coral and the Clinique Up-Lighting Liquid Illuminator.
Statement Nail Colors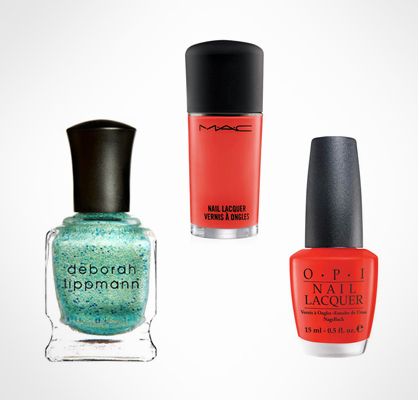 via LadyLUX
In addition to your face, doll up your nails! Statement nails will add some zest to your digits. Try some Tangerine Tango color nails with OPI's Tasmanian Devil Made Me Do It, the cherry red
color of the MAC 'Casual Color' in Fiestaware and the gorgeous oceanic color of Deborah Lipmann's Mermaid's Dream.
Bright Bronzer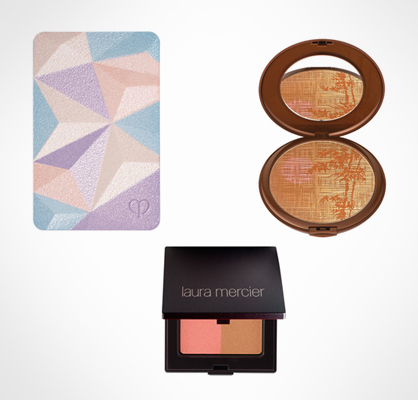 via LadyLUX
Want a new bronzer with a brighter hue? Try bronzing with a spectrum of different metallic colors besides brown, copper and gold. Brighter bronzers incorporating silver and pink shimmer hues can still be applied all over the face and body or simply on the apples of the cheeks. The Cle de Peau Face Illuminizer in Pastel, the Laura Mercier Bronzing Duo in Coral Bronze and the Lancôme 'Star Bronzer Bamboo' in Spice Island are three new bronzing products worth checking out to get that summer glimmer.
Tagged in: trends, guides, lux beauty, makeup, summer, 2012, bright bronzer, dark chocolate lips, statement liner, statement nails, tangerine tango lips,