LUX guide: Eco-friendly cleaning products
Although everybody seems to be jumping on the eco-friendly bandwagon, there's one easy way to be green you may have overlooked. Environmentally friendly cleaning products are not just good for the Earth – causing less pollution and chemical contamination – but also good for keeping toxins out of your life. From laundry detergent to bathroom cleaner, we have compiled a list of natural brands that will keep your house clean from top to bottom and keep you safe.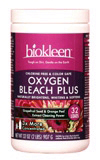 For naturally bright and white clothes, use BI-O-KLEEN's Oxygen Bleach Plus. This chlorine-free bleach has some extra punch: natural fabric and water conditioners, grapefruit seed extract, and special boosters that fight stains, mildew and corrosion. Containing all natural ingredients, it is biodegradable and completely free of artificial fragrances, colors or preservatives.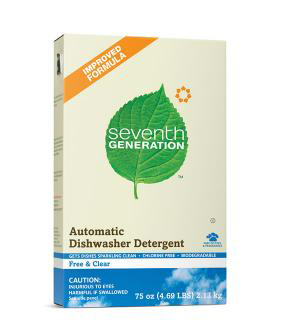 Your dishes will positively sparkle after you use Seventh Generation's Free and Clear Dishwasher Detergent. The phosphate-free, chlorine-free formula features plant-based enzymes that remove food debris and stains from dishes. The detergent also includes natural ingredients to build alkalinity, soften water, protect, and remove stains and spots.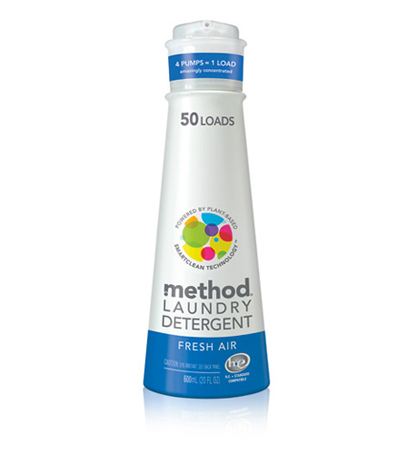 Method's laundry detergent is the green way to do your laundry. With patent-pending smartclean technology, this super-concentrated, plant-derived detergent boasts a 35 percent smaller carbon footprint than conventional detergents, plus is produced from 50 percent recycled plastic. Get strong cleaning power without the harmful chemicals.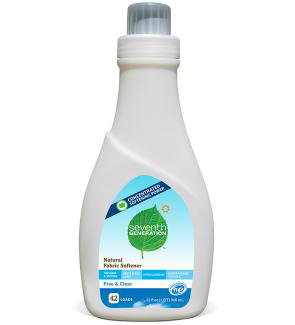 Your clothes will be touchably soft with Seventh Generation's Free and Clear Fabric Softener. This nontoxic softener uses plant-based ingredients and essential oils to soften your clothes and reduce static without animal products, dyes or synthetic fragrances.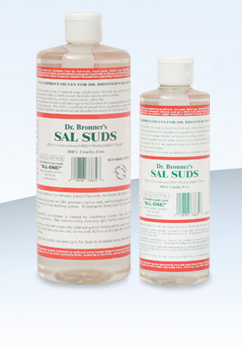 For some natural cleaning power, Dr. Bronner's Sal Suds does it all. This all-purpose cleaner is perfect for any hard surface. Using plant-based ingredients such as spruce and fir-needle oils, the cruelty-free formula powerfully cleans while still being gentle on the skin. It completely biodegrades after working.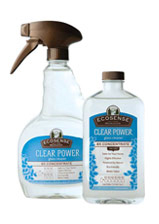 Ecosense's Clear Power window cleaner will leave your surfaces spotless. Effective on glass, aluminum, stainless steel, mirrors, appliances and more, this streak-free natural cleaner is gentle yet powerful. Using a white distilled vinegar formula, it is biodegradable and free from caustic chemicals.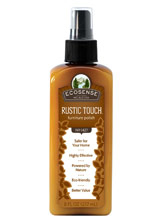 Ecosense's Rustic Touch will keep your furniture in good condition over the years. The furniture-care formula shines, protects and moisturizes furniture using natural carnauba wax, which guards against nicks and scratches. Perfect on wood, leather, laminated surfaces and vinyl, the formula combats stains and moisture without buildup or residue.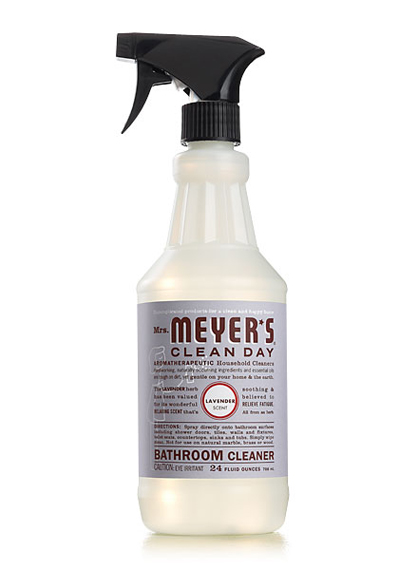 If you want your bathroom to be shiny without using harsh chemicals, choose Mrs. Meyer's Clean Day Bathroom Cleaner. The cleaner works on any bathroom surface: shower doors, tiles, toilet seats, porcelain, countertops, sinks and tubs. Available in Basil, Lavender and Lemon Verbena scents, the formula uses naturally-derived ingredients including lemon peel oil, fir leaf oil and lemongrass oil.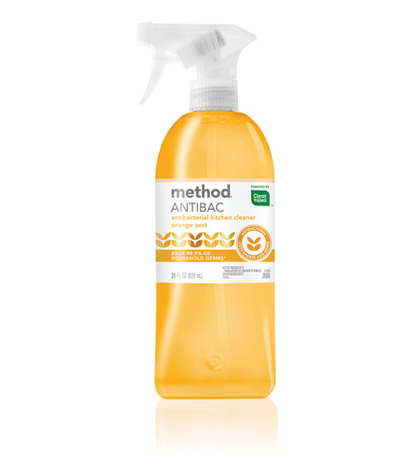 Wipe out bacteria and keep your kitchen clean with Method's Antibacterial Kitchen Cleaner. It may smell sweet and be gentle, but it packs some serious cleaning power. The natural cleaner kills 99.99 percent of household germs.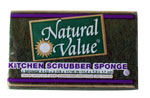 Don't forget to finish off your green cleaning stash with an eco-friendly sponge. Natural Value offers a Kitchen Scrubber Sponge created from 50 percent post-consumer recycled materials. The sponge is not only safer to dispose of but also safer to use, and works even on tough jobs.
Tagged in: environmentally friendly, cleaning products, eco-friendly,