LUX Inspired: Snow White and the Huntsman
The upcoming motion picture, Snow White and the Huntsman, is a dark twisted take on the classic fairy tale film we all know and love. Receiving recognition for its A-list cast and action-packed scenes, the film is also gaining attention for its stunning costuming and extraordinary visuals. In anticipation of the movie's release (June 1), LadyLUX created a list of luxurious pieces in fashion, accessories, and home decor that are inspired by the film's beautiful and engaging aesthetic.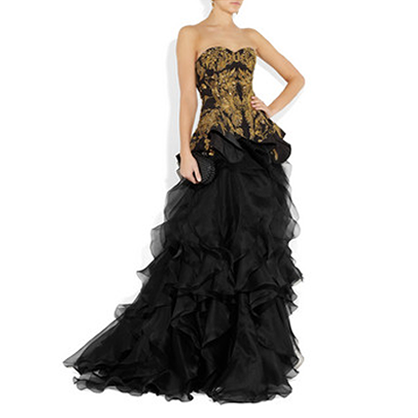 Fit for her majesty, this remarkable Alexander McQueen Embroidered silk-faille and organza gown is pure luxury! Made of cascading tiers of silk-organza and intricate hand-sewn gold embroidery and embellishment. Dramatic and elegant, complete the ensemble with a simple black clutch and gold drop earrings for a drop dead gorgeous look.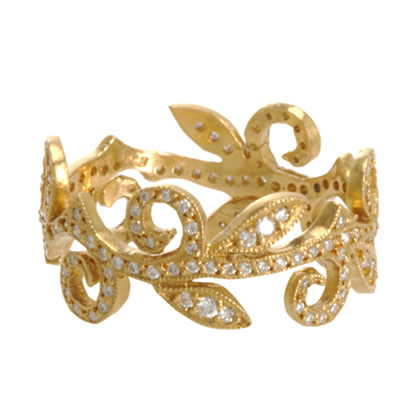 Slip on this Diamond Thorn Leaf Band and feel like pure royalty! Designer, Cathy Waterman created one-of-a-kind creations for the film and this gorgeous ring is reminiscent of those designs! The Gold swirl thorn leaf band is set with precious pave diamonds.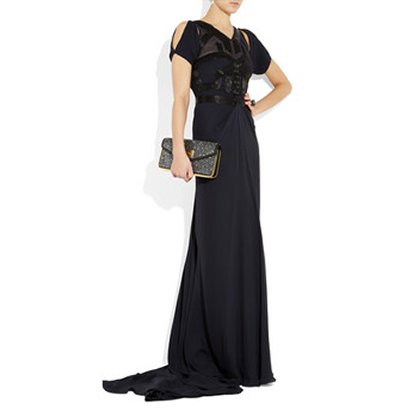 Although she may not be the kindest, the Evil Queen's style is undeniable! Channel her outer beauty in this amazing Bead-embellished silk gown by Amanda Wakeley. The midnight-blue silk gown features art-deco inspired beading with a draped skirt and fluid train.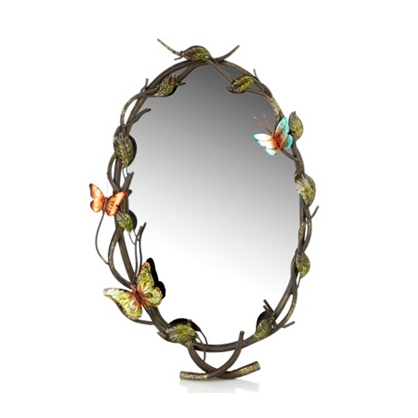 Mirror, mirror on the wall, who's the most enchanting of them all? See your beautiful self surrounded by a nature-inspired, twisting branches, with delicate leaf accents and ethereal butterflies! Designer, Hutton Wilkonson, who created extravegant jewelry for the film, designed this charming mirror to bring a fantastical element to your home!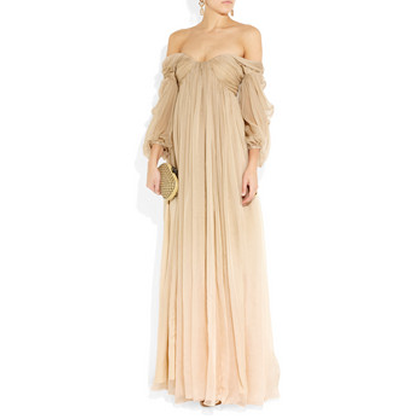 This whimsical Degradé silk-chiffon gown by Alexander McQueen looks like it came right out of a storybook. Make a sweeping entrance after sundown in Alexander McQueen's stunning pale-taupe and pale-pink gown. Crafted from featherlight silk-chiffon, this beautifully draped design is a sensational choice for evening rendevous.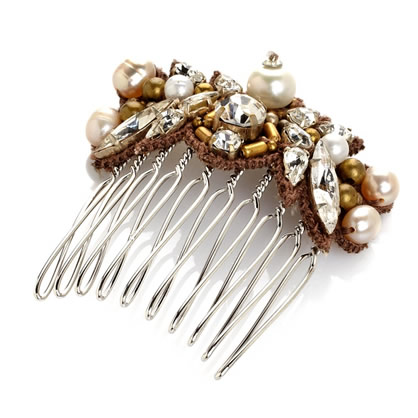 Fasten your delicate curls with this RK by Ranjana Khan Beaded Side Comb. The Beaded brown taffeta cluster features round, marquise-shaped and pear-shaped clear glass stones. The perfect accessory for a farirytale ending!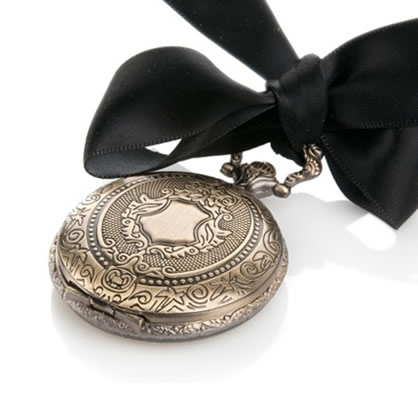 This unique and vintage-inspired Decorative Pocket Watch holds a lovely frangrance of classic tuberose with subtle notes of white truffle and sheer musk! Once the perfume is spent, the objet d'art is yours to keep for a lifetime!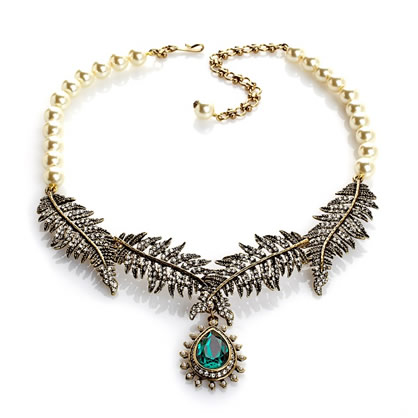 Charm all those around you with this "Maiden Fern" Stimulated Pearl Drop Necklace by Heidi Daus. The twinkling crystal-accented will add a touch of high glamour to your décolletage and make you're the fairest of them all!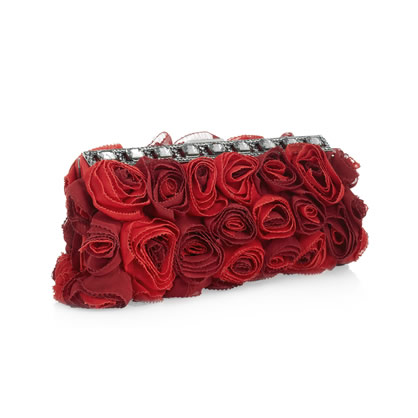 Accessorize your evening gown with this romantic silk-georgette rosette clutch by Valentino. Adorned with delicate red rosettes and dazzling crystals, this stunning clutch will be something to pass down through the generations.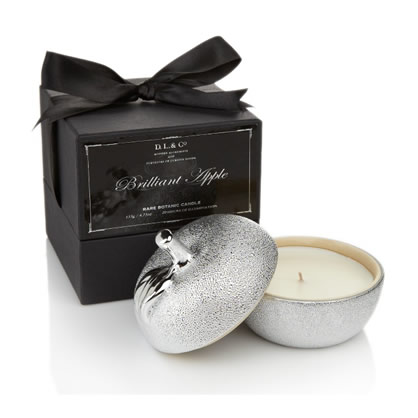 The most significant part of Snow White – the apple! D.L. & Company's Apple candleholder is simply irresistible in both sight and sent! An aroma of Apple Wood, Vetiver, Patchouli and Oak Moss will permeate your sences, and a shiny silver/gold apple will decorate your home.
Tagged in: fashion, jewelry, accessories, alexander mcqueen, home decor, hutton wilkinson, home décor, hsn, net-a-porter, cathy waterman, snow white and the huntsman,