LUX "It" List: Julia Child's centennial birthday celebrations, blog posts and recipes
Over the course of her successful career, Julia Child revolutionized the way Americans think about cooking. She has made French cuisine accessible to the average American in a way no one has before. Child didn't start cooking until 32 yet still managed to maintain a 50-year career in television, write 18 cookbooks and inspire a major motion picture. With her centennial birthday on August 15, she has been celebrated across the globe with Julia Child Restaurant Week, countless blog posts, parties and recipe creations.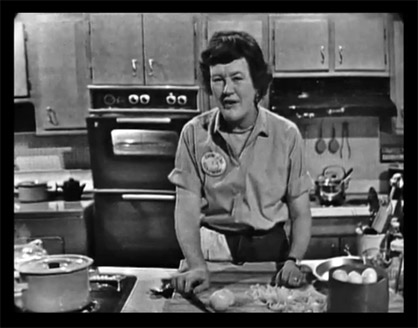 Photo Courtesy of Bay Area Bites

1. Bay Area Bites outlined the American chef's beginnings with "Celebrating Julia Child's Centennial: How 'The French Chef" Became TB's First Hit Cooking Show."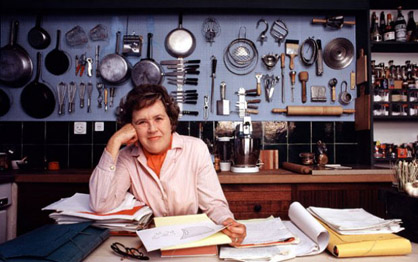 Photo Courtesy of Food Republic
2. Child wrote over 3,700 recipes in her career. Food Republic commissioned Food 52's Amanda Hesser and chefs Thomas Keller, Jaques Pepin and Ruth Reichl to sort through the list and curate the very best in "Julia Child's 100 Favorite Recipes Revealed."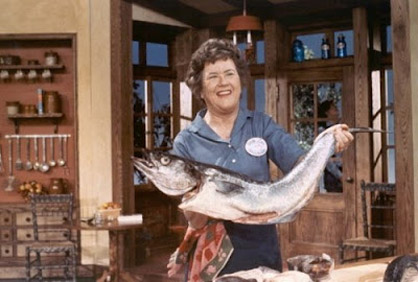 Photo Courtesy of The Best Food Blog Ever
3. The Best Food Blog Ever analyzed the revolution Julia began when she triggered a fundamental shift with the way Americans viewed cooking in "Julia Child, The Troublemaker."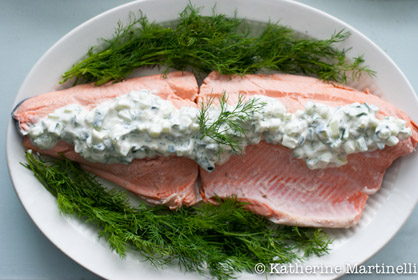 Photo Courtesy of Katherine Martinelli
4. Katherine Martinelli has chronicled many of Julia's recipes throughout her blog. This post is dedicated to Julia's centennial birthday and features "Julia Child's Poached Salmon with Cucumber Sauce" along with a few inspiring quotes from Child.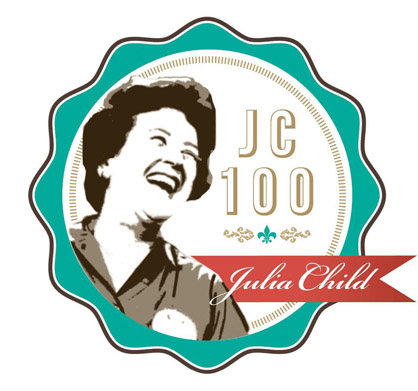 Photo Courtesy of nj.com
5. "Celebrate Julia Child's centennial with classic French dishes, plus delicious reads" outlined Julia's legacy and mentions all events that celebrate Child's life. It includes the "Julia Child" Facebook page that is maintained by her publisher Alfred A. Knopf. The page celebrates the iconic chef with weekly recipes and events.
Read more about Julia's famous recipes.
Tagged in: cooking, lux it list, food blogs, french cooking, julia child, julia child centennial, julia child quotes, top 5 julia child blog,