LUX Style: Cool Cuffs
Big, bold cuffs are currently trending this summer season! Wearing layers of jewelry can weigh you down on hot sunny days, so rocking one statement cuff is the perfect solution. Timeless and classic, the cuff can easily be worn from season to season, and make an ordinary outfit something special. Here are a few fashion-forward cuffs we are majorly lusting over!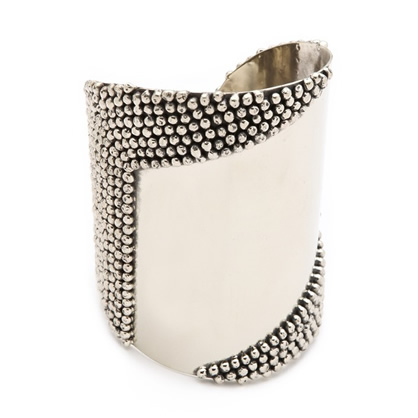 Anndra Neen's Cuff is simply mesmerizing with its mirror-like facade. The polished silver-tone cuff features antiqued caviar detailing. Accessorize it with a casual or upscale outfit for an all-around chic style.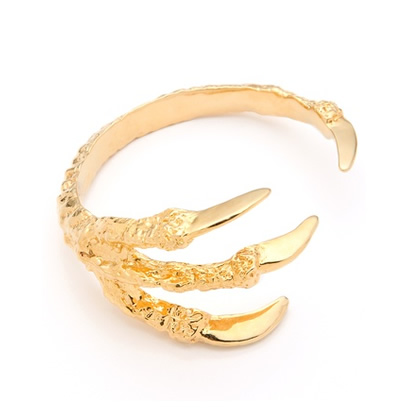 Claw your way up the fashion ladder with this eye-catching Pamela Love Cuff. The 14k gold-plated cuff features a talon detail that perfectly wraps around your arm.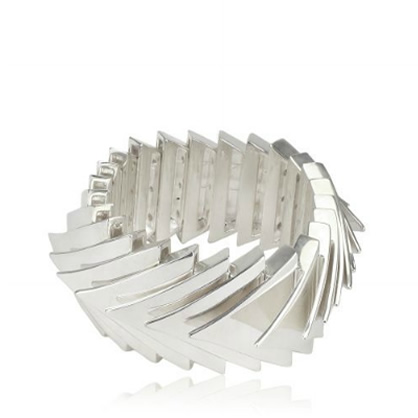 Take a more modern approach with your style by adding this Eddie Bargo bracelet to your repertoire. Featuring a row of fanned triangles in sleek silver, this unique piece will one up your fellow fashionistas.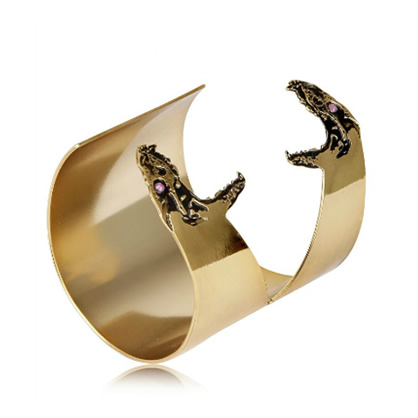 Maria Francesca Pepe's gold bracelet looks like an unconvered jewel with its old-world feel and artistic design. Featuring two intricate skull heads with svaorwski crystal eyes.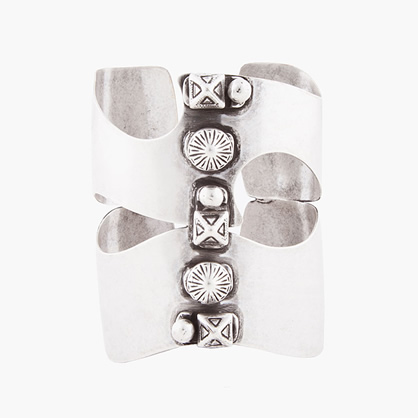 Dannijo's Tej Cuff is perfect for the vintage-loving lady. The plated silver cuff features cool cutout detail and prism and circle accents in the center. Rock it with a distressed leather jacket and skinny jeans for an edgy appeal.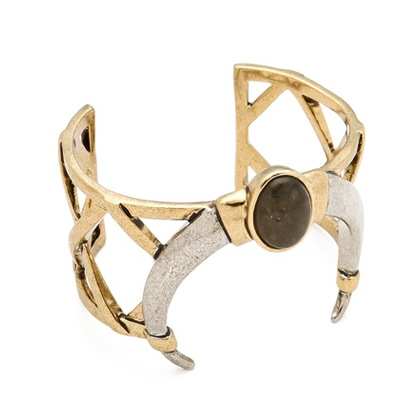 Elegant cutouts and curved horns hold a polished, bezel-set labradorite stone on this oxidized, two-tone House of Harlow 1960 cuff. With a grecian flare, this cuff will look fab with a maxi dress and gladiator sandals.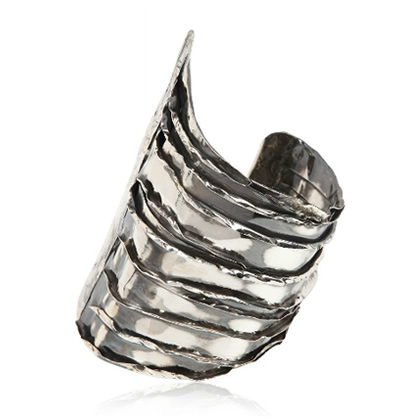 Make a serious entrance with this striking Emanuele Bicocchi Asymmetric cuff. Made in Italy, the sterling silver cuff features jagged edges for a gothic touch.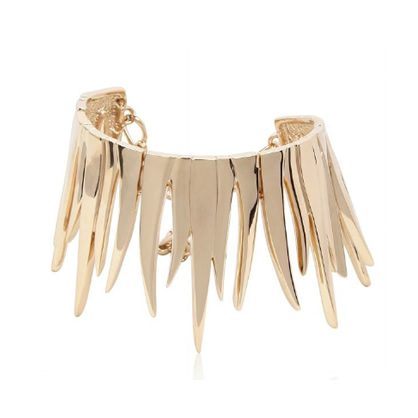 Set your outfit ablaze with this Giuseppe Zanotti Flames bracelet! Known for his cutting-edge shoe designs, Zanotti's jewelry is just as impressive. Made of gold plated brass metal, this one-of-a-kind cuff features bursting flames.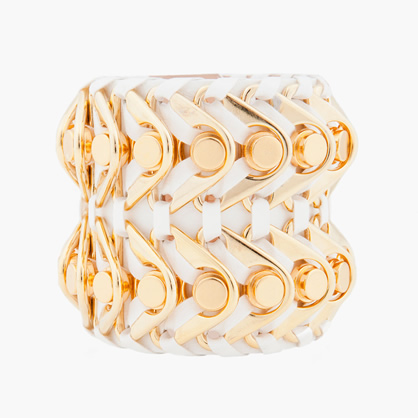 Add layers to your ensemble without piling on multiple bangles. With this Ariadna Cuff by Balmain you'll only need one bold accessory. The wide textured cuff features gold tone hardware throughout. and tonal woven leather.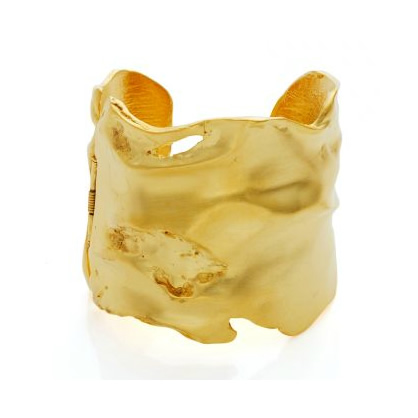 Kenneth Jay Lane's Satin Gold Cuff will stun against your summer sun-kissed skin! The elegant cuff features sculptured 22k gold with beautifully detailed ancient-like carvings.
Debut your inner greek goddess with this lovely Lizzie Fortunato Pebble T-Bar cuff. The 14k gold plated brass cuff features a row of sodalite cabochons on the front. Pair with coordinating gold jewelry.
Tagged in: guides, jewelry, accessories, lux style, bracelets, giuseppe zanotti, cuffs, house of harlow 1960, pamela love, eddie bargo, kenneth jay laine, lizzie fortunato,