LUX Style: Haute Halloween
Halloween is just around the corner and that means it's time for costumes! Naturally, there are the usual vampires, witches and pirates, but why not bump it up a notch and have an haute Halloween? Get inspired and put together looks to become the glamorous Rachel Zoe, the dramatic Theresa from the Real Housewives of New Jersey or maybe a sassy biker chick with versatile pieces that can transition from costume to everyday outfits!
The stylish Rachel Zoe is always turning heads wherever she goes. Recreate her signature look by pairing the designer's Astrid bishop sleeve gown with Nasty Gal's sequin blazer. Top it off with a chunky necklace from Avant Garde Paris, the Zoe tote deux and of course, oversized round sunglasses from Linda Farrow for The Row. The look will be "so maj" its "bananas!"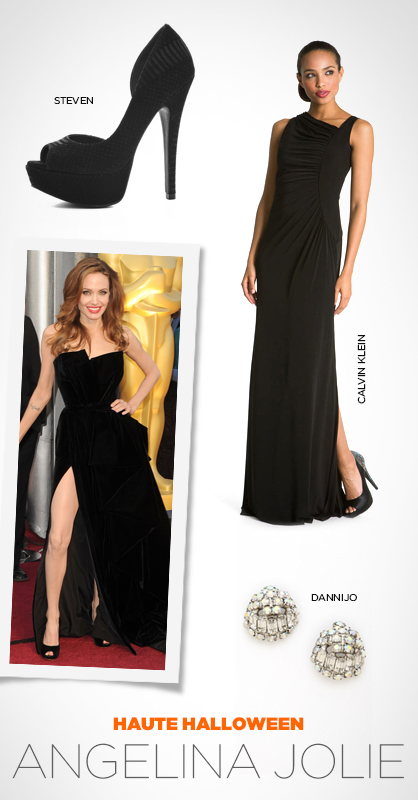 Get red carpet ready as Angelina Jolie during her famous Oscar's night leg moment. Show off that leg in Calvin Klein's asymmetrical jersey gown styled with Dannijo's Briscoe earrings and open toe pumps from Steven. Rock the pose with a Jolie attitude and a winning smile.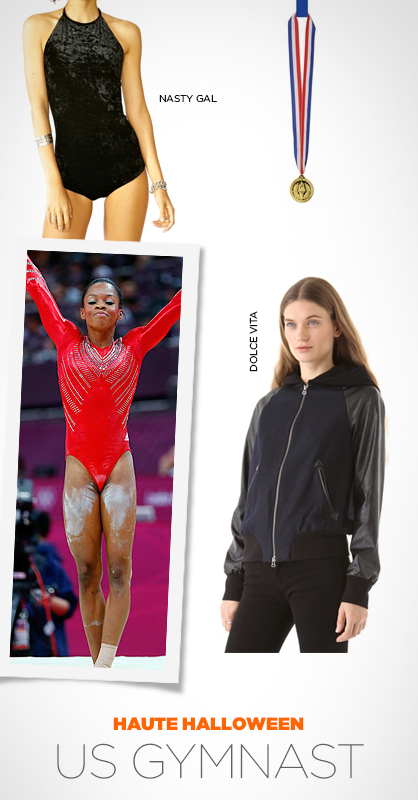 Be an Olympic gymnast like Gabby Douglas and show off your tumbling skills and perfect landings. To get into character, combine Nasty Gal's velvet bodysuit with Dolce Vita's Tonlece wool varsity jacket hoodie. Top off the look with a gold medal and over-the-top stage makeup. After Halloween is over, the pieces are still wearable!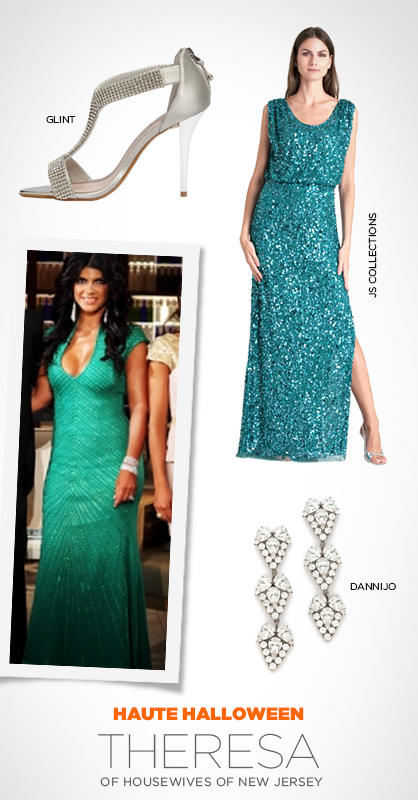 In the mood for drama? Transform yourself into Theresa Giudice from the Real Housewives of New Jersey and let the fun begin! Create the reality star's look from the reunion show with JS Collection's green dress accessorized with the Harper glimmering earrings from Dannijo. Finish the look with sparkling heeled sandals from Glint, dark wavy hair and smoky eyes.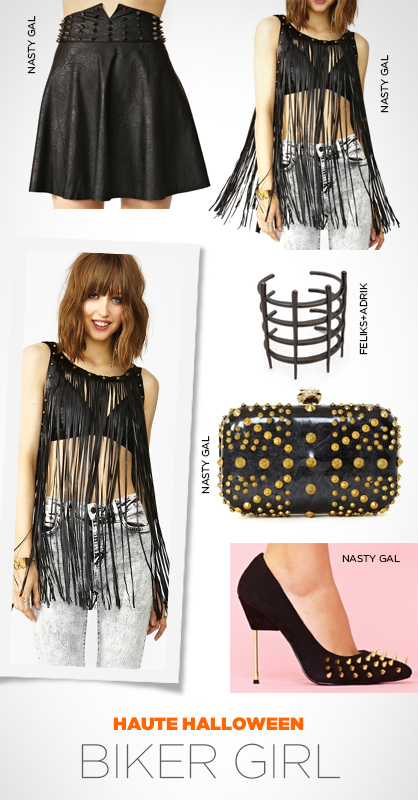 Rock Halloween out as a biker chick with an attitude and outfit to kill. Pair Nasty Gal's hard edge fringe top with the warrior spike skirt for leather on leather action. Amp up the bad girl vibe further with a skull clutch, spiked heels and a deadly cuff from Feliks+Adrik. Now all you need is a motorcycle…

Tagged in: guides, halloween, lux style, what to wear, rachel zoe, costumes, angelina jolie, haute halloween, theresa giudice,