LUX Style: Sequin Dresses
Are you fed up with wearing your go-to little black dress to every event? Well, nix the usual routine and opt for a sparkling sequined number. Not only will you instantly become the life of the party, but everyone will be envious of your cutting edge style. To make your life a little easier, we did heavy research to dig up the best in sequin dresses that can be worn to cocktail parties, dinner celebrations, or even the most glamorous events. Whether you're into micro minis or elegant ball gowns, you will find the dress that perfectly matches your individual style.
* * *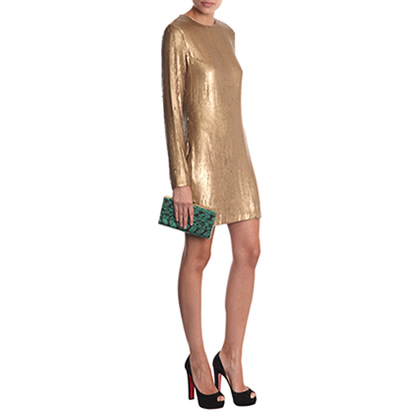 Have your golden moment in this super luxe Pauletta Embellished Dress by Diane Von Furstenberg. The slim-fit dress is embellished with gold-sequins, with a round neck and long sleeves. Pair it with simple accessories and elegant heels for an ultra-glam look.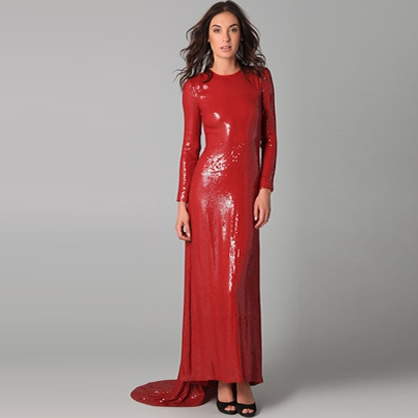 Channel your inner Jessica Rabbit in this haute Marisa Gown by Diane von Furstenberg. The sequined silk-chiffon maxi dress features a scoop neck and an open back with a short train. Rock it with minimal jewelry and black heels.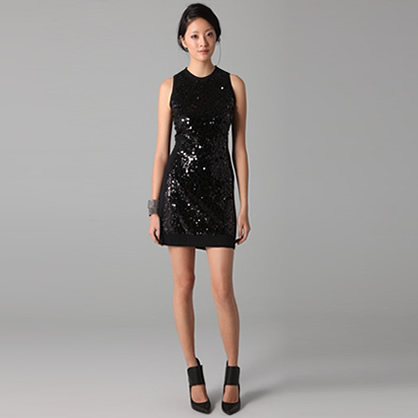 Celebrate the evening in this fun Sequined Shift Dress by Susana Monaco. The scoop-neck jersey dress features a sequined mesh panel at the front. Jazz it up with sassy pumps and smokey eye makeup.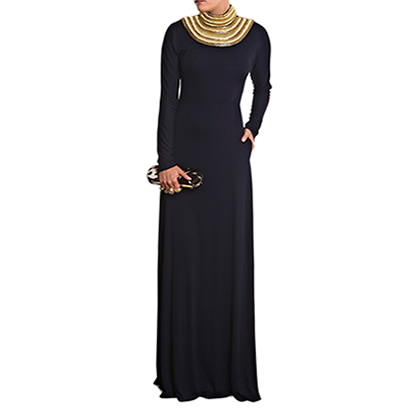 Be a style maven in this stunning Jersey Maxi Dress by Osman Archive. This dramatic gown features an embroidered gold thread and sequined high neck collar. Accessorize with a gold cocktail ring and earrings.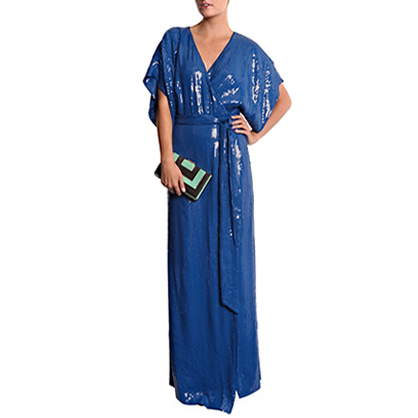 Simply stun in this goddess-like Judith Long Dress by Diane von Furstenberg. The dazzling statement gown is fully sequined with a cross-over front and short batwinged sleeves.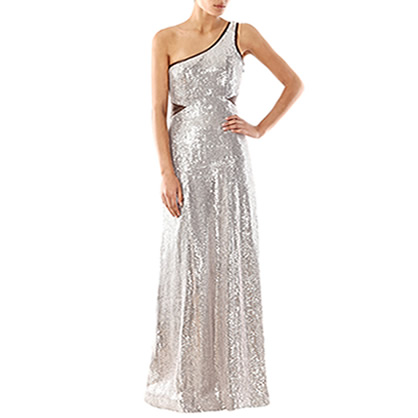 Look red-carpet worthy in this sparkling New York One Shoulder Dress by Project D. The full-length silver dress is fully sequined with mid-grey side cut-outs and neckline trim. Adding black accessories will offer a fabulous contrast.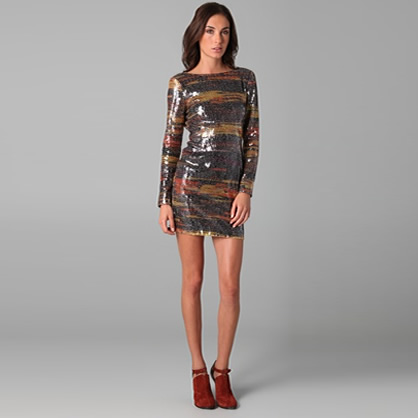 Dance the night away in this sassy Magenta Sequin Dress by Antik Batik. The sequined mesh dress features horizontal rust-colored streaks. Punch it up with fun red heels for a flirtatious party look.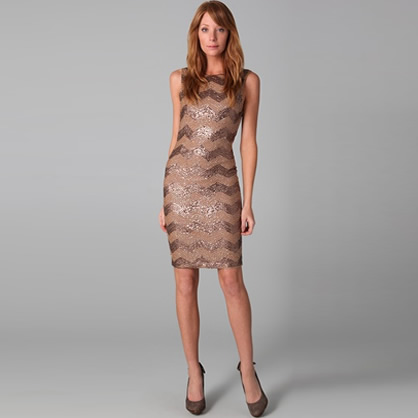 All eyes will be on you in this Chevron Sequin Dress by Alice & Olivia. Featuring a bronze zigzag pattern sequined mesh with scoop neck and exposed shoulders. Pair it with neutral-toned pumps for an irresistible ensemble.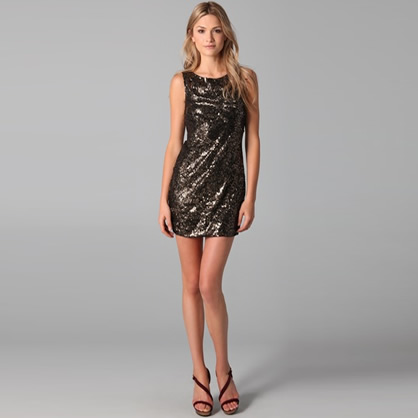 Embrace your youth in this swanky Open Back Sequined Dress by Parker. The mini chiffon dress features antiqued gold sequins, scoop neck, and exposed back. Take it to the next level with sexy strappy sandal heels.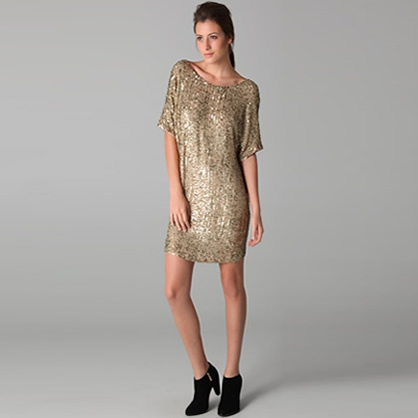 This Sequined Dress by Vince Apparel will have you one step ahead of the fashionable crowd. The chiffon dress features a scoop neck, short dolman sleeves, and shimmery gold sequins. Rock it with black booties and slick back hair.
Tagged in: guides, shopbop, fashion, diane von furstenberg, style guide, parker, vince, matches fashion, sequin dresses, antik batik, cocktail dresses, ball gowns, osman archive, susana monaco, alice & olivia, project d,