LUX Style: Ski Getaway
The snow has fallen, the skis are packed and now it's time to find the perfect wardrobe. If you're getting ready to hit the slopes but don't know which outfits to bring, then you've come to the right place. We've got all the basics covered, from waterproof boots to earflap caps, down-filled jackets and loungewear. One thing is certain: You'll be the most stylish skier on the hill!
* * *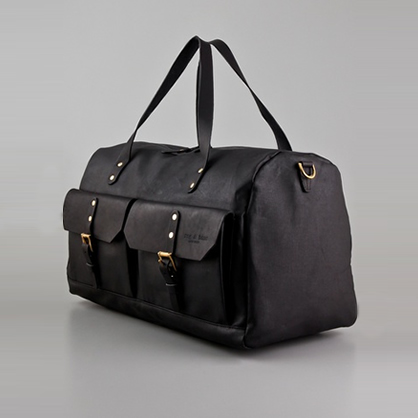 Arrive in style with this Sharp Overnight Bag by Rag & Bone. The wool-twill weekender bag boasts antiqued gold buckle closure and embossed logo lettering at the front pockets. Easily house all your travel must-haves!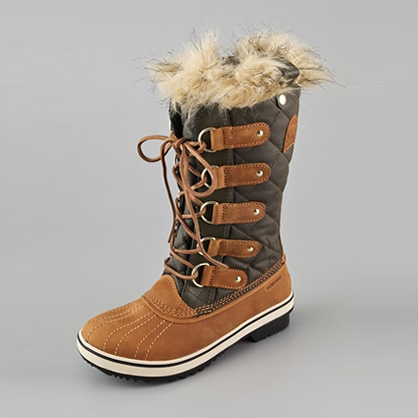 Trek through the snow fashionably in these sturdy yet trendy Tofino Waterproof Boots by Sorel. The rubber boots feature a quilted, waterproof canvas shaft and a lace-up closure. The faux-fur trim gives them a stylish touch.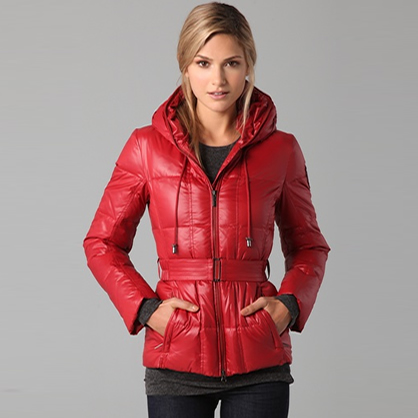 Look like a perfect snow bunny in this Shiny Puffer Jacket by Add Down. The down-filled puffer coat includes a drawstring at the hood, hip pockets and removable self-belt with a logo patch at the left shoulder.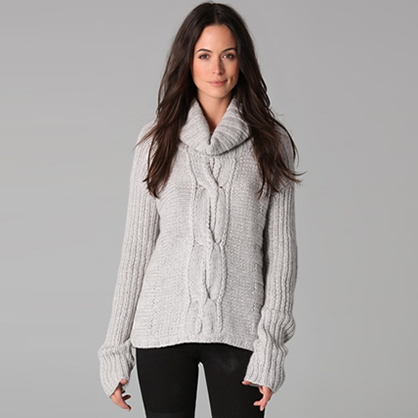 Sip some hot chocolate by the fireplace in this cozy Luxe Turtleneck Pullover. by ONE by Duffy. The chic cable-knit cashmere sweater exhibits dropped shoulder seams and ribbed long sleeves.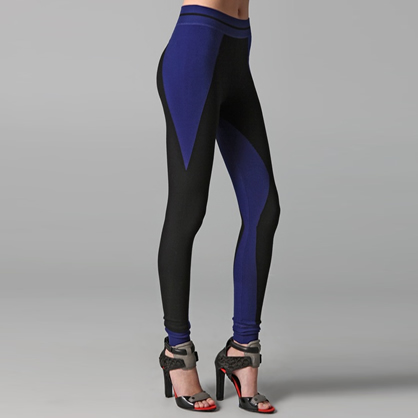 You can't escape fashion-forward style, so bring it with you to the slopes. These Combo Leggings by Alexander Wang will certainly get you noticed! Made of soft wool, the sleek pants boast two-tone panels of black and cobalt.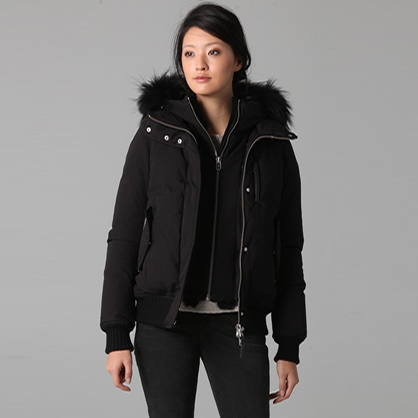 This Stacy Luxe Puffy Coat by Mackage is a must-have for any trip to the snow. Banish the winter chill with the super warm down-filled coat and its removable fur-trimmed vest/hood.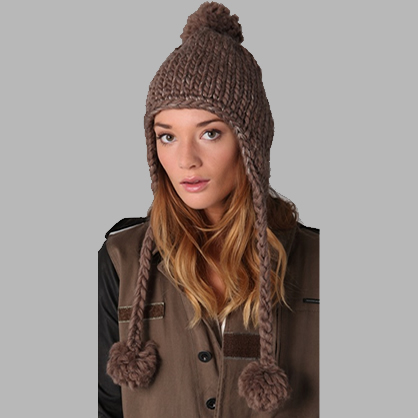 Stay nice and warm under the falling snow with this adorable Woomi Earflap Cap by Eugenia Kim. The chunky-knit wool hat displays cute little pom-poms at the braided ties and subtle metallic accents.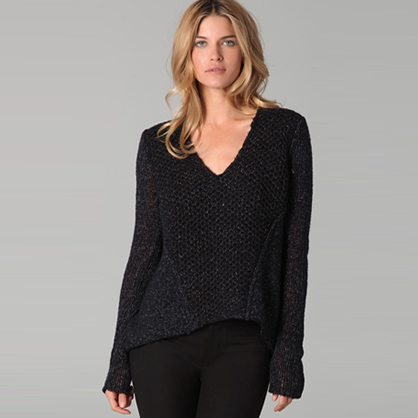 Bundle up on the couch with your favorite holiday movie in this Scoop Neck Sweater with Hi Low Hem by Helmut Lang. The V-neck sweater features chunky-knit panels at the front and back, and an asymmetrical bottom hem.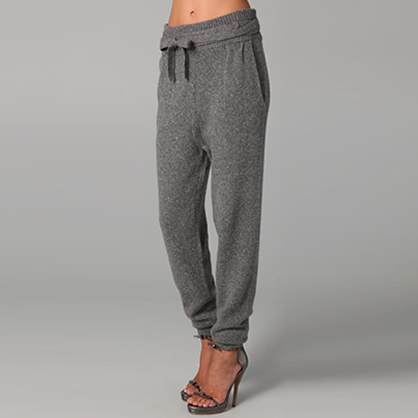 Upgrade your winter loungewear with these High Waisted Sweatpants with Ties by 3.1 Phillip Lim. The knit wool pants feature wraparound ties at the ribbed waistband and pleats at the front.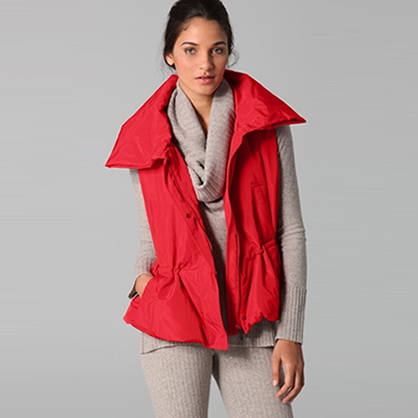 When you're strolling through the nearby village, don't forget to throw on your Drawstring Vest with Detachable Hood by Donna Karan Casual Luxe. This uber comfy fiber-filled taffeta vest includes a removable hood, interior drawstrings at the waist and hip pockets.
Tagged in: shopbop, jackets, style guide, winter, sweaters, ski clothing, waterproof boots,