LUX Style: Valentine Vixen
Valentine's Day is fast approaching! Although you may have finalized your dinner plans, you might have forgotten the dessert portion of the evening – and NO, we're not talking about the food! Whether you're a lady who wants to surprise her gentleman or a gentleman who wants to gift his lady, you've come to the right place. We're playing Cupid over here at LadyLUX to bring you the best lingerie and accessories that are sure to put a smile on your lover's face!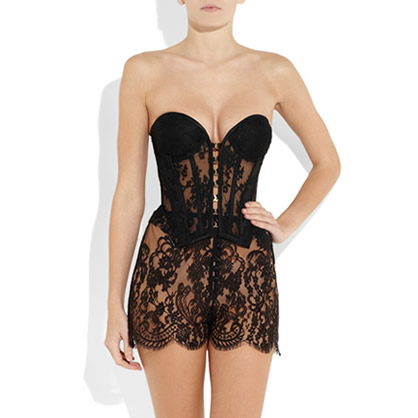 Your man's jaw will drop when you walk into the bedroom in this Rosamoario Amacor lace and tulle corset. The elegant lace-and-tulle corset is beautifully constructed and stylishly boned with molded underwire cups to sculpt and support the bodice perfectly.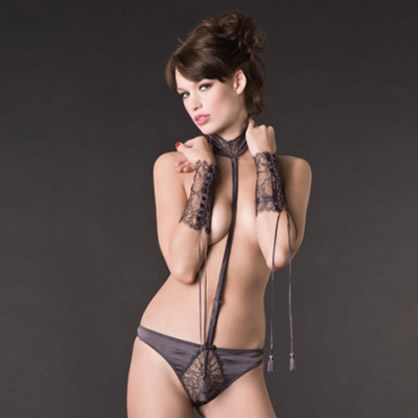 Channel your erotic side with these sexy Maison Close Villa Satin Cuffs. The seductive accessory is the perfect finishing touch to your lingerie set. The cuffs are made entirely of lace with silk ties that adjust exactly to your size.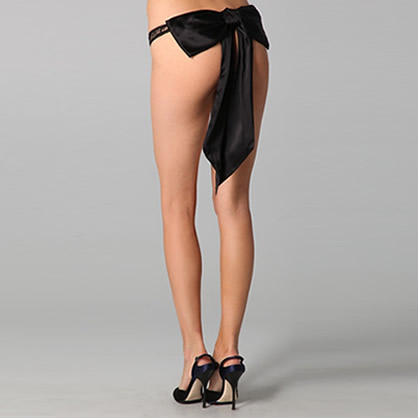 Who doesn't like things wrapped in a bow? The only gift your Valentine needs is you! This Kiki De Montparnasse Ingenue Bow Thong is made of sheer lace and displays a detachable, oversized satin bow.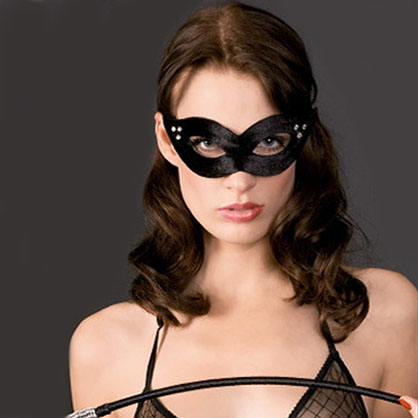 Do a little role-playing with this Maison Close Masquerade Mask. Bring out your inner seductress as you slip on the velvet-textured mask accented with little crystals.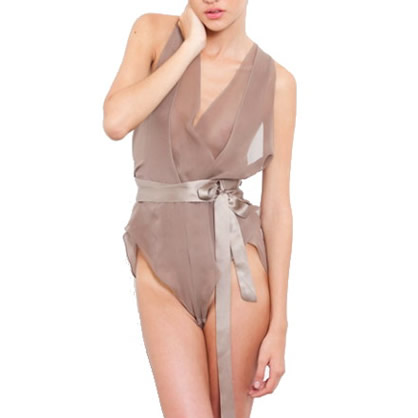 Look like a goddess in this Marika Vera Bella Silk Teddy. The irresistible piece is made from 100-percent silk chiffon with a 100-percent silk satin strap and genuine leather detail at the back. Await your guy while lying on plush white pillows in this romantic garment.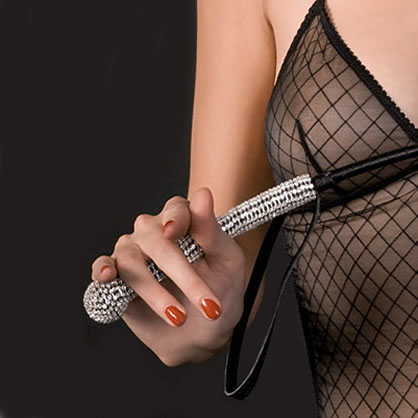 Take your night to the next level with this Maison Close Rhinestone Riding Crop. Engage in naughty pleasures with the handy leather riding crop embellished with flashy rhinestones.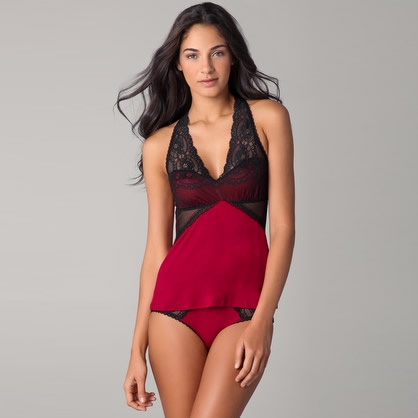 Flaunt your luscious legs in this delicate Fleur't With Me Lace Camisole. The V-neck jersey camisole features bodice lace trim and sheer lace side insets. Pair with black pumps for a perfect Valentine's Day look.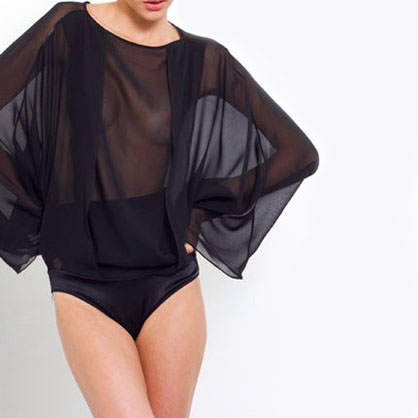 This sensual Marika Vera Nydia Bodysuit can work outside or inside the bedroom. The silk chiffon shirt is attached to silk satin knickers. Lounge around the house in this little number as a tantalizing surprise for your man.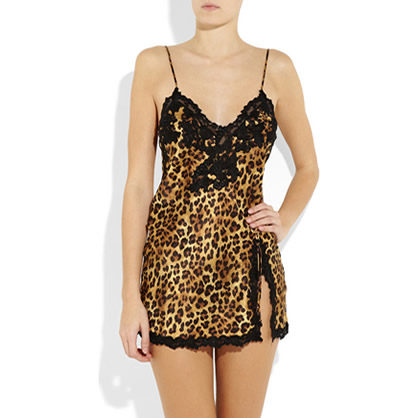 Unleash your wild nature with this La Perla Maison silk-blend satin chemise. The leopard-print chemise is made of silk-blend satin and exhibits embroidered floral appliqués and a dramatic thigh slit.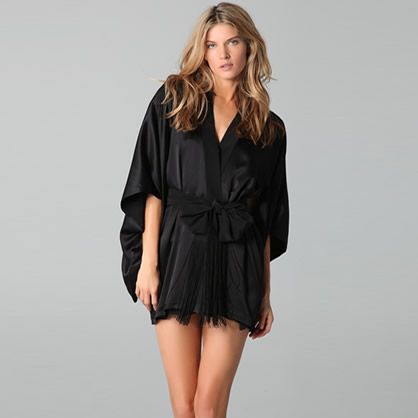 Cover up your lingerie for later under this gorgeous Kimono Robe by Kiki De Montparnasse. The black silk robe features chic, fringed edges at the removable self-belt and three-quarter kimono sleeves.
Tagged in: shopbop, lingerie, cuffs, net-a-porter, camisole, faire frou frou, corset, thong, lounge wear, bedroom accessories, valentine's day,