LUX Travel: best new hotels of 2012
There are many different components that make up the perfect hotel or resort. In newer hotels, an oversized, plush bed is no longer enough. Hotels and resorts are now focusing on immaculate service, amazing food and a gorgeous estate. Here are ten of the best and newest hotels of 2012 that guests will go wild over.
Hotel Bel-Air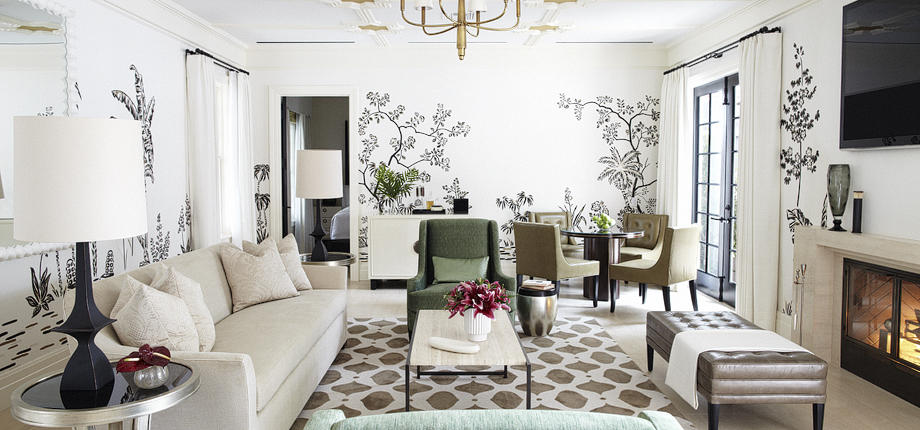 via Hotel Bel-Air
The newly renovated Hotel Bel-Air in Los Angeles was re-designed and now exhibits an improved interior style evoking glamour, graceful living and an international flair. Surrounded by 12 acres of lush gardens, the hotel provides guests with beautiful surroundings and seven individually designed specialty suites, which include the Grace Kelly, Presidential, Chalong, Herb Garden, Swan Lake, Grand and Patio Suites.
Hôtel Americano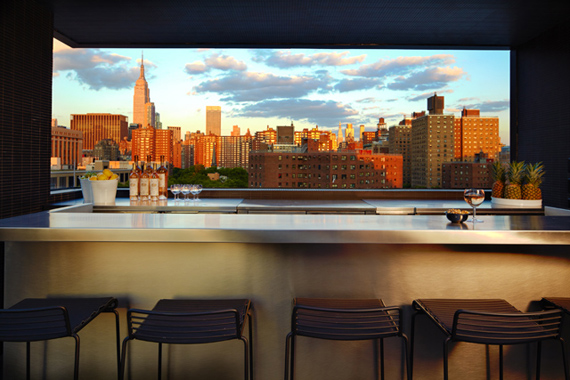 via Jetsetta.com
As one of the more unique hotels on the list, Hôtel Americano in New York is cool, hip and located right in the heart of the Chelsea Riviera. All rooms are kept modest with modern wooden platform beds, warm lighting and luxe natural materials incorporated into all areas. When guests dine at the hotel's tapas restaurant or step in at the Brazilian Bar Americano, they will be surrounded by the city's art insiders. Hotel Americano exudes simplicity at its finest.
Mandarin Oriental Paris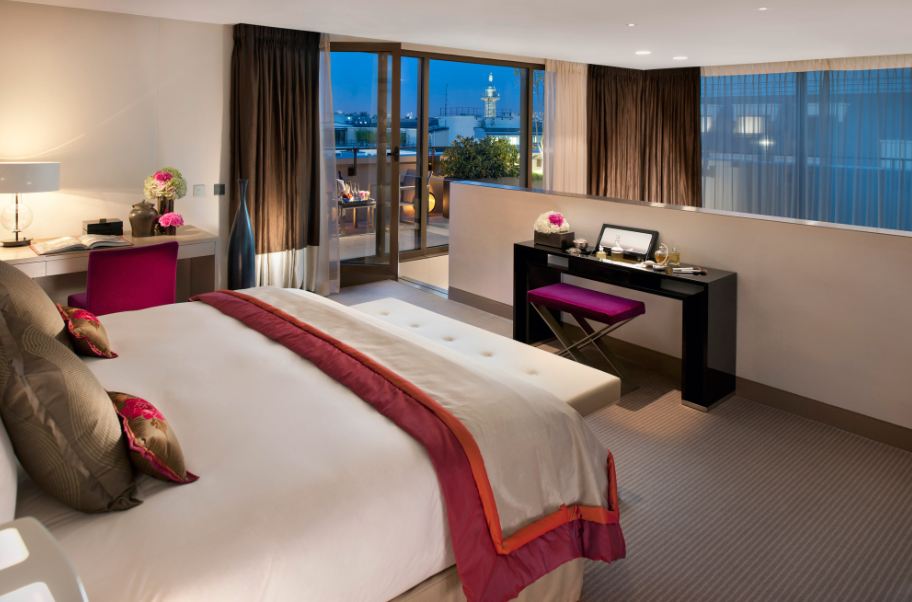 via Mandarin Oriental Paris
Situated on one of the most famous streets in the world, the Mandarin Oriental Paris is surrounded by the greatest of haute couture and French fashion on Rue Saint-Honore. The interior of each of the 99 rooms and 39 suites offers the best of Parisian sophistication, with touches of art deco, natural elements and oriental influences. The Mandarin Oriental blends luxury, fashion, gastronomy and romance in this European capital.
Corinthia Hotel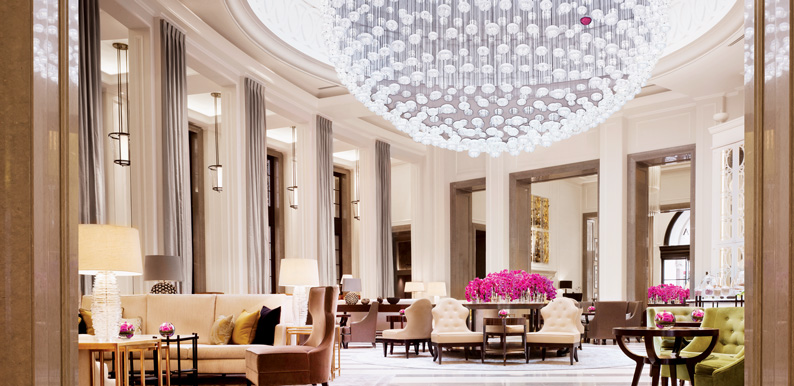 via Corinthia Hotel
Formerly a Ministry of Defense Headquarters in Trafalgar Square, the building was transformed and restored into the Corinthia Hotel in London. This ode to grand living is conveniently located and boasts extravagant accommodations like seven two-story penthouse suites and even a Royal Penthouse Suite with a walk-in wine cellar and private cinema.
Boucan by Hotel Chocolat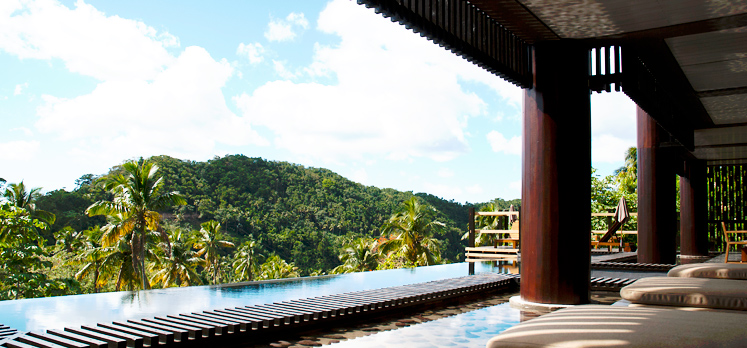 via Boucan Hotel Chocolat
Travelers who want to stay at an exclusive resort in an unbelievable setting will be amazed by the Boucan Hotel Chocolat. Set on a working cacao plantation on the island of St. Lucia, this is one of the newest and most exciting resort hideaways of the Caribbean. The 14 rustic-chic cottages of the hotel feature stone walls and polished granite bathrooms, while the open-sided pavilion restaurant with picture perfect rainforest views offers guests chocolate-infused dishes.
Park Hyatt Sydney

via Park Hyatt Sydney
If travelers want to experience harbor-side living in style, the Park Hyatt of Sydney is the hotel of choice for touring Australia. Designed to accentuate Sydney's special settings, the Park Hyatt has floor-to-ceiling glass windows in the restaurant, lobby, bar and rooms that open to private balconies where guests can look out to the exclusive waterfront view of the Sydney harbor and Opera House.
The Pig Hotel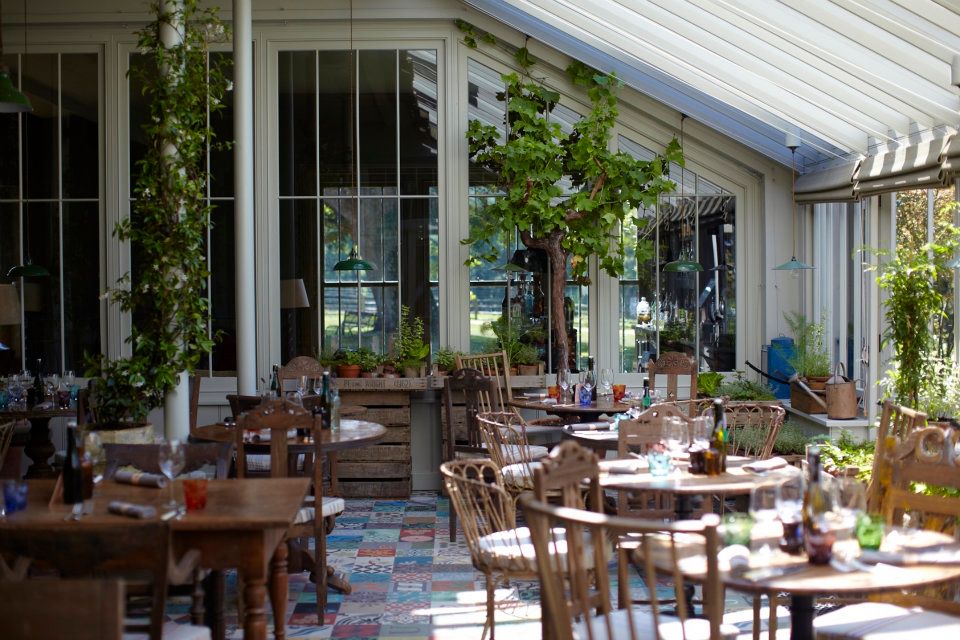 via The Pig Hotel
The Pig Hotel of Hampshire in England is a manor in the English country-side with 26 guest-rooms. The limestone seventeenth-century manor house features surroundings of stately trees, regal gardens, open fields, a winding gravel road and the New Forest National Park. This Jane Austen-esque hotel exhibiting a shabby chic ambiance is sure to charm every guest.
Ohla Hotel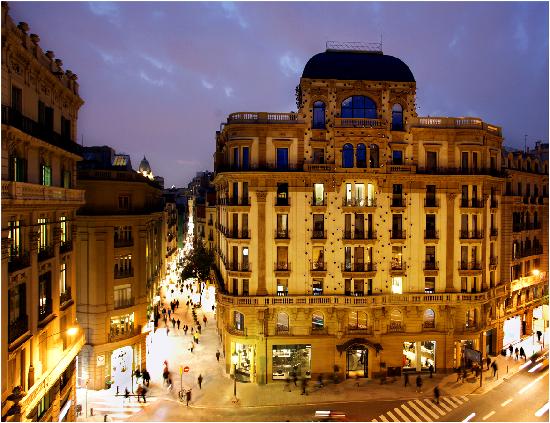 via Ohla Hotel
Barcelona offers a brand new five-star hotel with an avant-garde interior already catching the attention of travelers. The Ohla Hotel is a 74-room boutique hotel with a serene setting facing the hustle and bustle of the city. The hotel also adds to Barcelona's top-rated gastronomy scene after opening the Sauc restaurant, Ohla Gastrobar and the Boutique Bar specializing in tapa plates and platillos.
The Public Hotel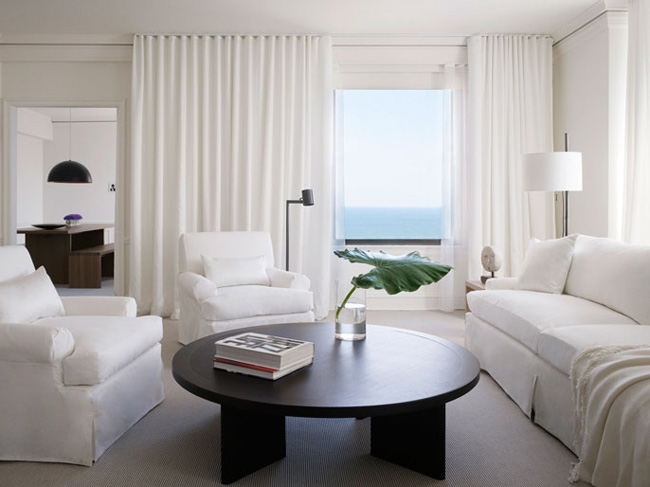 via The Public
The Public Hotel in Chicago will offer guests chic minimalism with a dash of whimsy. This prime location was renovated into a contemporary, elegant 285-room hotel, just a short walk from Lake Michigan and the Magnificent Mile. Classic moldings and columns decorate the lobby while guest rooms are adorned Zen style with white hues, bare walls, low platform beds and sparkling porcelain bathrooms.
Aulani Disney Resort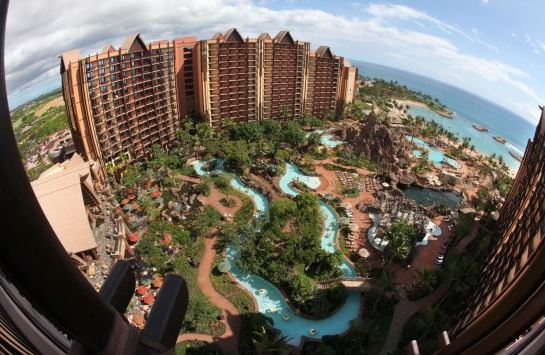 via Disneyeveryday.com
For the ultimate family vacation in paradise, the brand new Disney beach resort, Aulani, will make guests' dreams come true. Located on the Hawaiian island of Oahu, this $800 million resort has 359 different rooms for guests to relax in. The island-themed hotel grounds feature dark wood molding, water and volcano motifs, local artwork and a vast pool area in the center of the resort incorporating lava stones, hanging bridges, lagoons and hot tubs.
Tagged in: guides, lux travel, luxury travel, hotels, travel destinations, aulani disney, best new hotels of 2012, resorts, hotel americano, madarin oriental paris, hotel bel-air,