LUX Travel: Top Green Luxury Hotels
Luxury lodging may be important to you when choosing your resort, but picking a hotel that gives back to the environment is a plus! It's becoming more of trend in the hospitality industry to make it on the eco-savvy, green or LEED-certified hotel list. The list is growing and LadyLUX has found some eco-chic luxury hotels that feature innovative practices of alternative energy sources.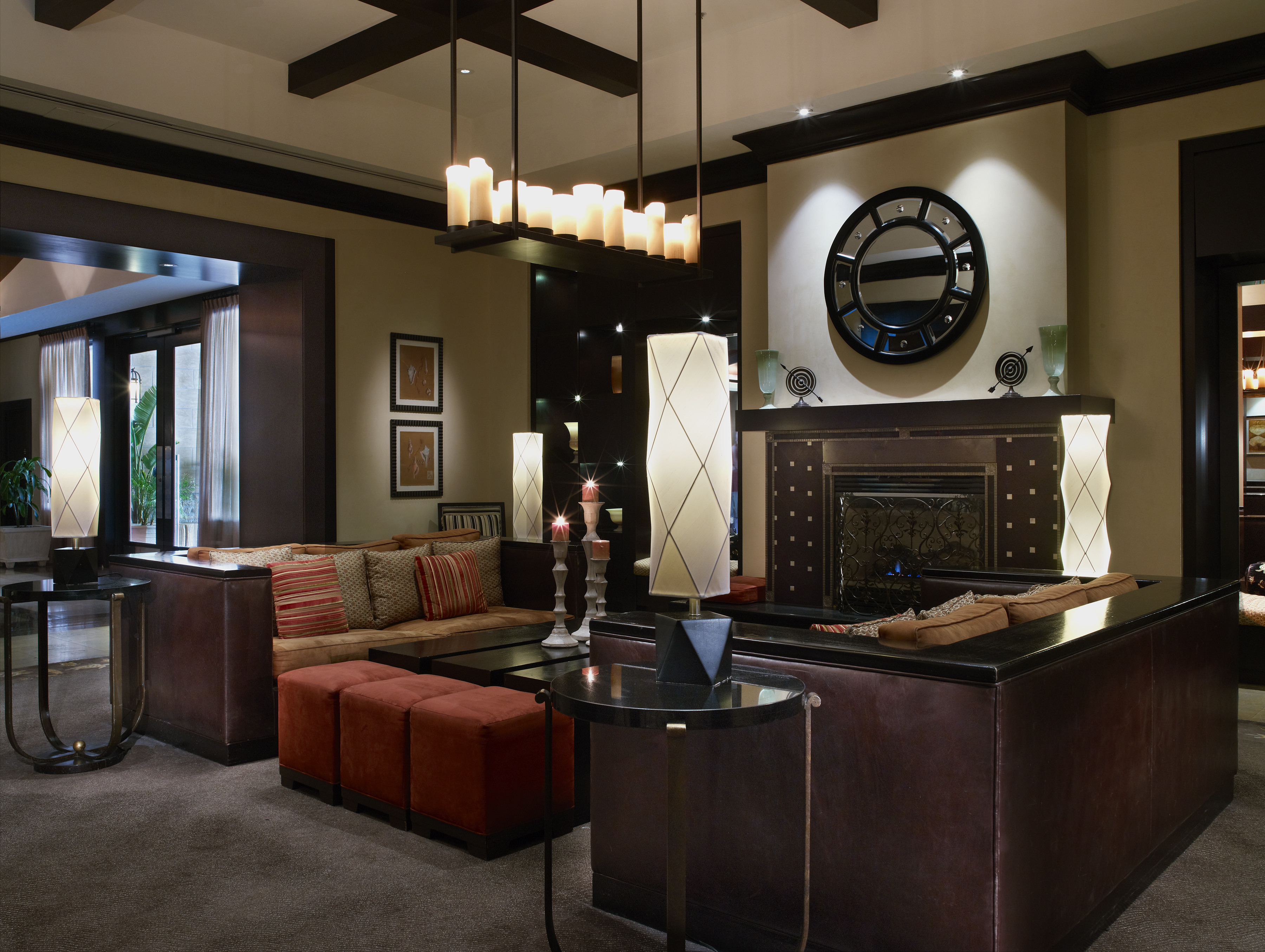 via Hotel Solomar
As the first hotel in San Diego to receive the Green Seal Silver Certification, Hotel Solomar is definitely a hotel to check out if you want to be eco-conscious. The hip hotel, located in the heart of the Gaslamp District, offers various sustainable amenities such as its roof top Vertical Earth Garden, requiring little reservoir water and supplies produce to its downstairs restaurant, Jsix, which collects wine corks to recycle them. In-room spa services include organic products from Kirstin Florian and the Best Practices Program rewards guests who drive hybrid cars by offering discount parking rates. There are 300 waste and recycle baskets across the grounds and in all rooms.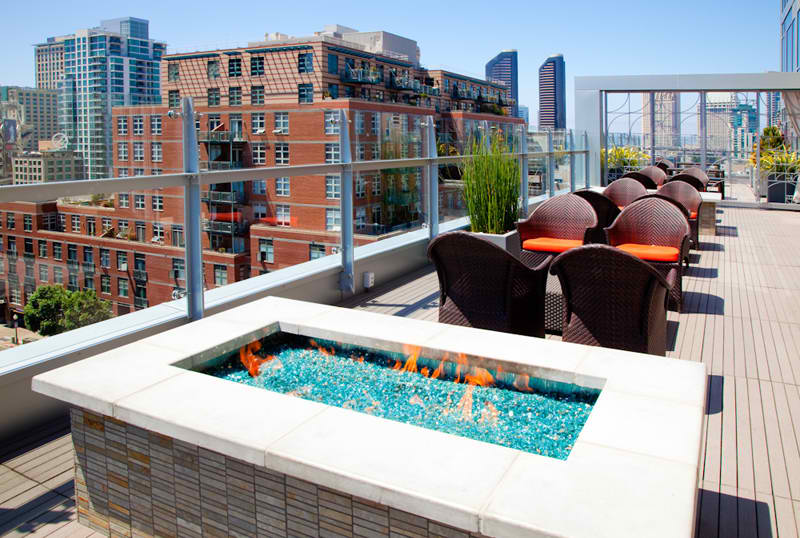 via Hotel Indigo
Hotel Indigo is a beautiful boutique hotel that is LEED-certified by the U.S. Green Building Council, exemplifying true "Leadership in Energy and Environmental Design." Also located in the San Diego Gaslamp District, it was the first sustainably-built hotel in the city. Its eco-chic rooms and design allow for natural day light to help optimize energy efficiency, green roofs feature native species of plants and shrubbery that reduce heating and air conditioning costs and eco-friendly food and beverage containers are made of paper or recycled corn plastic. Pets are even welcome!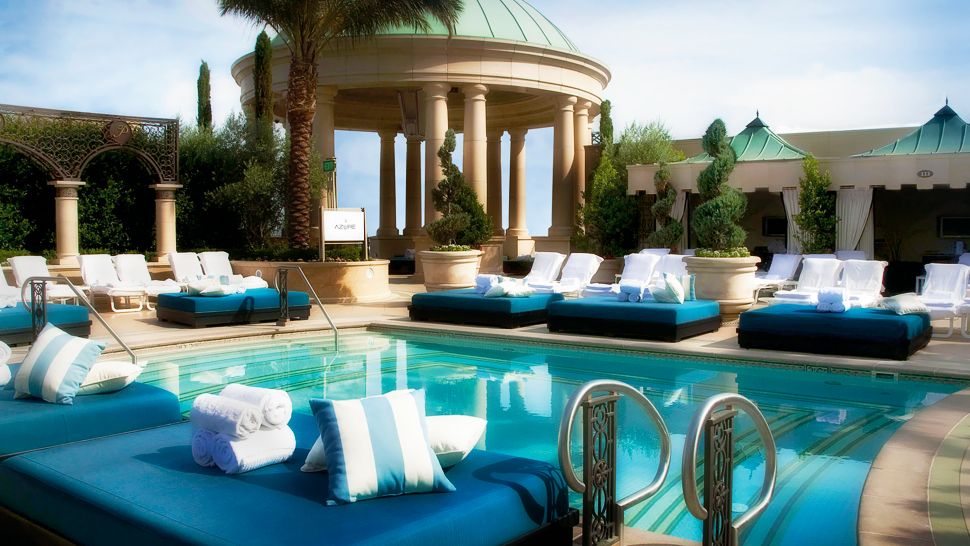 via Palazzo
You might be surprised that there is a hotel on the dazzling Las Vegas strip that can actually help conserve energy. The Palazzo Resort Hotel & Casino featuring lavish Italian-inspired décor is one of the largest U.S. LEED-certified hotels. Ninety-five percent of the building's structural steel and 26 percent of its concrete is made of recycled material. All of the grand swimming pools are solar heated.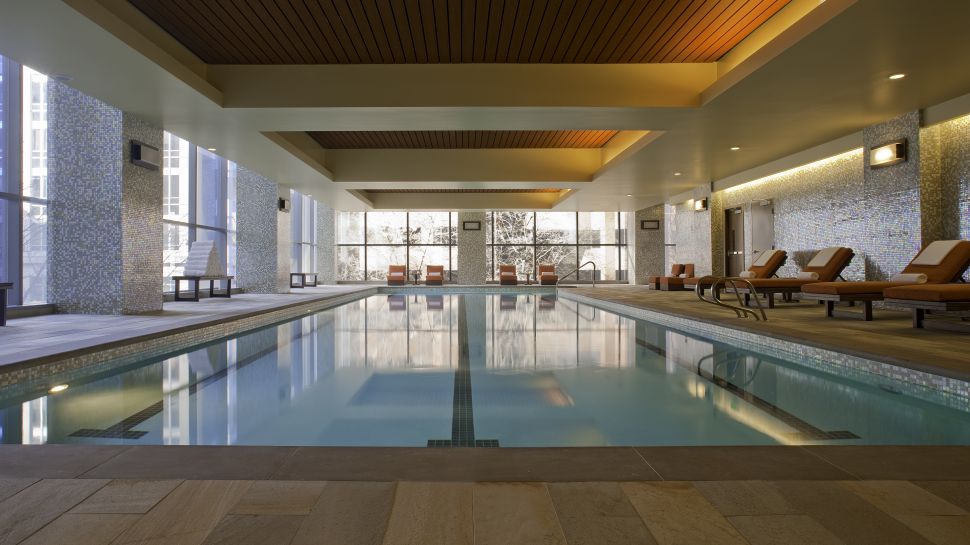 via Hyatt at Olive 8
The Hyatt at Olive 8 is a completely green hotel and the first LEED-certified in Seattle. It's practically green from top-to-bottom with a sustainable foods restaurant, recycled writing pads, water-reducing shower heads, a non-chlorinated saline swimming pool and energy-efficient light fixtures. Even the landscaping maintenance uses minimal city water and saves about 2.4 million gallons of water within the building every year.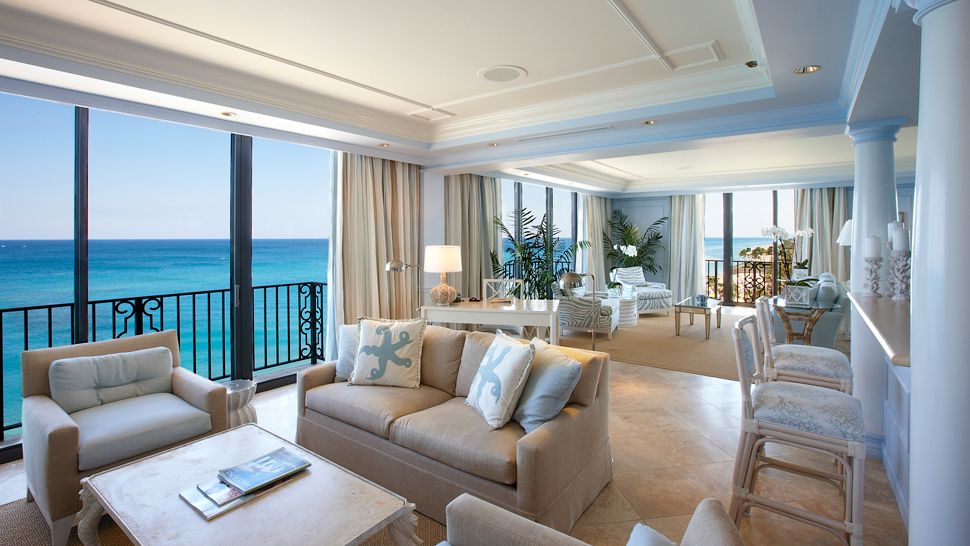 via Breakers Florida
The Breakers Hotel in Florida is a picturesque oceanfront property in Palm Beach that gets the green stamp of approval because of its reverse osmosis irrigation system for the golf course and purchases a 50 percent energy offset from Renewable Choice Energy. The Italian-Renaissance setting hotel is helping the earth with its energy conservation, water conservation, waste reduction and clean air practices.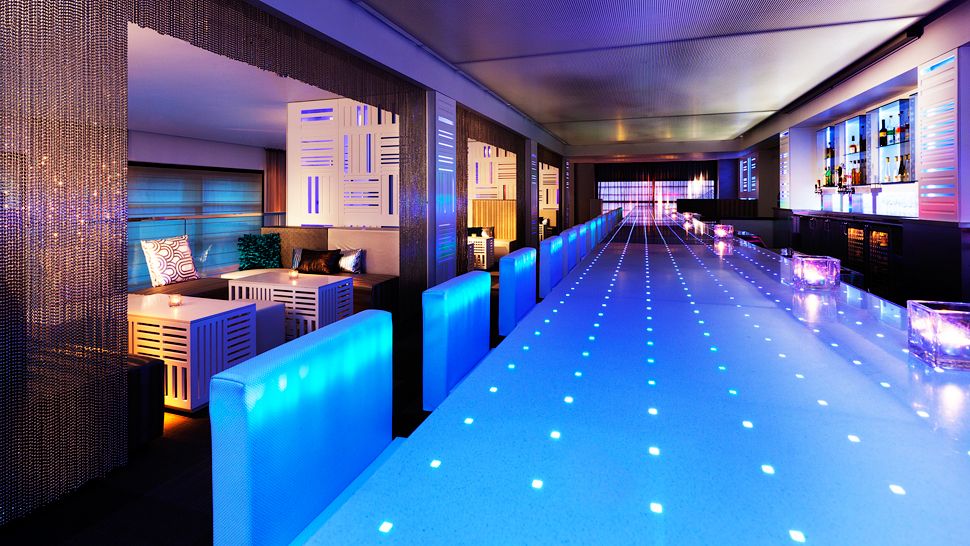 via W San Francisco
The W Hotel in San Francisco is one of the only hotels to achieve Silver LEED-certification for being an existing structure when most LEED buildings are built from the ground up. It replaced its HVAC cooling system with an energy-efficient model and uses energy-efficient lights in 70 percent of its guest rooms. With their energy and water conservation, the Make a Green Choice program rewards guests for conserving natural resources in their room. Other green choices include alternative transportation options like preferred parking for eco-friendly cars and shuttle services, waste minimization and environmentally responsible purchasing and enhanced indoor environmental quality with green housekeeping and low-emitting materials.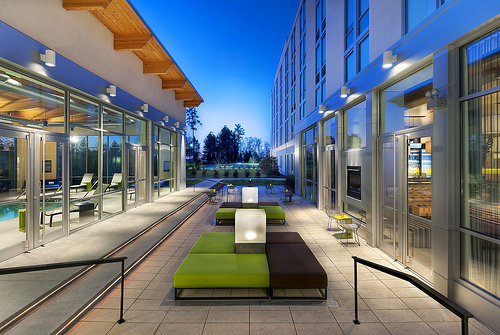 via Aloft Charlotte Ballantyne
The Aloft Charlotte Ballantyne Hotel in North Carolina has a contemporary and minimalist feel but doesn't fall short of its LEED-certification and green ways. Green-savvy guests will arrive to find preferred parking for hybrid cars and natural materials like cork and sustainable wood veneers integrated into the hotel's design. The in-shower product dispensers mean less use of non-biodegradable bottles and you can choose to reuse towels and linens--offering more ways to help save water and energy.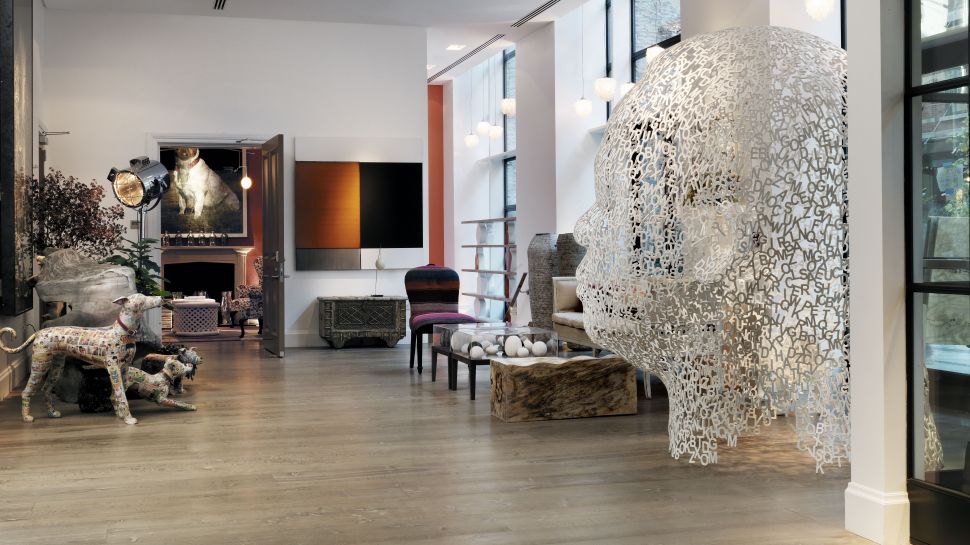 via Crosby Street
Directly in the trendy SoHo District of New York City, the Crosby Street Hotel was one of the first New York hotels to receive Gold LEED-certification because of the ambitious eco-friendly features like the green roof that grows fruits and vegetables for the hotel restaurant. With so many sustainable materials and energy-efficient technology the Crosby surely shows green luxury at its finest.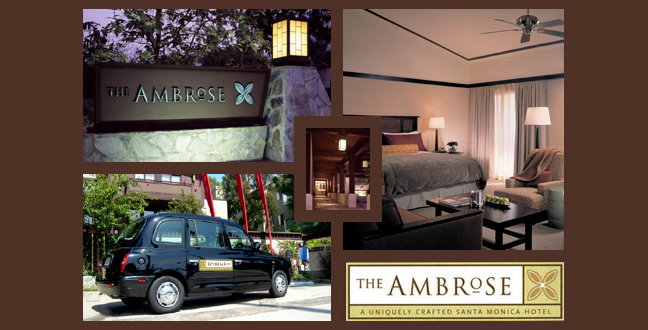 via Ambrose
Situated by the beaches of Santa Monica, the Ambrose Santa Monica offers guests a touch of truly holistic hospitality while committing to protecting our environment and preserving natural resources. The hotel has made a promise to go green by integrating methods of green living into the staff's and guests' daily lives. As the first hotel ever to receive a Silver LEED certification it uses all Energy star rated appliances, water efficient faucets and good ol' low impact living practices of reducing, reusing and recycling.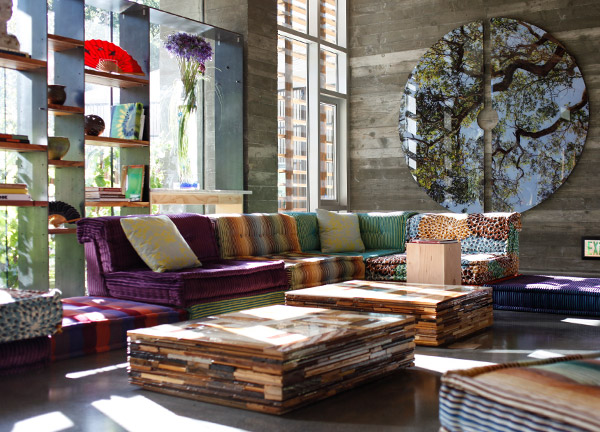 via H2 Heraldsburg
The H2 Hotel Heraldsburg in the Sonoma Wine Country is LEED-certified Gold and offers many green features for eco-friendly guests. Solar panels on the roof heat the swimming pools and hot water in guest rooms which reduces electricity consumption. Green guest rooms feature bamboo flooring, fair trade chemical-free rugs, Coyuchi organic bedding and water glasses made of recycled materials. Smart sensors even turn off lights, fans and air conditioners when guest rooms are empty which greatly reduces energy use.
Tagged in: lux travel, green, hotels, sustainable living, luxury hotels, resorts, leed-certified, eco-friendly,