LUX Travel: top travel apps for smartphones
Everyone loves a good vacation, but the planning, budgeting, packing and flying that comes with travel is often a headache. These days, travelers can make these tasks a lot easier by using smartphone travel apps. There is an app for anything travel-related, whether it is making a dinner reservation, finding a cheaper hotel, translating a language, or learning how to pack better. Here are ten travel apps worth downloading for iPhones, Androids and iPads.
Hotel Reservation Apps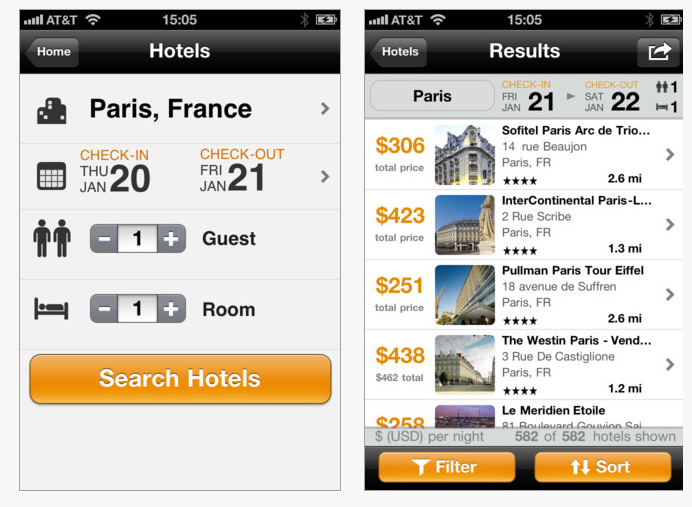 Booking rooms and flights has become a lot easier thanks to Kayak with their all-in-one trip planner. The website also offers an app to create a customized itinerary. Users enter flight preferences for when they want to leave, where they want to sit and what area they want their hotel to be in. Users then scroll through fares and deals for all major hotel, airline and car-rental sites to make their selections.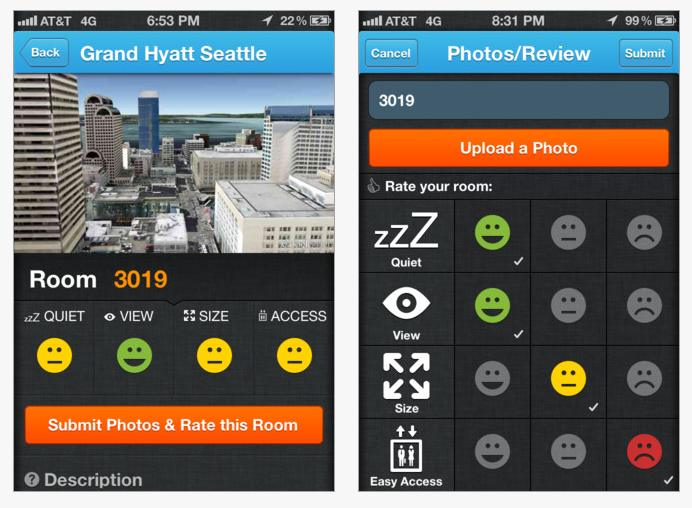 Room 77 is an app that matches travelers' preferences for a room on a higher floor, close to the gym or away from noisy elevators. The app matches preferences with actual room numbers in over one million hotels around the world. If users want a room with a spectacular view, they can use the built-in simulator feature that offers virtual images of room views right outside the window.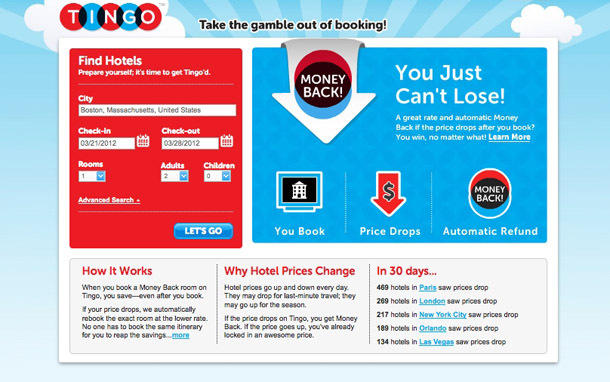 If travelers ever get a room that is more expensive than they were expecting, Tingo can change that. The Tingo app takes the gamble out of booking a room by monitoring it, automatically booking a cheaper room and cancelling the first reservation.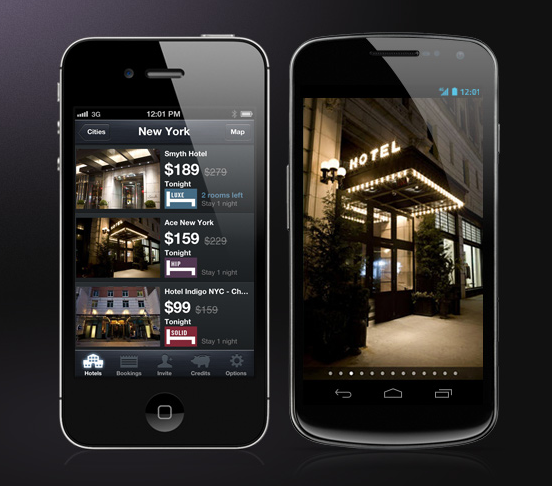 Travelers can make last-minute hotel bookings for up to 70 percent off on their smartphone with the HotelTonight app. HotelTonight offers a choice between basic, luxe and solid rooms within 50 cities in the U.S., Canada and the U.K. Travelers can book hotels easily, securely and for more than one night.
Translation App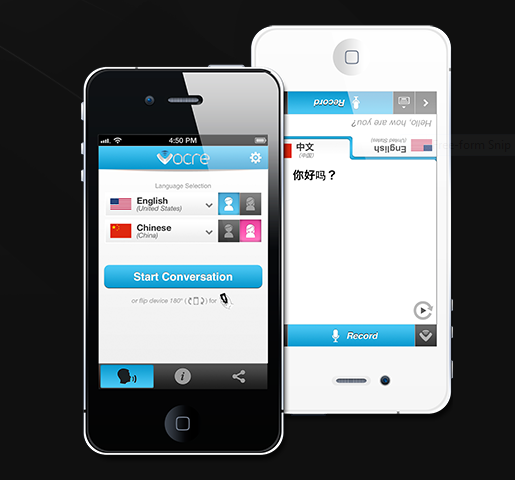 Need a translation instantly? The Vocre app translates anything you say into your smartphone microphone. Choose English, French, German, Chinese, Spanish or Italian to translate from and then set the language to translate into. Simply speak into your phone and the app can say and write your translated statement in 23 different languages. Travelers will be set when they have their next multi-language conversation.
Flight Information App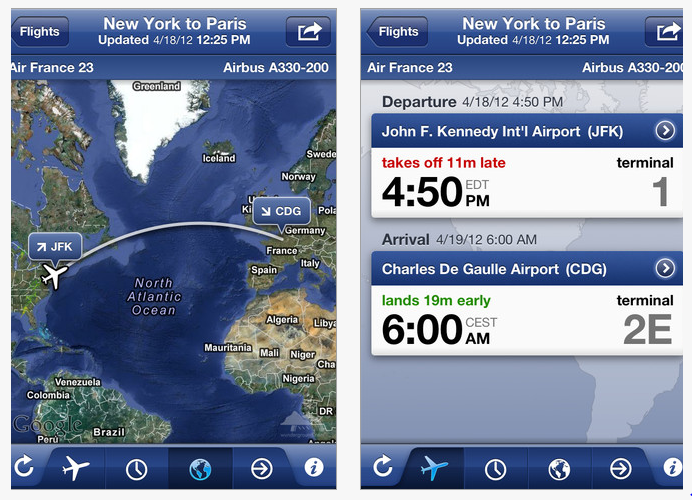 With FlightTrack Pro, travelers will never again be left hanging on their flight status. The app offers updated flight times, terminal and gate numbers, and terminal maps so you can manage every aspect of your domestic or international flight. FlightTrack Pro can even forecast delays and cancellations based on historical data and tap into SeatGuru's seat charts so passengers can see their leg room space and other amenities that their flight can offer.
Packing App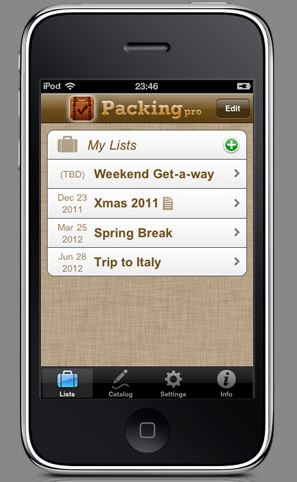 No matter how organized travelers think they are, it never hurts to get more packing advice. Packing Pro is an app that lets users create a packing list from scratch or from a set template for men, women, family, business or camping, and have a preset collection of reminders for those items that are always left until the last minute.
Currency Converter App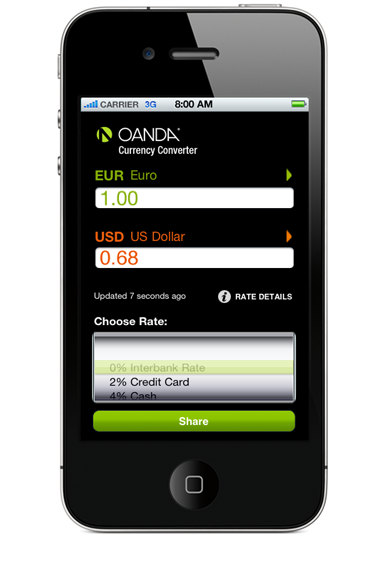 The popular website Oanda is now available as an app. Travelers can use it on-the-go when traveling from country to country on vacation. This up-to-date tool lets users choose from over 190 currencies and four metals and helps them decide what's really worth buying after the conversion.
Travel Itinerary App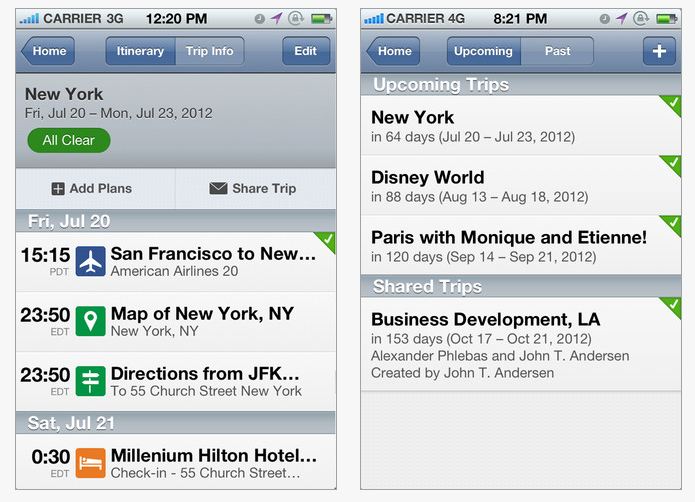 TripIt allows users to manage all of their itineraries in one place without any confusion. Incorporate future trips, flight information, car rentals, hotels and activities into one easy-access account. For extra organization, the app stores confirmation numbers, meeting locations and dinner reservations and even exports it all onto your calendar. It is even available to use online if you lose your phone.
Restaurant Reservation App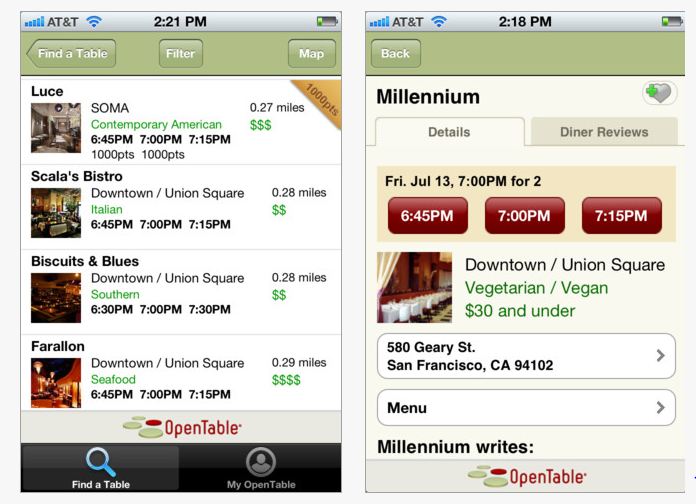 With the Open Table app, making a dinner reservation has never been easier. To reserve a table, users can search for restaurants and eateries by name or location, enter their party size and then filter results by cuisine, neighborhood and price point. They can even cancel their dinner reservation with the app.
Tagged in: lux travel, apps, iphone apps, travel essentials, smartphones, android apps, ipad apps, travel apps, top travel apps,