LUX Travel: Winter Destinations
Now that the hustle and bustle of the holidays is over, it is finally time to enjoy the winter season! Celebrate the beginning of 2012 by splurging at a lavish resort. LadyLUX has found five places around the globe that are the perfect winter getaway locations, whether you desire to flee from the cold or embrace it with some chilled destinations.
Mexico
via Kiwi Collection

What better place to soak up some rays during the winter months than on a tropical beach along the Pacific Coast of Mexico? At the Four Seasons Punta Mita, you can experience 173 rooms with 32 suites grouped in tile-roofed Mexican-style casitas, and one-of-a-kind private residences grouped on the shore with oceanfront views. Don't miss out on some Mexican history lessons at the resort's cultural center.
Sources: Fourseasons.com, Kiwicollection.com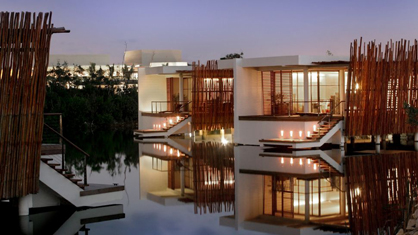 via Kiwi Collection
Another great contender featuring white sands and glittering waters is the Rosewood Mayakoba. With its 128 luxe suites, this resort provides relaxing plunge pools, outdoor showers and lagoon views to help you cool off after walking on the hot sands. When you're away from the beach, the surrounding Riviera Maya resort offers golf courses, horse-riding stables and water sports.
Sources: Rosewoodhotels.com, Kiwicollection.com

The Bahamas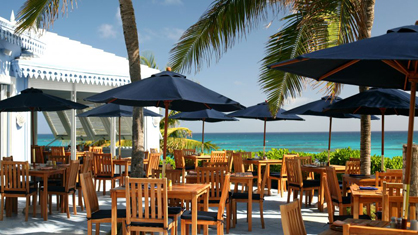 via Kiwi Collection

Take some time off to enjoy a vacation in the Bahamas with its lush vegetation and bright azure waters. The Pink Sands Resort on Harbour Island offers 25 pastel-colored cottages with private patios overlooking light pink sandy beaches. Indulge in bonefishing, deep-sea fishing and snorkeling after discovering the free feeling and magical coral reefs of Eleuthera Island near Harbour Island.
Sources: Pinksandsresort.com, Kiwicollection.com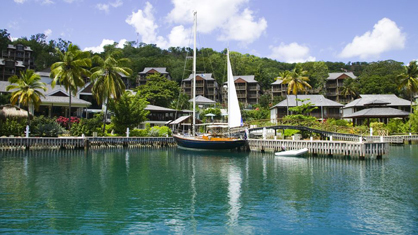 via Kiwi Collection
The Marigot Bay Hotel at St. Lucia is the perfect boutique resort to enjoy your winter getaway. The modern architecture and in-room Jacuzzis might make it difficult to leave your stylish suite, but the Lapli Spa's outdoor cabana massages are equally enjoyable. The dockside French colonial-style Boudreau Restaurant is a romantic setting for couples dreaming of fresh lobster. Don't worry, there's plenty of room for your yacht if you arrive at the resort in style.
Sources: Marigotbeachclub.com, Kiwicollection.com

Costa Rica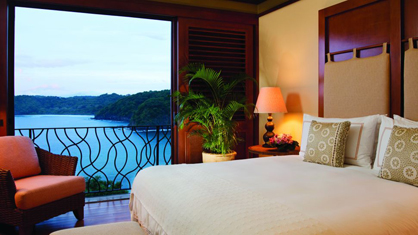 via Kiwi Collection
Make your vacation as exotic as can be by living it up on the "rich coast." Located on a Costa Rican hillside, the Four Seasons Resort at Peninsula Papagayo doesn't have a winter climate in sight. This 145-suite-and-room resort offers various luxurious features including infinity pools; an 18-hole, Arnold Palmer-designed golf course; and a 10,765 square-foot freshwater pool. After spending the day at the two beaches—one for boating and snorkeling, one for relaxing—enjoy a delicious Costa Rican coffee body scrub at the spa.
Sources: Fourseasons.com, Kiwicollection.com

via Kiwi Collection
Experience paradise at the Los Sueños Marriott Ocean and Golf Course. "Sueños," which means dreams in Spanish, is the perfect name for this Costa Rican resort. The tropical sanctuary is set on a 1,100 acre rainforest and offers amazing relaxation accommodations, including the Sibö Rainforest Spa and Retreat and La Iguana Championship Golf Course. Don't miss out on adventures such as hiking and zip line tours in the rainforest to view parrots, macaws, cockatoos and other jungle wildlife.
Sources: Marriott.com, Kiwicollection.com
Colorado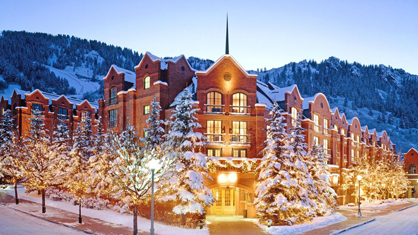 via Kiwi Collection
Treat yourself to this classic American winter escape by lounging in style and hitting the chic slopes of Aspen. At the St. Regis Aspen Resort, you will be in awe of the breathtaking views of the Rocky Mountains from the many guest rooms. The winter months at the St. Regis are perfect for skiing, snowboarding, snowmobiling, ice skating and dogsledding. If you are a winter sport amateur, do not worry, there are lessons for beginners. After enduring your winter workout, settle down at the Remède Spa or walk to the locale's exclusive shops, restaurants and other entertainment.
Sources: Stregis.com, Kiwicollection.com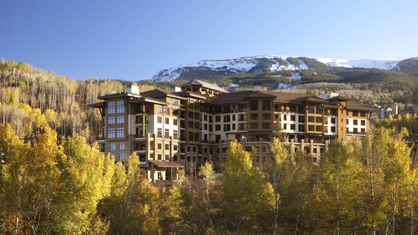 via Kiwi Collection
The ultimate winter sport haven, the Viceroy Snowmass is nestled at the base of one of the world's finest ski slopes. Viceroy is seven miles from downtown Aspen, which allows you loads of one-on-one time with access to the four mountains: Aspen, Snowmass, Aspen Highlands and Buttermilk. Offering a ski-in/ski-out luxury, this resort caters to groups who like to take part in hard-core skiing, snowboarding, ice skating and sleigh rides. During your downtime, you can experience the Ute Indian-inspired wellness spa or head out to the heart of downtown Aspen.
Sources: Viceroyhotelsandresorts.com, Kiwicollection.com

Sweden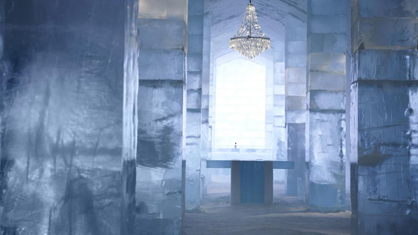 via Kiwi Collection
Experience the ultimate winter holiday while skiing with the Swedes and visiting these chilly yet chic Swedish resorts. Located in Jukkasjärvi, Sweden, the ICEHOTEL is the first and largest hotel in the world built of solid ice blocks and snow. Guests can stay in various Ice and Snow rooms or Art suites that display one-of-a-kind wall ice carvings. During your stay, it is practically a must to take part in dog sledding, snowshoeing and cocktails at the ICEBAR, and if you're lucky, you might get a peek at the Northern Lights.
Sources: Icehotel.com, Kiwicollection.com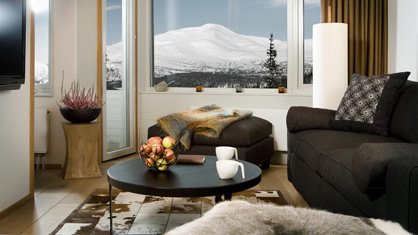 via Kiwi Collection
For a more adventurous yet still romantic ambiance, stay at the Copperhill Mountain Lodge, one of the top luxury resorts in Sweden, with premier views of Mount Fürberget and the Åre landscape. At this stylish lodge, you can take a break and ski the various slopes of the nearby mountains or receive a hot lava rock massage with your significant other. From the Copperhill, you have immediate access to the Åre slope system with more than 100 pistes and 40 ski lifts.
Sources: Copperhill.se, Kiwicollection.com


Tagged in: travel, hotel, winter, resort, bahamas, costa rica, colorado, luxury resort, mexico, destination, sweden,