LUXGiving: Our Favorite Bloggers Share their Thanksgiving Traditions
This Thursday, the holidays officially kick off with Thanksgiving! As we gather around a feast with family and friends, the special holiday is about more than just turkey and pumpkin pie. This festive time of the year honors the idea of giving thanks to the many blessings in our lives and brings us close to loved ones. While we each have our own traditions in celebrating, they are all special nonetheless. Your festivities may include a quick weekend getaway with the family, taking turns to share favorite memories and what you are thankful for, or a night at the movies. In this spirit, we asked some of our favorite blogger friends to share their plans for Thanksgiving and what it means to them. Read on to discover what they will be up to and please share with us what your plans are or what you are most thankful for this year. Happy Thanksgiving!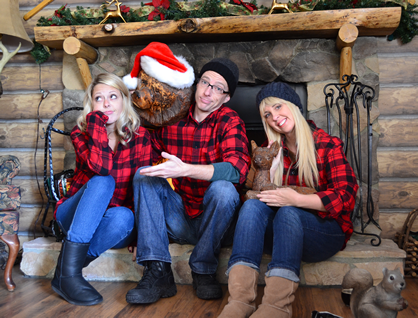 Photo Courtesy of The Written Runway
Ambyr Hanks, The Written Runway
What's your favorite Thanksgiving Tradition?
Every Thanksgiving my parents, siblings and myself head to Palm Desert for a weekend getaway. I love the chaos of too many people cooking in the kitchen, all the delicious foods, awkward matching-outfit sibling photo shoots (yes this happens) and golfing. My sister and I will set up a relay race out in the yard and it's "old people" vs "young people". It's fun to see my parents get so competitive with us kids, but we usually win the race.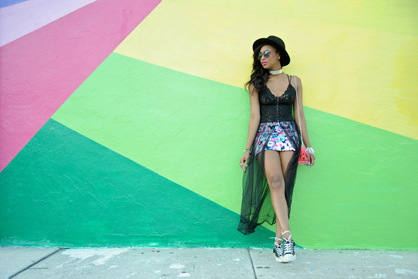 Photo Courtesy of Ria Michelle
What are your plans for this Thanksgiving?
We're making mashed potatoes with gravy (both from scratch) and candied yams, then we're buying our Turkey (from Honeybaked Ham haha), green beans, pie, and cranberry sauce of course. A little time spent in the kitchen but not too much time. We're thinking of doing a Die Hard marathon. I'll also be keeping an eye out for any and all worthy Black Friday sales; though since I've gotten older I've been too intimidated to actually follow through and venture out.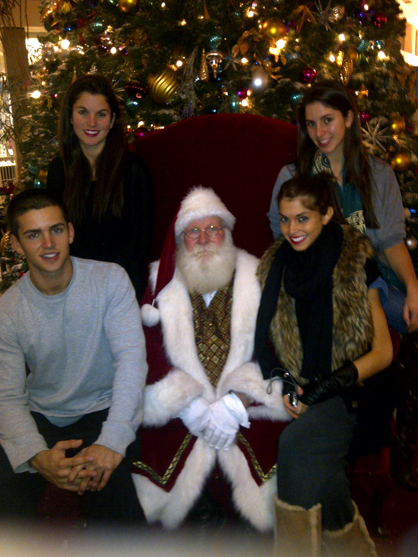 Photo Courtesy of Belles and Rebelles
Megan Averbuch, Belles and Rebelles
What are some of your favorite things to do for Thanksgiving?
Thanksgiving is my absolute FAVORITE holiday! It is the best time to relax and be with the most important people in your life. This year, as I do EVERY year, I am headed to my parent's home for the holiday. It is tradition to gather there. They have hosted Thanksgiving my whole life, this year will be no different. I have a pretty big immediate family, with two sisters and a brother. My extended family that is in the area always joins as well. There is never a dull moment, tt is always a blast! My Grandmother, Aunt, Uncle and cousins, not to mention their little children whom are extremely fun to play with. My Mom and Dad and two dogs will also be present. What is always special is that my parents always open up our home to friends as well. It's great to bring along friends that maybe can't make it home for Thanksgiving, and with our "more the merrier" attitude, they always feel welcome and have as much fun as if they're a part of the family. It is truly a day of the year that I'm thankful for and can reflect upon with the people in my life that I'm most thankful for. Plus...it signifies the coming of December holidays, which are right around the corner...(See photo and stay tuned for my more of my family's holiday traditions, ie. sitting on Santa's lap every year...Yes, EVERY year!) Thanksgiving is the perfect way to kick off the holiday season!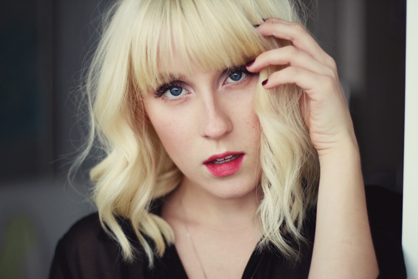 Photo Courtesy of The Fashion Hash
Hannah Richtman, The Fashion Hash
What is your favorite Thanksgiving memory?
My favorite Thanksgiving memory is spending the weekend at my Grandma's house in Madison, Wisconsin. Every year, I'd eat at least three helpings of sweet potatoes, play scrabble, watch movies, fall asleep early and then hit up State Street for Black Friday! Can't wait to go back this year for some quality time in the Midwest.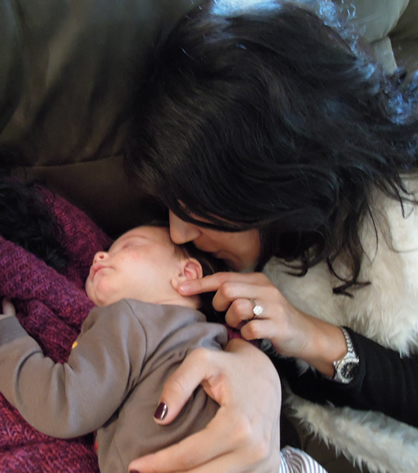 Photo Courtesy of LA Shoe Girl
Nalini Arora, LA Shoe Girl
What is your favorite Thanksgiving memory?
My favorite Thanksgiving memory was last year when my sister's son was born just a month before. He celebrated his first Thanksgiving. It was a very special moment for me to see my sister be a first time mom. It was also the first Thanksgiving where the entire family came to dinner to be together. I am looking forward to our family growing , and creating more holiday memories!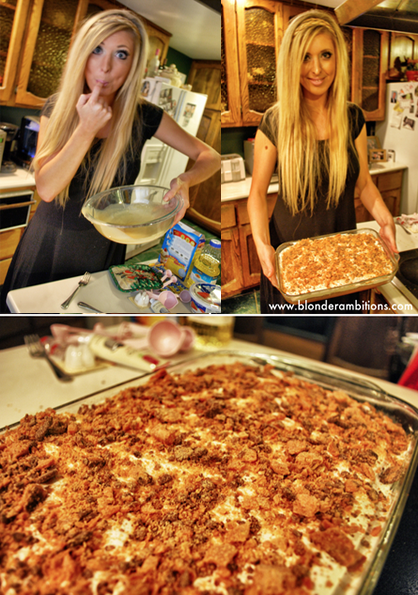 Photo Courtesy of Blonder Ambitions
Kirsten Ely, Blonder Ambitions
What is your favorite Thanksgiving recipe?
My favorite Thanksgiving recipe is highly untraditional, but incredibly delicious . It's called…. drumroll, please… Butterfinger Cake. It's simple and satisfies even the most discerning sweet tooth.
To make: Preheat oven to 350 degrees. Make boxed yellow cake mix per directions and bake in a 9x13 pan. While cake is baking, mix 1 can sweetened condensed milk with 1 jar prepared caramel topping . When the cake comes out, let cool for 3-5 minutes and then poke holes all over the cake with a fork. Pour the condensed milk/caramel topping mixture over the entire cake. Put in the fridge for one hour. Remove from fridge and cover with 1 container of whipped topping and a bunch of crushed Butterfingers. Put back in the fridge and serve when ready.
Click here to read more LadyLUX Thanksgiving posts.
Tagged in: bloggers, blogger interview, blonder ambitions, belles and rebelles, la shoe girl, ria michelle, the written runway, the fashion hash, luxgiving, thanksgiving traditions, thankgiving,