Rent The Lux Life with LuxTNT.com
Ever dreamt of carrying this season's "it" bag, but the steep price tag made it truly a dream, and nothing more? LuxTNT.com is the answer to every fashionista's fantasy, with deliciously perfect designer handbags available for daily rental fees that are just a fraction of the cost of the actual bag.
Some handbags are more pricey than others to rent, but it's all dependent upon the retail value of the actual bag. The Chanel No. 5 Perfume Bottle evening bag is $1,520 HKD (Hong Kong dollars) per day to rent (which is $196 US dollars), but the retail price is $77,000 HKD ($9,922 US) if you were to buy the bag outright. And since the bag is sold out in stores, and has been seen on the arms of Rihanna, Alexa Chung and Miroslava Duma, it's definitely worth the splurge. A more affordable rental is the Alexander McQueen avant-garde black patent leather saddle bag, at $96 HKD ($12 US) per day. The retail price on this purse is $10,100 HKD ($1,301 US).
LadyLUX talked to co-founder Tim Kau to find out more about this new website, which currently focuses on the Hong Kong market, but has plans to expand internationally. Here's hoping it comes to the US soon.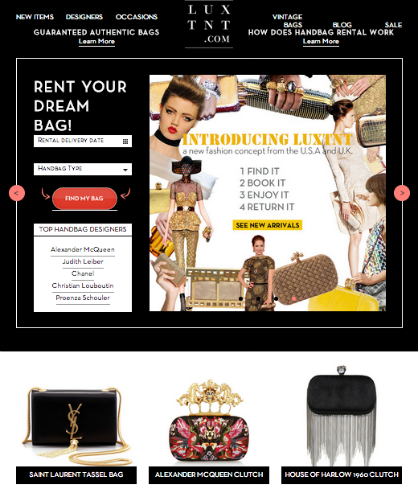 LadyLUX: When did LuxTNT.com begin, and why?
Tim Kau: LuxTNT.com is the result of my dream to share my love of fashion with my friends and now all of the Hong Kong fashionistas. Since designer handbags can be too expensive for most people, I wanted to make fashion accessible to everyone, not just the rich and famous. Also, for those who want to try new styles often, with LuxTNT.com you can now try many different handbags - for a fraction of the price. The service launched mid-December 2013 and our customer base has been growing every month.
LL: How many handbags do you have in stock for people to borrow?
TK: We have hundreds of handbags in a variety of styles and on average, new bags arrive at our showroom every week. We know our fashionable customer needs to update her look so we update ours as often as we can.
LL: How long do most people keep the handbag they borrow?
TK: We offer three rental periods for different occasions. We have our event special option, which runs three days, the perfect length for a special night out. Then we have our weekly and monthly rental options for those who want to try out a handbag for a longer period.
LL: How much does a typical handbag cost to borrow?
TK: Each handbag is offered at a significant discount as LuxTNT's aim is for women accessorize to their heart's content without worrying about the price tag. Take, for example, Saint Laurent Classic Logo Tassel which retails in Hong Kong for almost $15,000 HKD ($1,933 US). Using LuxTNT.com, someone can borrow this beautiful piece for only $279 HKD ($36 US) per night.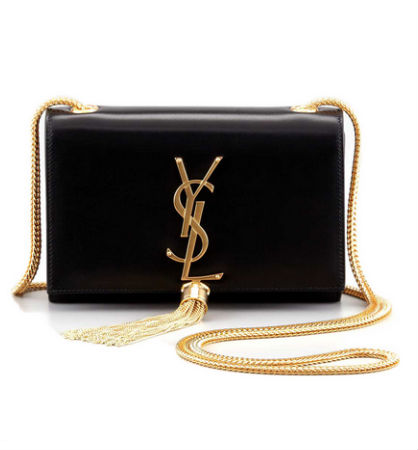 LL: Do people worry about the condition of the handbags they will receive?
TK: For LuxTNT, our first and foremost concern is the customer experience so of course, we worry more about the condition of our bags than our customers probably do! Everytime a bag is returned to us, it under goes an eight-step cleaning and refurbishment process, and is inspected thoroughly by in-house experts. Once we deem a handbag is too noticeably used and we ourselves wouldn't be happy to use that bag, we no longer let it out.
LL: How do you market your website?
TK: In just over two months of operations, we've been used by many top stylists and fashion bloggers in Hong Kong, not to mention appeared in various major newspapers. All this has been done without a large PR or marketing budget. We find that word of mouth has been amazing for us, with a growing, loyal customer base. Most fashionistas in Hong Kong are excited to try the service when they hear about it.
LL: What are the future plans for LuxTNT?
TK: We are dreaming big and hope to become HK's one stop destination for a fashionable night out. We plan to offer more product lines other handbags and we also plan to open a second office in Shanghai to serve the mainland market.
LL: Why do people want to borrow, rather than buy?
TK: We believe borrowing and buying are for different occasions. No one likes to spend $15,000 HKD ($1,933 US) to buy a handbag that sits in one's closet most of the year round. If you're only using an accessory for a special event or want to try it, then why not try it out (as well as save lots of money)? Many girls have purchased an item and then returned it the next day. We want to bring this behavior out of the shadows and more mainstream.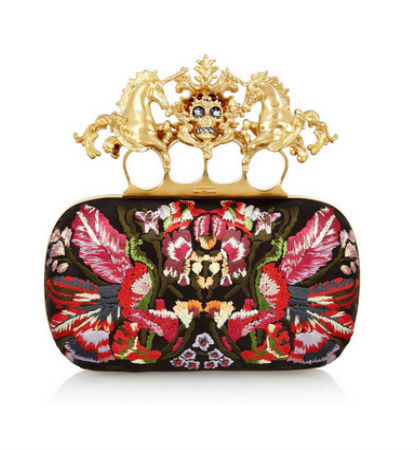 LL: Do you sell the handbags, if someone finds one that they particularly love and they don't want to send back?
TK: We've been asked this a lot. We don't offer this feature yet, but if enough of our customers are clamoring for this feature, we will definitely listen.
LL: How long does it take for a handbag to reach the borrower?
TK: We offer same-day free of charge delivery to all of Hong Kong.
LL: Are the handbags available everywhere, or just in certain cities?
TK: Right now we are purely based in Hong Kong, however, we are quickly expanding and hope to offer international capabilities this year.
LL: What is your most expensive handbag?
TK: Right now, we carry the Chanel "No. 5" Perfume Bottle which retails at $77,000 HKD ($9,922 US).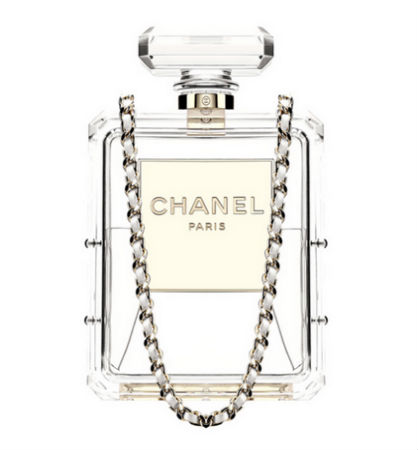 LL: Which handbags are the most popular right now?
TK: We are seeing a lot of demand for all sorts of evening bags, from Alexander McQueen clutches to our vintage Judith Leiber collection. February was a big holiday season in Asia with lots of parties and dinners to attend.
LL: What is the single most-popular handbag of all time for your website?
TK: Our most popular bag has to be the Chanel "No. 5" Perfume Bottle
LL: What do you find women renting the bags for the most often? Casual use, or special events?
TK: Most women who borrow from us have a special event to go to, whether a fashion show, cocktail party or wedding. In their feedback to us, most rave how wonderful the event was to them, and we hope it was due, in part, to how fabulously they dressed.
LL: Do you give back to the community in any way?
TK: Now that the madness of our launch is over, we are looking at the best ways to give back to the community in a fun and fashionable way. One project that is underway is that LuxTNT will partner with some celebrity friends who might 'rent out their closet' with the proceeds given to charity, so that LuxTNT customers can literally borrow the accessories from their favorite celebrity.
See More at LuxTNT.com
Tagged in: lux exclusives, fashion, handbags, purse, clutches,