LUX City Spotlight: Madrid
The singular city of Madrid is calling all travelers for the trip of a lifetime! Beating in the heart of Spain, Madrid is filled with so much cultural and artistic heritage that any guest of this city will be lucky to experience all that it has to offer. Here are the top places to stay, dine and visit while vacationing in this capital. ¡Bienvenidos a Madrid!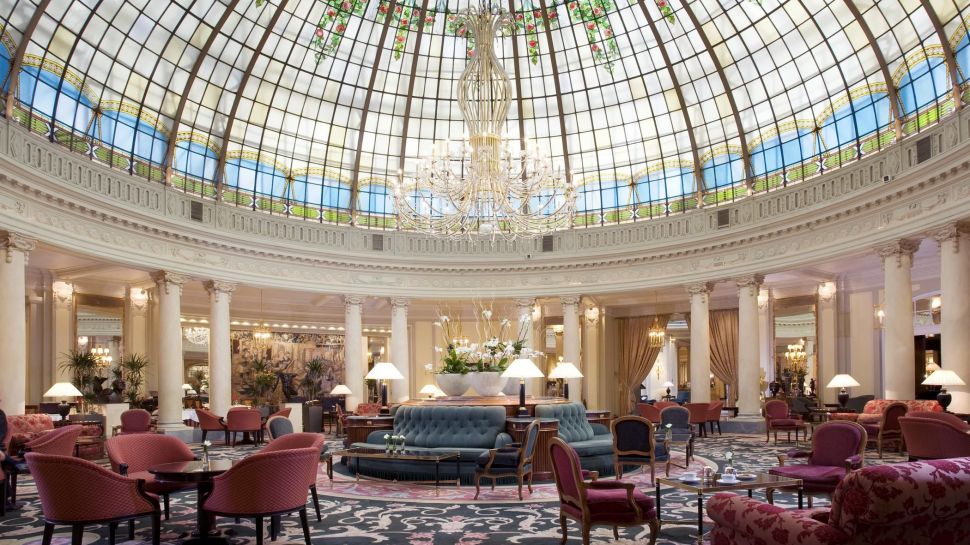 Photo courtesy of Kiwi Collection
Several Madrid hotels achieve a grand, stately ambiance created by star class service, artsy exterior and interior design, and luxe amenities. The Westin Palace Madrid measures up to this high standard with its regal design featuring a masterpiece of a stained-glass dome atop the hotel. Originally commissioned by the Spanish king Alfonso XIII in 1912, the hotel has been designed and restored for those with a liking for the high life. Guests will feel like royalty while staying here, drinking wine at the Palace Bar and being in the center of this gorgeous capital city offering a vibrant nightlife.
For another lavish hotel option, the AC Palacio de Retiro can be a retreat for hotel guests who enjoy a classic sanctuary adorned with fun and modern touches. Featuring pop-art accents around the guest rooms and the entire boutique hotel, this early twentieth-century designed building is complemented by the intricate iron banisters, black marbled columns and white marble floors. Guests will enjoy their stay even more because of its close proximity to many well-known tourist destinations.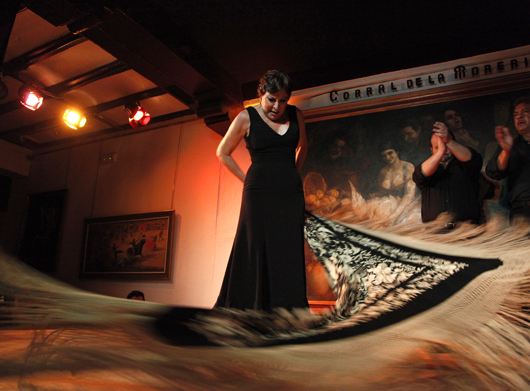 Photo courtesy of El Corral de la Moreria
Gourmet restaurants in Madrid are filled with delicious tapas, iconic cultural dishes and the freshest of seafood. Experience a romantic dinner with flamenco dancing at El Corral de la Morería situated next to the Royal Palace. As one of Madrid's most emblematic venues, dinner guests can enjoy a stunning show while eating a magnificent dinner of true Spanish and Andalucían cuisine and tapas including paella, shellfish, gazpacho and of course, a few glasses of red wine.
While shopping in the best area of Madrid with top designer stores like Gucci, Dior, Versace and Cartier, guests can take a break by trying the Mediterranean restaurant El Invernadero set right in the area. Dinner guests will begin their meals with hors d'oeuvres like Iberian cured ham, smoked fish and a mixture of salads. Their meal develops into main courses of grilled lamb chops, sirloin steak and a variety of fish dishes. Mouth-watering desserts will top off the meal with home-made apple tarts and an assortment of cakes and ice creams.
Photo courtesy of Destination 360
While traveling throughout Madrid, tourists will not fail to appreciate the sites in this passionate, buzzing city. There are almost two-dozen world famous modern art and Renaissance museums holding works from the great masters including Velasquez, Goya, El Greco, Bosch, Titian and Botticelli. The three most-visited museums are El Museo del Prado, the Reina Sofia and the Thyssen Bornemisza, where travelers will be amazed at how elaborate and intricate the artwork, sculptures and designs are in person.
Don't miss out on seeing a real bull fight at the most famous bullring in the world, Las Ventas.
Tagged in: guides, lux travel, luxury travel, travel guide, spain, city guide, city spotlight, lux city guide, el museo del prado, madrid, the westin palace madrid,