Maxfowles debuts with stunning 'Femme Winter 2012' collection
Sophisticated and utterly sleek, the new ready-to-wear brand Maxfowles is making Winter 2012 look intriguing enough to skip a few sunny seasons. The creative brains behind the new collection is the chic husband-and-wife-team Max and Parisa Fowles. While they have entirely different backgrounds, their enthusiasm for design and fashion has brought them together in more ways than one.
London native Max discovered an interest in design thanks to his unique global upbringing divided between Europe and South Africa. He credits his glamorous mother with guiding him to develop a unique and refined personal aesthetic. Max completed a degree in international business and spent his early career exercising his entrepreneurial vision while also developing an interest in architecture.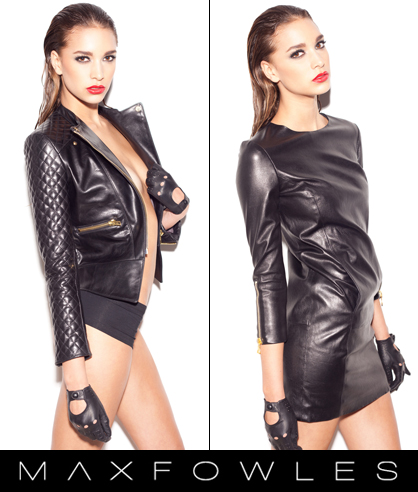 LadyLUX via Maxfowles
Nearly 1200 miles from London, Parisa was born and raised in Stockholm and, like Max, was greatly influenced by her fashionable mother. Embracing style at a young age, she would re-construct her mother's garments into her own creations. Parisa went off to study dentistry at the Karolinska Institute in Stockholm, but to satisfy her craving for fashion, she also worked in retail and positioned herself as a true influencer amongst her peers. Realizing her dream, she left dentistry and went to London to pursue a career in the iconic city and, it turns out, to meet her future husband.
Together, the couple combined their ambitions and artistic talents to launch Maxfowles. The collection embodies Max's visual approach to clean architectural contours and attention to detail as well as their devotion to luxurious style and timeless pieces.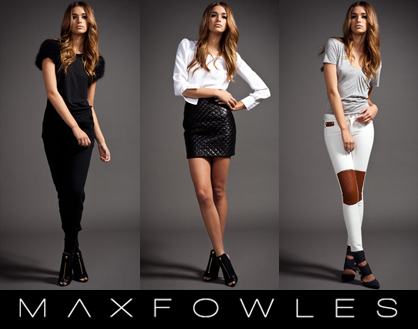 LadyLUX via Maxfowles
"The brand is centralized around quality in fabric, cut and fit, which are the essential components to Maxfowles," Max shared.
With a sneak peek at the debut 'Femme Winter 2012' assortment that retails between $240 and $2,530, it's already everything the design duo promise. Commanding the elegance of the modern woman with creativity, structure and sophistication, the collection is exceptionally fresh in its edgy tailored dresses, crisp v-neck blouses, leather outerwear, skirts and patched denim jeans.
"Winter 2012 was inspired by the international woman and defining a global lifestyle. We were drawn to the beauty of creating 'forever' pieces, something that will be present in a woman's closet for years to come," Max explained.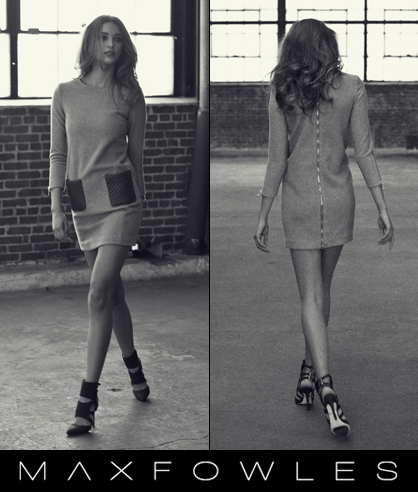 LadyLUX via Maxfowles
Forever pieces indeed, as the lavish fabrics include beautiful cashmeres, delicate silks and the brand's signature diamond stitch leather. Maxfowles enables an effortlessly sensual look with flawless craftsmanship and detailing to illustrate understated luxury.
Please click here to visit Maxfowles.
Tagged in: apparel, launch, ready-to-wear, preview, contemporary, maxfowles, parisa fowles, max fowles, winter 2012,