meSheeky's yoga-inspired active wear gets vibrant for Spring
meSheeky began with the concept that active wear could be instantly and effortlessly stylish. As the internationally acclaimed yoga teacher Sarah Tomson Beyer traveled around the world teaching the progressive approach of Flowmotion yoga, the idea of going from studio to street in yoga clothes dawned on her. But she didn't envision any old yoga clothes. She began developing fashionable styles that celebrate the body and focus not only on function, but also on a flattering fit, even fixing a body curve or two.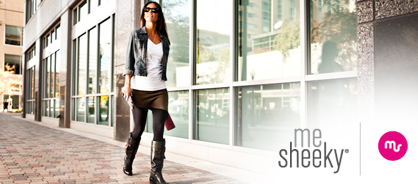 LadyLUX via meSheeky
Debuting in the Fall of 2009, meSheeky is a lifestyle brand with ethical standards that combines quality, modern fits, fresh styling and a borderline obsessive attention to detail. As Beyer's practice serves the modern-day yogi and encourages creative, out-of-the-box expression, the same mentality guides the design process. Directing the style and quality of each piece, Beyer has created a feminine line of yoga-inspired fitness wear that includes pants, skirts and tops destined to become daily favorites in any wardrobe.
"Active wear is definitely becoming more widely accepted as wardrobe for every aspect of life: at the gym, at work and while traveling. And for women, having a transitional item that they feel confident and comfortable in both in and out of the studio makes their life a little bit easier because between work, families and social lives, we are all busy these days!" Beyer said of meSheeky.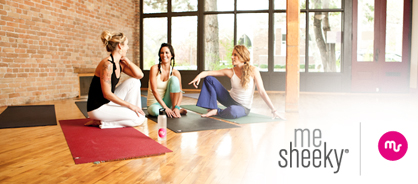 LadyLUX via meSheeky
With mix-and-match pieces, the Spring collection is bursting with vivid colors. MeSheeky presents a range of staple signature pieces, including the Trixie pant and Odette Capri, that are available in seven exciting shades. In a flirtier tone, five different skirt silhouettes offer the right balance of coverage and comfort. Each style comes with a wide waistband that flatters the hips and elongates the legs, and has simple details of ruching and ties. And to complete the collection, easy, classic tops in camisole and halter options are available in punchy shades or neutral tones, making it easy to pair with meSheeky pants and skirts or your own jeans.
"As more and more people wear active wear as everyday wear, it becomes more stylish and attractive," Beyer shared.
Please click here to see more of meSheeky.
Tagged in: spring 2012, apparel, active wear, yoga attire, sarah tomson beyer, mesheeky,