Milan Fashion Week 2013: Gucci, Fendi & Alberta Ferretti
If there's any fashion week that exudes sexy luxury, it's Milan Fashion Week. With classic, high-end brands including Gucci, Prada, Versace and Fendi, this is undoubtedly Italy's — and quite possibly the world's — premier fashion showcase. The week started with a bang, as Gucci opened with a dark and smoldering collection, setting the bar high for other designers, and one by one, collections including Fendi, Alberta Ferretti and more strutted up and down the runways, giving Gucci some serious competition. Already, Milan is showing the world what luxury fashion is really all about.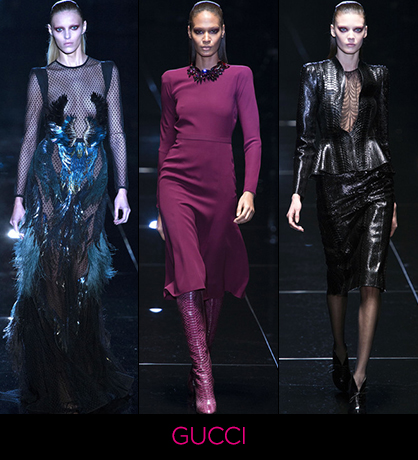 The fall and winter 2013 Gucci collection is one that can only be described as dark, smoldering and sexy, calling to mind, "femme fatale." The collection was inspired by fetishes and as Giannini said "The Gucci woman seduces with her dangerous femininity." From shiny, python pieces to high slits and hour glass exaggerating skirts and dresses, there's no doubt that Frida Giannini wanted to explore the notion that power is sexy.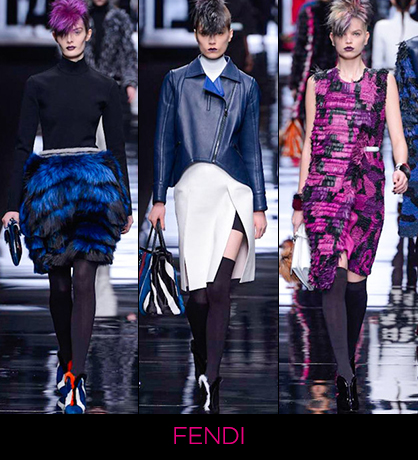 As Karl Lagerfield said, "Fur is in the air," and Fendi definitely caught a whiff. The fall and winter 2013 collection is filled with fur in every style imaginable. It was dyed in colors, it was patchworked like camouflage, shaved, tiered, striped and even 3D embroidered, making clear that this season the company was going back to its fur house roots. Whether or no you believe in wearing controversial animal skin, the manipulation of it by Fendi was marvel-worthy. Underneath the animal skins, Fendi produced a mostly dark collection with zings of bright colors.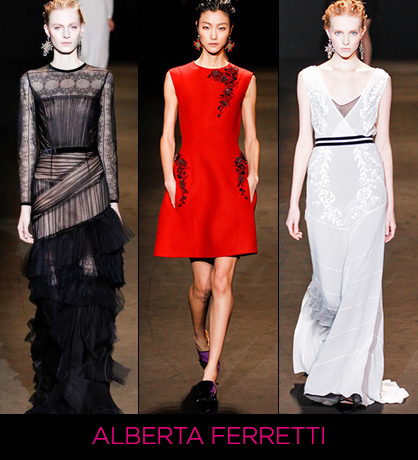 On the opposite spectrum of Gucci, the Alberta Ferretti collection was romantic, soft and whimsical. Though the show started off in a series of black and white pieces, it was anything but basic, as fabrics were still enhanced with embroideries, ruffles and all things Ferretti-esque. Half way through the show, the fall winter 2013 collection took a turn, playing with bright colors but maintaining a very ladylike romance.
Tagged in: fashion, fashion week, gucci, runway, fendi, milan, milan fashion week, alberta ferretti, alberto ferreti,