MINKPINK's New Holiday 2012 Collection in Urban Outfitters
The holiday season is right around the corner and every fashion savant knows it's time to up her fashion game. Right in time for holiday parties and family gatherings, MINKPINK is launching their holiday collection at Urban Outfitters filled with pieces to create that perfect festive yet fashionable look.
"There's a lot more showy pieces in the collection," said Karly Shoemaker, U.S. marketing manager. She added, "You'll see a lot of metallic, a lot of bright pieces mixed with leathers, pants, skirts, bralettes, corsets—just the perfect holiday outfit."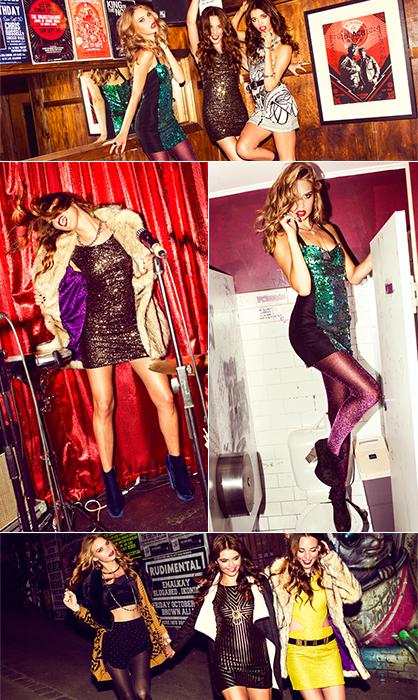 The collection is rock and roll meets downtown chic and includes products that can be worn in a variety of ways and styles. "The MINKPINK girl is genuine; she likes to have a good time; she doesn't try being anything she's not," said Shoemaker. She added, "It fits every girl and every girl can style it out in her own way. That's what MINKPINK is all about — buying a product that works back into your own wardrobe—and that's what I think makes our brand different that anybody else."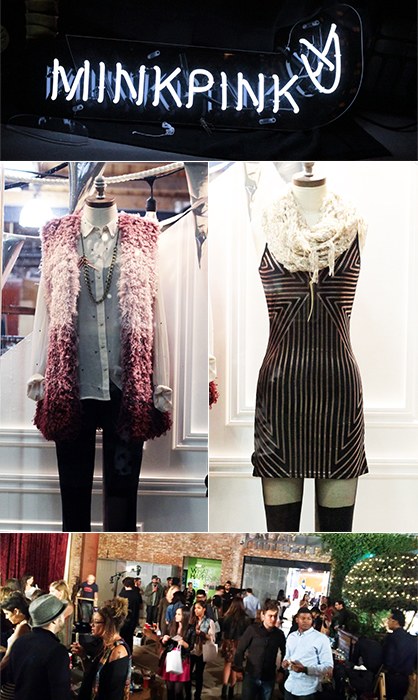 To celebrate the launch of their new collection, available at Urban Outfitters, as well as their exclusive holiday campaign, MINKPINK recently threw a celebration at LA hot spot, Space 15 Twenty. The event, which was hosted by Gillian Zinser of 90210, included tarot card readings, a faux tattoo booth and a photo booth in addition to food, drinks and music by Amy Phamous, Wendy City and Andie Verbance. "We are celebrating our exclusive campaign launch with Urban Outfitters. We're here to raise awareness, have a good time and celebrate fashion," explained Shoemaker.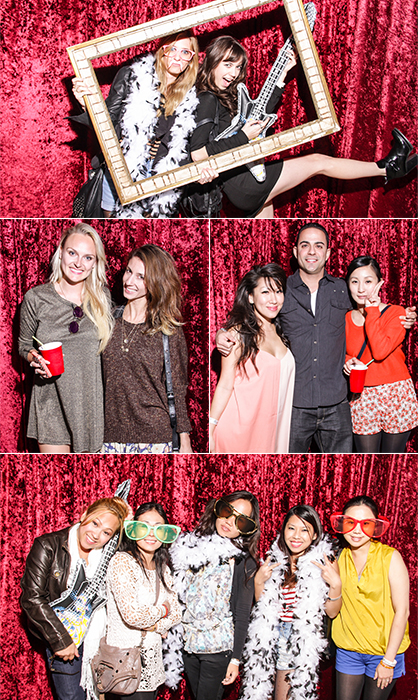 With its variety of fabrics, textures, prints and colors, MINKPINK provides a holiday of glitz and glamour.
Tagged in: holiday 2012, los ángeles, los angeles, minkpink, urban outfitters, holiday 2012 collection, space 15 twenty, gillian zinser,