LUX City Spotlight: New Delhi
If travelers are searching for an exotic location rich with history, culture and beautiful settings, then New Delhi should be a top contender. A whirlwind of overwhelming sights, sounds and smells, this jewel of India can be a retreat filled with bustling and peaceful moments waiting to be created. Here are the top choices for Indian hotels, restaurants and attractions when touring the enchanting city of New Delhi.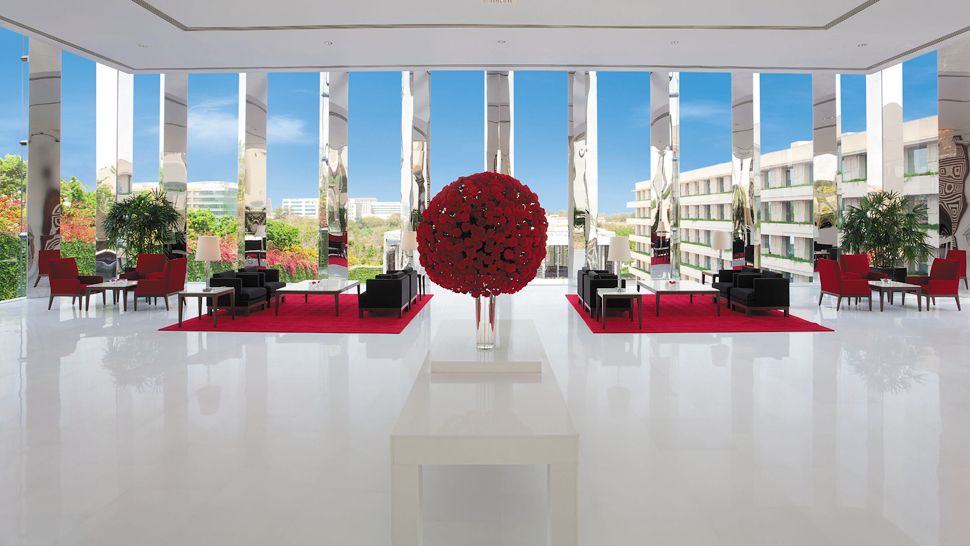 via Kiwi Collection
Known for its ornate palaces, New Delhi is home to some gorgeous and modern hotels that need to be experienced. The Oberoi, Gurgaon within the New Delhi Capital region has a resort-like ambiance and the iconic wow-factor of Indian design. Guests will experience India's big personality when they take a dip in the swimming pool that is larger than Olympic-sized and taste the Indian coastal cuisine in the hotel restaurant.
Guests can experience true Indian hospitality and design at the Leela Palace New Delhi. This lavish 260-room business hotel offers guests a tranquil location whether they have come to New Delhi for business or recreation. This beacon attracts highly ranked professionals from business CEOs to Presidents because of the grand scale of the décor featuring an iconic Grand Ballroom with sparkling mirrors and chandeliers. Guests can also indulge at the ESPA spa with Ayurvedic massage and body treatments and the Library Bar with high-end cocktails and champagne.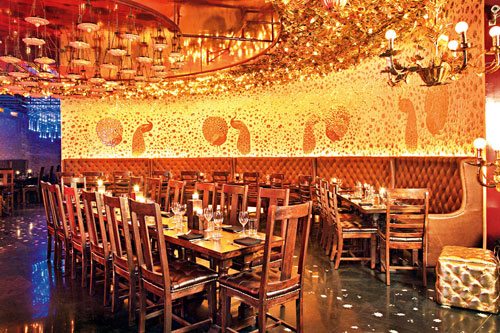 via Destination360.com
For a true taste of Indian cuisine in a lavish setting, tourists should dine at Bukhara and Veda in New Delhi. Known for its rustic and romantic atmosphere, Bukhara has been considered the "Best Indian Restaurant in the world." It is known for its unforgettable Burrah and Murgh kababs, large portions of naan bread and Dal Bukhara lentils. For tourists that like to experience fine dining in a luxurious setting, Veda is the right restaurant. Veda will grab guests' attention with the deep red velvet curtains and sparkling gold accents of the candles, mirrors, chandeliers and the embellished glasswork dome. With a menu blending traditional and contemporary Indian cuisine, it boasts a lamb leg specialty and a long list of tasty wines.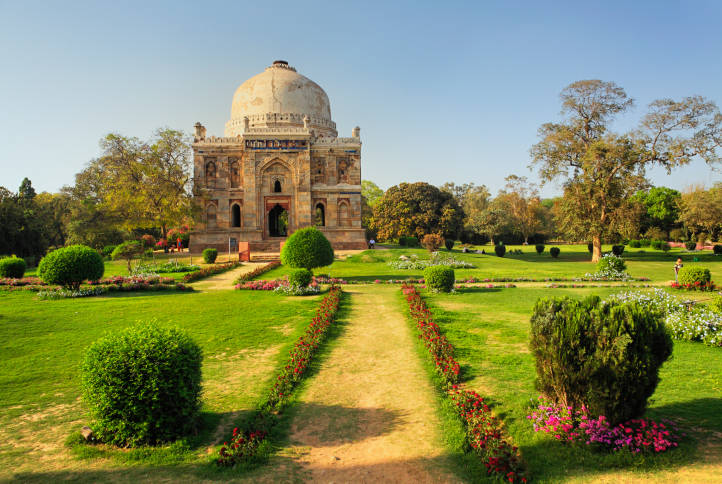 via Destination360.com
New Delhi-bound travelers have not experienced India without visiting its many striking spots and learning the history of the country. It is possible to explore different periods of history in the same day. The most beautiful and historical sites of New Delhi have to be the many palaces, temples and ruins around the city. The Orchha Palace, Thirumalai Palace, Tripura Palace and Vijay Vilas Palace are all stunning structures that proclaim their regal status. Each breathtaking in its own way, other must-see places include the peaceful and quiet Lodhi Gardens where visitors can practice yoga. If there is more time experience one of the seven wonders of the worlds, the Taj Mahal, this architectural marvel is the ultimate getaway from New Delhi, just a few hours away by Metro.
Travelers also cannot miss out on shopping at some of the New Delhi bazaars and marketplaces for vibrantly colored handmade textiles, carpets and quilts that never cease to amaze buyers.
Tagged in: guides, lux travel, luxury travel, travel guide, city guide, city spotlight, india, lux city spotlight, new delhi,