LUX Travel: Hot Spots to Celebrate New Year's Eve 2013
No matter where you are spending your New Year's Eve, fill your night with family, friends, fun and most definitely fireworks! Here are six lively cities that throw some dynamic New Year's Eve parties. These cities' celebrations will not cease to amaze you and of course, include confetti, balloons, champagne and kisses upon kisses as the clock strikes midnight! Cheers to 2013 and the cities that bring the anticipation of the new year to life!
New York City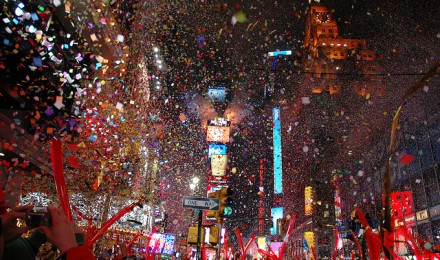 via Timeout.com
For the 108th annual New Year's celebration in Times Square, New York's party scene continues to age gracefully and become more famous every year. December 31 marks the day that Times Square will be filled with over one million people waiting for the lights to dazzle as the ball drops from the One Times Square flagpole.
Over one billion viewers all over the world will watch the New Year's Eve fun in the comfort of their own home when they tune in for various television network celebrations. This year's live performances on ABC's "New Year's Rockin' Eve" will come from headliners Taylor Swift, Carly Rae Jepson, Psy and Neon Trees.
Niagara Falls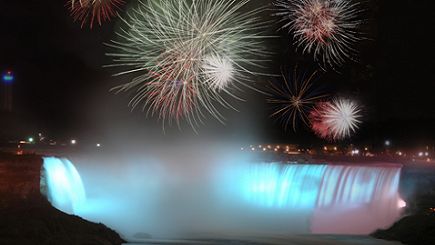 via Tours4Fun.com
An unlikely place for an awesome firework performance is that of Niagara Falls. Surely Canada's biggest and best night of the year, this New Year's Eve celebration at Niagara Falls will showcase two different firework shows. Utilizing 2,000 pounds of fireworks launched from the Skylon Tower down in the Niagara Gorge and directly above the falls, this year's displays will be bigger than ever!
A highly anticipated celebration show held at Queen Victoria Park overlooking the falls contains a thrilling roster of musical talent with the Electro-pop trio Dragonette, rock group Hedley and the Canadian-born chart-topper, Nelly Furtado singing to keep the crowd dancing until midnight.
Washington D.C.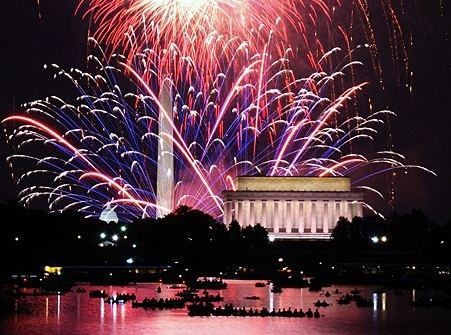 via Myworldwebcams.com
Washington D.C. is a location to celebrate New Year's Eve in a more sophisticated manner. D.C. natives and tourists alike will enjoy counting down to midnight on a dinner cruise with onboard entertainment floating down the Potomac River, listening to cool jazz music at the Kennedy with your hubby or taking part in some political partying when celebrating the New Year in the areas surrounding American monuments.
Rio de Janeiro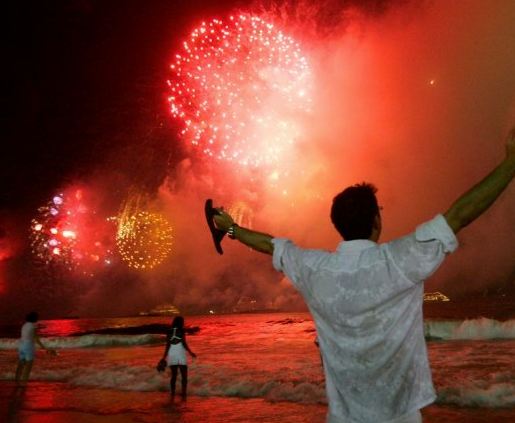 via Jetsetlife.tv
Attracting an astounding two million people each year to ring in the New Year, the pulsating city of Rio de Janeiro will always be a top contender for a New Year's Eve destination. This celebration does not take place without Brazilians or tourists wearing all white and claiming their spot by the beach to wait for midnight. Rio's New Year's Eve celebrations are quite traditional, consisting of floating candles in honor of the Water Goddess, Lemanjá, dancing the samba a few times and watching a splendid fireworks display on the Copacabana Beach.
Dubai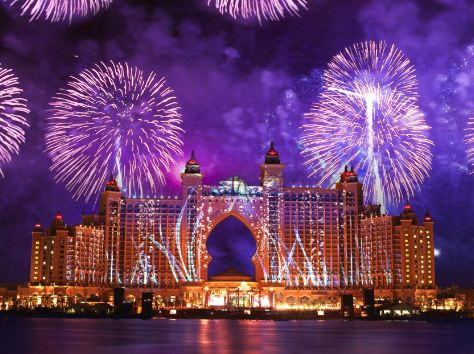 via DubaiTourism.com
The international, exotic and warm location of Dubai has made the list of breathtaking locations that feature great firework displays on New Year's Eve. Adding to the twinkling fireworks is the country's popular Sandance festival held and hosted at the Palm Resort. Featuring dancing and performances from some of music's top acts, attendees will enjoy the performances of Ellie Goulding, Rita Ora and tracks spun by disc jockeys Roger Sanchez and Paul Van Dyk into the wee hours of the night.
Hong Kong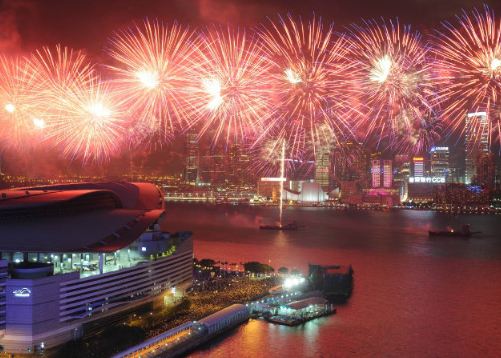 via HKTB.com
Who says that Asia doesn't make the cut for New Year's Eve hot spots? On December 31, fireworks will light up Hong Kong's Victoria Harbour. This year, the city will see a journey of fireworks across town as they start at sea and then move along Victoria Harbour to end at the Hong Kong Convention and Exhibition Centre in Wan Chai.
Sydney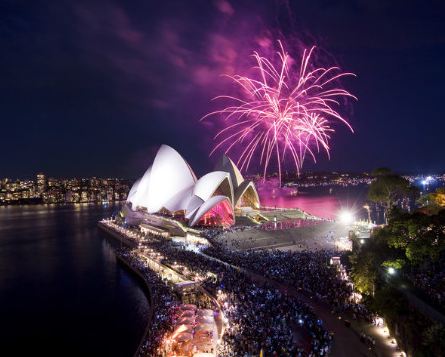 via NSW.gov.au
The Australians know how to throw a party down under and New Year's Eve is no exception. Offering a world-renowned firework show from the Sydney Opera House, the spectacular light show will amaze viewers with the different colors and shapes. A new pyrotechnic effect will be unveiled during the firework show for an extra dose of oomph!
Tagged in: lux travel, new york city, luxury travel, new years eve, rio de janeiro, 2013, hot spots, washington dc,