NYFW Fall and Winter 2013 Trends Recap
This year, New York Fashion Week took lux to a whole new level. From seasoned designers to up-and-coming design stars, the runways showed a clear consensus that this fall and winter will be a season for the fashion savvy to truly shine. Fashion enthusiasts will mix-and-match different textures and materials and use their imaginations to find the right cold weather look. Though there will be a variety styles circling the fashion world, the color scheme will stay fairly dark. From leather to fur and from bomber jackets and capes, if this New York Fashion Week taught us anything, it's that the upcoming fall and winter season is going to be a fashion treat.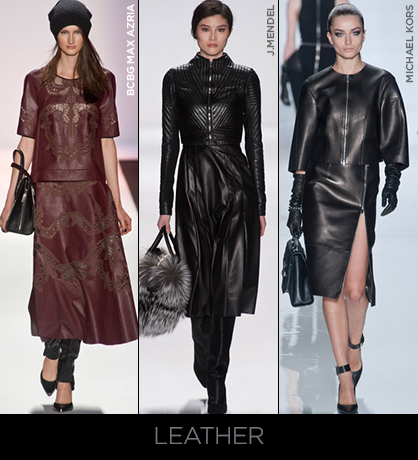 Almost every designer that showed during NYFW worked leather in their collection. Some designers played it safe and used the material sparingly, though other designers including J. Mendel made entire garments out of the ultra lux material. Leather is without a doubt one of the biggest trends in the season.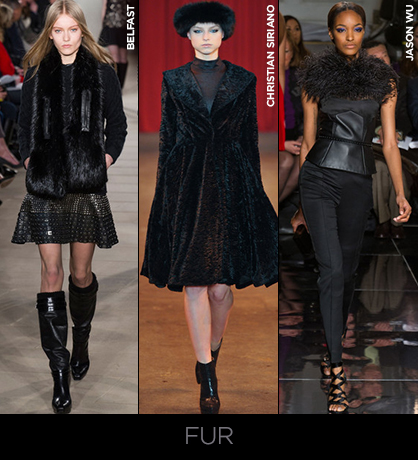 Once a rarity on the runways, fur is now being used as plentiful as leather this fall and winter. While expected to be seen used as jackets and stoles, designers have stepped it up a notch using the posh fabric for vests, turtlenecks, skirts, accessories and even dresses.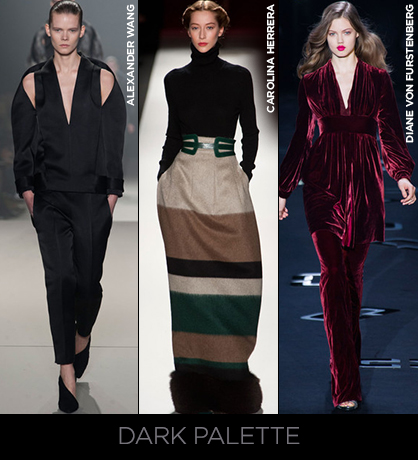 With so much variety in materials and textures throughout the catwalks, the general consensus among designers was to maintain a dark palate. Even the queen of prints and bright colors, Diane Von Furstenberg leaned toward the dark side. Black is back and better than ever. However, burgundy, gray, navy, and dark greens were also spotted making a presence on the catwalks.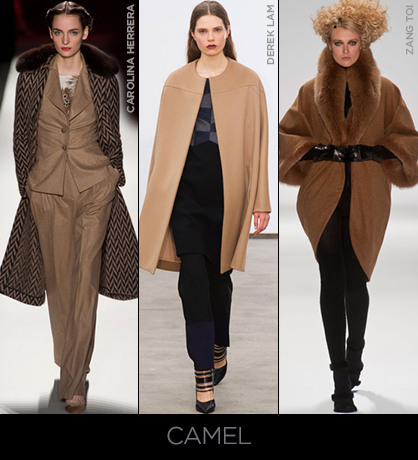 Camel was an unexpected surprise this year on the runways of NYFW, but a great way to perk up a dark closet. Making appearances primarily by way of coat, this color is a great must-have staple to add to every collection.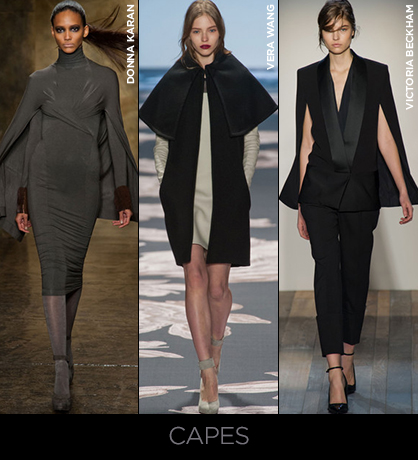 Creating a refreshing update to outerwear, capes are making an appearance during the upcoming cold weather season. Designers from Victoria Beckham to Derek Lam opted to include this fun twist into their collections.
Read more NYFW
Tagged in: leather, nyfw, black, fur, nyfw 2013, capes, camel, dark,