NYFW: J. Crew Ready to Wear S/S 14
J.Crew's S/S 14 collection is reinventing the modern woman. This woman, who lunches at the country club, is now headed on vacation to the Greek Isles. She's exploring the countryside in her casual, romantic style. She radiates luxury, while channeling her inner sporty side.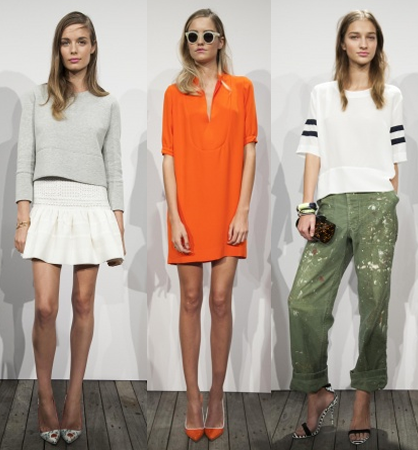 J.Crew chose a typically masculine color palette with army greens, deep blues and oranges, yet turned up the heat. Each color popped beautifully off snowy whites. Flirty tennis skirts and relaxed trousers complimented simple, cropped jersey tops. An electric tangerine t-shirt dress fell effortlessly against the body. They've created the perfect mix of casual glamour.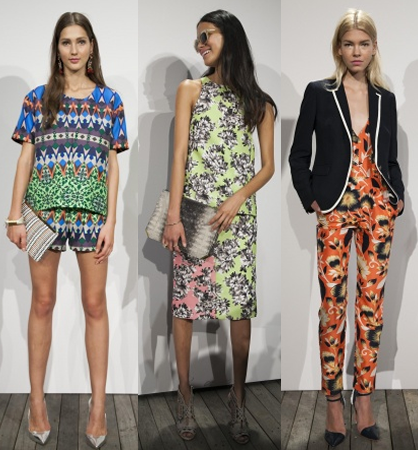 Adding to the rich colors, all-over prints jumped off the wooden runway. Geometric and floral prints were bold in color, but soft on the eyes. Hemlines varied from short to ankle revealing. Each look was cut straight and clean against the body creating simple silhouettes for entrancing prints.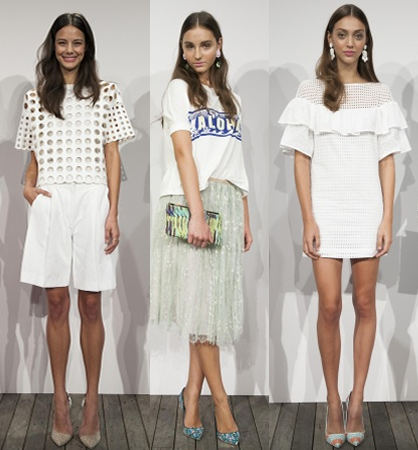 Textures are key for your S/S 14 wardrobe. J.Crew took on the lace and perforated trends. From micro-perforation to over-sized hole punched ensembles, the look was sleek. The subtle exposure of the shoulders created a unique touch of sex appeal. J.Crew paired sporty t-shirts with just below-the-knee lace skirts. Casual romance is the J.Crew style for spring.
Just a few more days under the tents of New York Fashion Week. We can't wait to bring you the full trend recaps from beauty to accessories to fabrics. Stay tuned.
Read a Q & A with J. Crew's Mickey Drexler
Read More NYFW
Tagged in: spring 2014, ss 14, nyfw, fashion week, j. crew,