Oscar Trends: Making Waves
An Oscar trend was "up in the air"… That is, until the film's female star, Vera Farmiga, hit the catwalk. From soft frilly layers to structured pleats, the ruffle was the style of the night.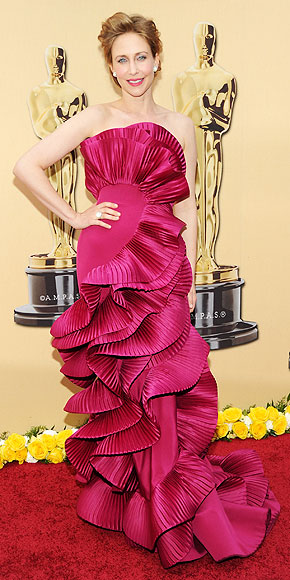 Vera Farmiga
George Clooney's co-pilot, this star doesn't need to worry if she misses her flight. Simply extend the pleats of her Marchesa gown and Farmiga would have her own set of wings!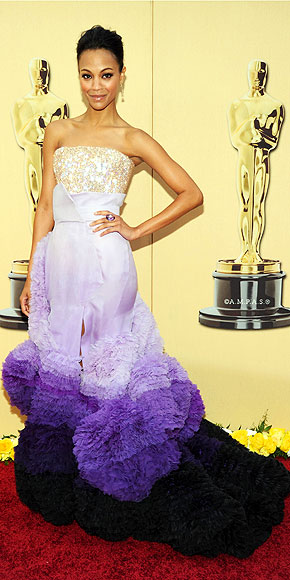 Zoe Saldana
The "Avatar" star was a different shade of blue at the Academy Awards. However, her purple Givenchy Haute Couture dress definitely combined two worlds. A sparkling tight bodice with an unusually vibrant dress, it's hard to say if it was worth the fashion risk…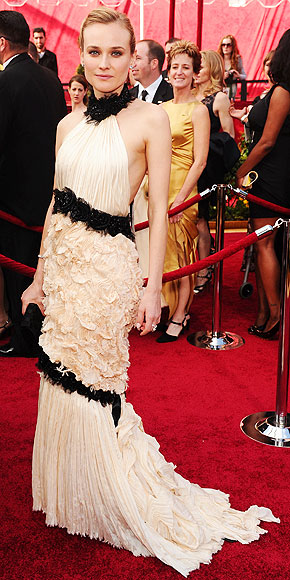 Diane Kruger
When she's not changing Germany's history on the silver screen, the heroine hits the red carpet looking hot. Her nude-colored frock kept the European starlet fresh the whole night.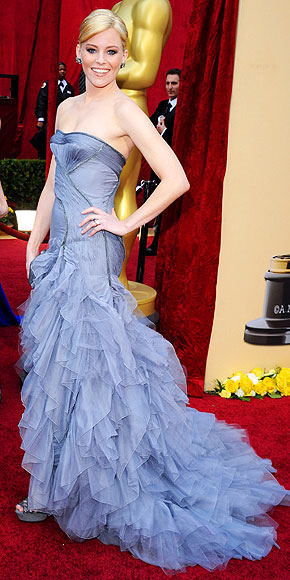 Elizabeth Banks
The chick from "Zack and Miri Make a Porno", Banks cut the comedic routine for a seriously gorgeous Versace dress in a silver blue.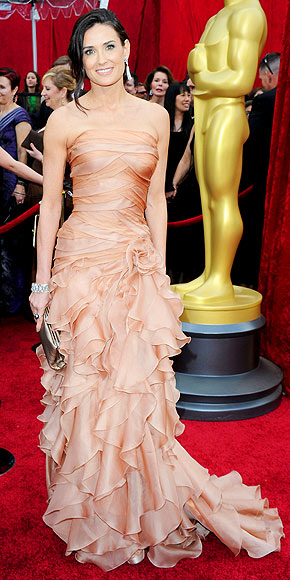 Demi Moore
The legendary starlet knew she had to make waves at the Oscars. In Atelier Versace, Moore was no "ghost" as she glowed in her blush gown.
Tagged in: celebrity, hollywood, movies, award season, academy awards, oscar, fashion trends,