Hot international destinations to celebrate New Year's Eve
The new year is here and it is time to party! But where are the biggest and the best spots to head? LadyLUX brings you the top six places around the globe for you to get your groove on and ring in the new year in style.
BANGKOK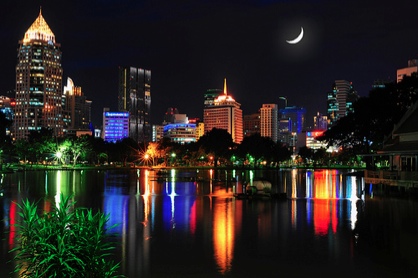 The New Year in Bangkok is a huge deal, and they have apparently learned to party. It is celebrated three times per year: the traditional Western New Year, the Chinese New Year and the Thai New Year.
While there are many options for countdowns, the biggest and the best in Thailand is the one at CentralWorld Square. This location, which is the largest shopping mall in Southeast Asia, is featured on national Thai television each year. Several hundred thousand celebrants turn out for spectacular light and sound shows, and live performances on huge stages by popular Thai musicians. Participants ring in the new year enjoying the beer garden, food stalls, lucky draws and international countdowns with other nations projected on large screens.
Bangkok is also a top choice for many New Year's revelers for its classic cultural offerings. For those interested in more traditional Thai celebrations, the field opposite the Grand Palace turns into a fab NYE celebration called Sanam Luang. The attractions include Thai country music singers, Thai dancers and, of course, yummy authentic Thai cuisine. Those who want to avoid the crowds can check out the riverside hotel options with a spectacular view of the fireworks, or opt for a club or bar. Or simply camp out on the river and see lights.
Source: www.lonelyplanet.com; www.bangkok.com
LONDON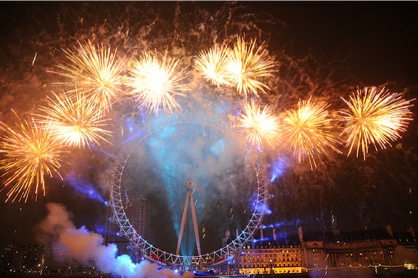 London also has celebrations that draw the crowds. Most famous is the one at Trafalgar Square, with a traditional countdown on giant screens and Big Ben chiming at midnight. This will be followed by a 10-minute firework display starting at the stroke of midnight over London Eye, aka the Millennium Wheel. Last year more than 200,000 people congregated at this major street party, making it England's largest night-out of the year. The next day also has some noteworthy events, including a New Year's Day parade with thousands of international artists: Musicians, dancers, acrobats, and other entertainers transform the streets into a festive event from Parliament Square to Piccadilly.
Source: BBC news; www.newyearfestival.com; www.milesfaster.co.uk
SYDNEY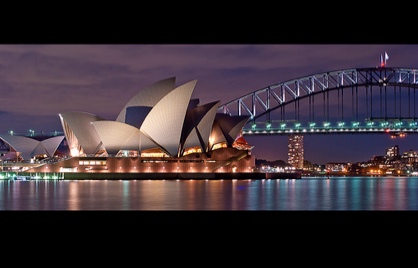 The fireworks at Sydney are apparently some of the best, making this city's celebration come in at the second largest in the world. Thousands journey from around the globe to see the 80,000-some firecrackers shot from the Sydney Harbour Bridge – a spectacular that takes 15 months to plan. Family fireworks are also scheduled at 9 p.m. for the younger crowd. Not to be missed is The Harbour of Lights Parade, in which cruise boats adorned with bright fairy lights circle the harbor throughout the evening.
Places to celebrate include the famous New Year's Eve party at Darling Harbour, with two stages and four bands, or the Disco Wonderland at the Sydney Opera House, a fabulous shindig with music and other entertainment such as disco dancers, roller skating girls and drag queen shows. Or picnic outside with the Botanical Garden's Lawn with a View – a hamper of gourmet food is included in the price – with a fab seat to see the fireworks.
Sydney's fantastic firework displays can be viewed from a 16 km radius around Sydney, but especially from the Gladesville Bridge to the Heads of Sydney Harbour, with popular sites close to the Sydney Harbor Bridge filling up fast.
Source: www.newyearfestival.com; www.cityofsydney.nsw.gov.au
EDINBURGH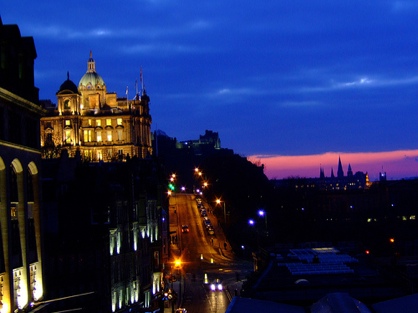 Edinburgh proves they really have the partiers to watch, celebrating the new year for not just one day, but four days! Starting from Dec. 29, this Scottish New Year's celebration, known as Hogmanay, features music, dancing, parades and other forms of merriment.
As Hogmanay heralds from pagan Viking traditions, the festivities begin with a torchlight procession known as the River of Fire, which ends by burning a Viking longship and effigy. The next night is a traditional Celtic shindig, with humor, music, storytelling and other entertainment, called Ceilidh. New Year's Eve has an expected plethora of options, but the most well-known is the Hogmanay Street Party, with four no-cost stages and hundreds of thousands of celebrants enjoying the fireworks. At the stroke of midnight, the crowds sing Auld Lang Syne – the customary Scottish song. Finish the celebrations up on New Year's Day, which offers Feet First, an impressive 120 artists putting a show of outdoor and street theater, or a triathlon and Iron Kids Duathlon.
Source: www.newyearfestival.com; about.com
RIO DE JANEIRO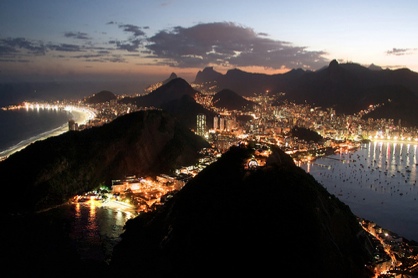 You may think that Rio de Janeiro can't beat its Carnival, but on New Year's, its second most popular holiday, it puts on a fair show too. Called Réveillon, it is the usual mix of food, concerts, dance shows and other Brazilian-style entertainment, including samba, frevo, pagode, Axe and forro.
The top party of all is probably at the world-renown Copacabana Beach, which boasts a dramatic fireworks show with more than 20 minutes of explosions and a range of music performances. Eleven barges are each equipped with 1,200 fireworks plus a total of 40 sound towers– and a number of emergency precautions such as mobile ambulances.
A special feature this year will be the launching of the 2016 Olympic Games Rio de Janeiro logo during the traditional countdown before midnight. Five minutes before midnight, a light and laser show will light up the sky. But these will not be just your ordinary fireworks, but will be accompanied by music and grouped into themes such as "Celebration of Life" and "Peace in the World."
Another good bet in Rio is the celebration on Flamengo Beach, which is predicted to draw around 400,000 people and boasts fireworks longer than Copacabana and some fun samba musical
entertainment. Be sure to finish the evening off with some traditional Brazilian fare.
Source: about.com; www.newyearfestival.com; about.com
NEW YORK CITY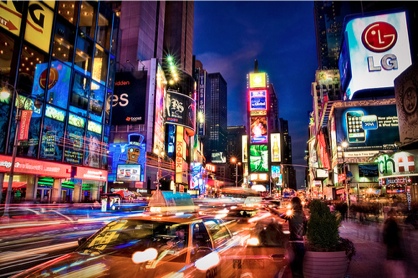 And who could forget New York? One of the most attended and most well-known of all the New Year's extravaganzas around the world, this party features the infamous ball drop in Times Square. And what better way to ring in the new year than a 12-ft in diameter, 11,875- pound ball, covered with 2,688 Waterford crystal triangles, descending from the sky on a pole? A tradition since 1907, the event is viewed live by about a million people in Times Square, plus a billion watch it on televisions screens across the globe.
This year, enjoy Dick Clark's New Year's Rockin' Eve: Musical Performance by Backstreet Boys & NKOTB, followed by Taio Cruz and then the traditional 60-second countdown as the ball is lowered. As midnight strikes, a swirl of New Year's Eve confetti is released from the rooftops of buildings, flooding the area as couples kiss and colorful pyrotechnic effects explode.
Source: www.timeanddate.com; www.timessquarenyc.org
Tagged in: new york city, london, party, parties, sydney, new year, rio de janeiro, bangkok, edinburgh, new year's eve,