Plan a Summer Wedding The Right Way
Keep you and your guests cool
Summer is the most popular season for weddings, and with good reason. There's plenty of sunshine and warm temperatures to make a beautiful day even more fabulous.
But those seasonal temps can make some guests uncomfortable, and can make summer wedding planning a bit more difficult than during cooler times of the year. Here are the best tips from wedding planners on what not to forget when planning a summertime event.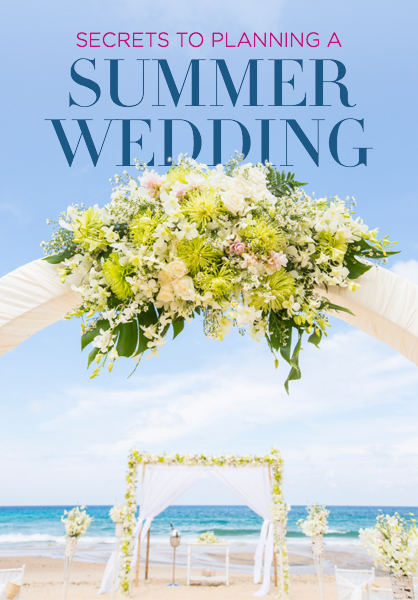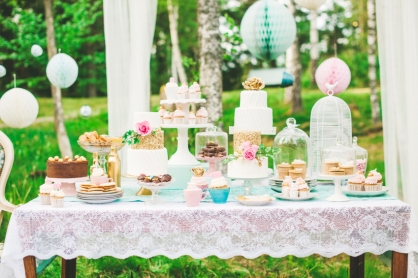 Don't sing the wedding cake blues
It's essential to double check with your venue that there is refrigerator space to store your wedding cake when it is delivered. If not you can time it with your bakery and have them deliver about an hour before the cake cutting. Buttercream frostings hold up the best in the summer heat, but even they can't be out for hours on end. Your best bet is to keep it chilled before you display. Find a cool place in the shade to set up your cake table, said Andrea Freeman, a celebrity wedding and event planner.
Weather related news
Keep guests cool. It's really important to be considerate about the heat. Consider mounting your ceremony brochures onto a handle so they can double as a fan. If you're not doing programs, providing paper fans or parasols are a great option as well. Your guests will be really happy and you'll look like the fabulous host that remembered everything, Freeman said.
Danielle Rothweiler of Rothweiler Event Design agreed that weather is everything.
"Depending on where you are in the country, a summer wedding can be a very hot one, especially if you hold it outside. When we are planning these weddings and the ceremony, cocktail hour and reception are all held outdoors, we always advise our couples to bring the reception portion either indoors or under a tent. Even with a temperature in the upper 70s, guests will be uncomfortable in formal clothing if they are baking in the sun all day. Make sure to push your ceremony as late as possible so that the sun will be lower in the sky, instead of directly overhead. Also, work with your photographer to schedule your photographs either very early in the day, or in the late afternoon/early evening. Not one good photo will happen if the sun is right above you the entire time," Rothweiler said.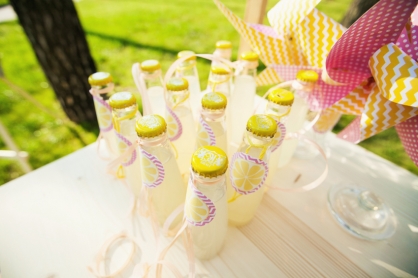 Refreshers are essential
Make sure that everyone has plenty of cool drinks, including non-alcoholic options. Freeman said, "If you're doing an outdoor ceremony make sure you double check to make sure that your catering company will be setting up a drink station. Fruit infused waters are a great option when it comes to keeping your guests hydrated and happy."
Primp and prepare
Take care of yourself. "Don't forget to eat something and drink plenty of water yourself. There's nothing worse than missing the fun because of heat exhaustion on your wedding day. I always make sure that I arrange for the caterer to deliver finger sandwiches, snacks, and bottled waters to the bridal suite during the prep. Food may be the last thing on your mind, but if you start getting ready hours before your ceremony, have photos, and then don't grab a bite until cocktail hour that can be bad news. You want to have a little something in your system before the party starts so that your first cocktail doesn't go straight to your head or worse," Freeman said.
Prepare for the night
Remember that if your soiree will stretch into the night that you need to prepare for insects as well as a drop in temperature. Ask your venue to light citronella candles around the perimeter or lounge area.
Freeman said, "For one outdoor wedding I worked with the couple to set up a cute station to help combat anything that a guest might be dealing with. We had cute little buckets set up with sunscreen, bug spray, flip flops, pashminas, handheld paper fans and cold wet cloths. If there will be a significant drop in temperature (like there often is with beach or desert weddings) make sure that your caterer or rental company can provide portable heaters after the sun goes down."
Tagged in: weddings, wedding planning, summer weddings,