Pre-Fall 2013 Trends: Accessories
The fashion world can expect the best in sophisticated accessories for Pre-Fall 2013 collections. Flooded with standout detailing like fur, color blocking and chains, accessories will showcase decorative and ornate pieces for the upcoming fall season.
Ornamental Belts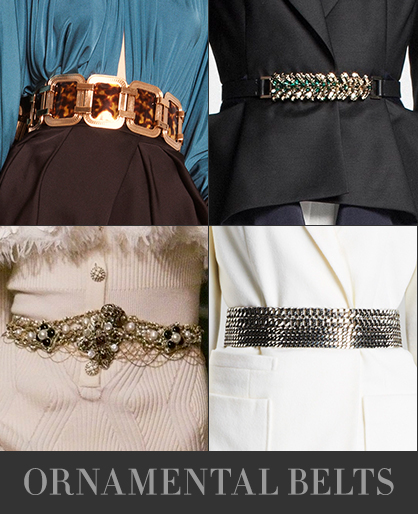 A gorgeous fall staple piece to wear throughout the season is an ornamental belt blinged out to the nines. Able to transform any outfit from drab to fab, flashy belts outfitted in stones, jewels, pearls and chains can double as jewelry for the season. Worn for day or evening, jeweled belts will range from more structured looks on leather straps to thinly constructed ones with chains in gunmetal to gold finishes.
Chokers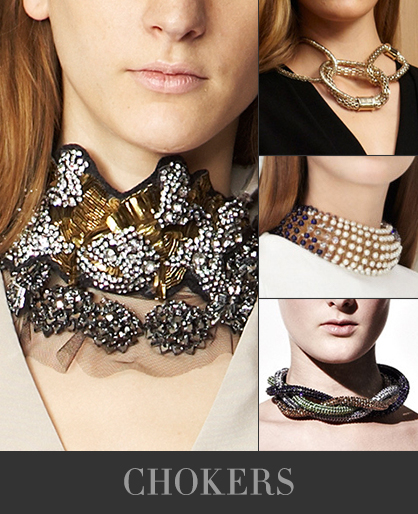 Helping to shift attention up toward the face, chokers will take over the new jewelry trend craze. Ranging from face-framing collars to décolloté proportions, close-fitting chokers will add glitz and glam to any look with their beaded fabric, ornamental jewels, pearls and studs.
Chain Details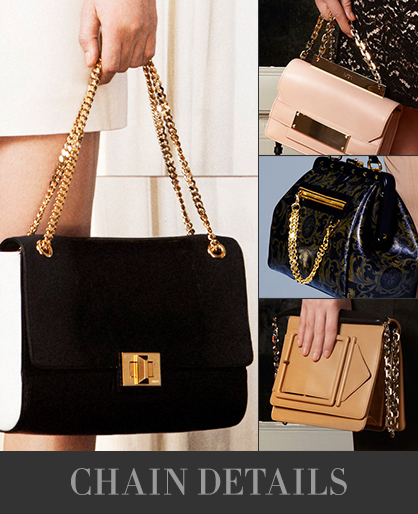 Seen as a key component on purses, chain detailing dresses up both functional and attractive handbags. Used as handles and decorative attachments, chain hardware was updated with inspiration from bike chains and watchbands to freshen up styling. Metallic hues ranging from rose gold all the way to bright yellow gold add a trendy spin.
Long Gloves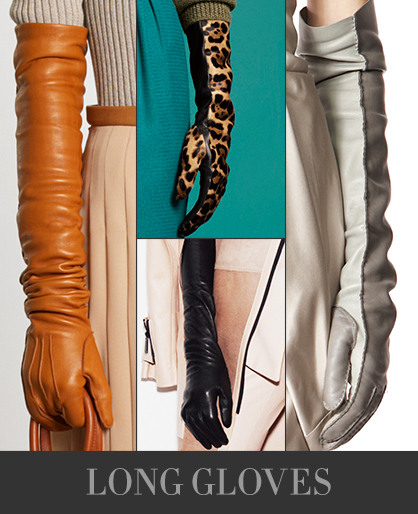 Must-have and lust-worthy accessories for fall are long gloves in elbow to full-lengths. These lady-like, classic accessories take on a modern spin with mixed media and even color blocking with three-piece construction. Going beyond leather and sweater knits, long gloves can be worn in fabrics like suede, nylon and calf-hair.
Sashes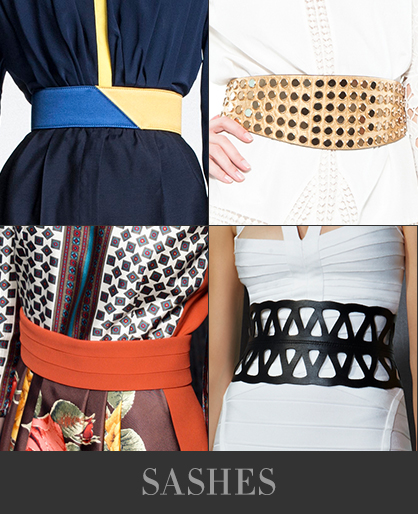 From obi to cumberbund styling, sashes will add flair and a waist to your fall outfits. Replicating formal wear, casual-styled sashes will be constructed from supple leather and soft fabrics with pleating and side ties.
Color Blocking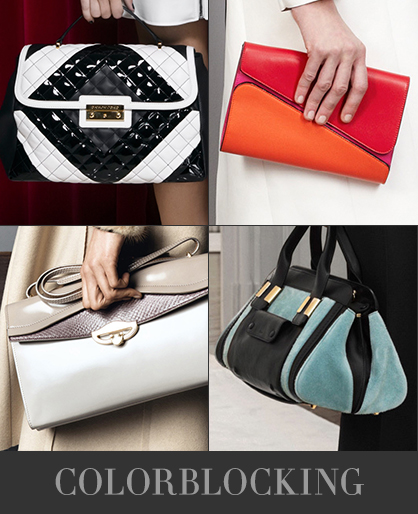 The new color spin will tone down a bit to bi-color blocking. This simpler color pair looks chic on any type of handbag outfitted in fabrics ranging from matte and shine to textured and suede surfaces.
Fur Accents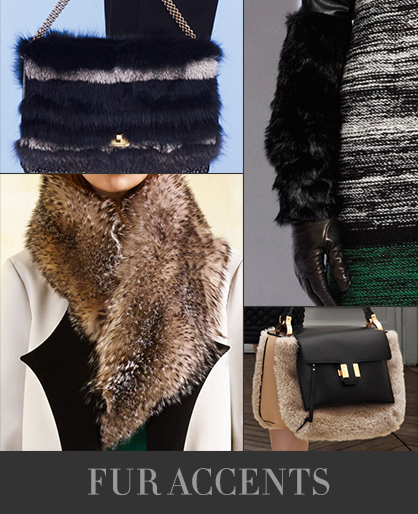 The perfect way to trim a piece for pre-Fall is with fur, of course! The soft, rich accent was seen on every piece of clothing and accessory imaginable from scarves and purses to gloves and even bracelets. The essential for chilly weather will dress up any accessory and your entire outfit.
Read more Pre-Fall
Tagged in: fashion, accessories, runway, pre-fall 2013, pre-fall, chains, chokers, accessory trends, long gloves, ornamental belts,