LUX "It" List: Pre-Fall 2013
As the intermediate between summer and fall, Pre-fall is less fashion fantasy than other seasons and serves as one that can be worn by the everyday fashionista. As award season heats up, Pre-fall will be worn on the red carpet and paraded throughout fashion magazines, especially with Sundance and the Oscars approaching. The collections also give a glimpse into the designers' long-term thought process and what direction their creativity and inspiration might take going into summer.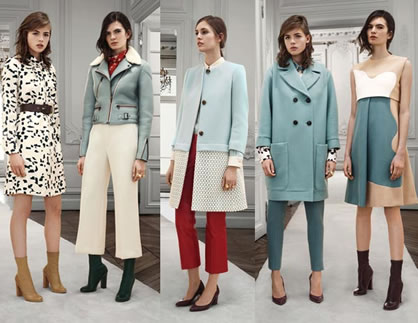 Champagne and Heels: Chloe Pre Fall 2013:
Champagne and Heels features the "beautiful, insane color scheme" and structured yet feminine pieces of Chloe Pre-Fall 2013.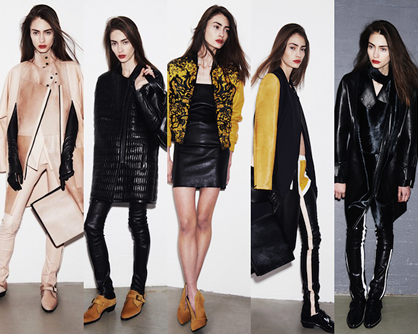 Because I'm Addicted: Barbara Bui Pre-Fall 2013
Barbara Bui uses textured black to play with volume and construction, with added flashes of yellow. The collection has biker elements with a rock 'n 'roll vibe.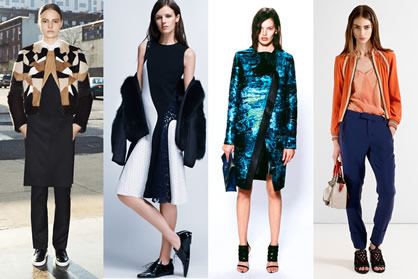 Modelinia: Pre-Fall 2013 Review: Editor's Picks
The editors at Modelinia chose a few of their favorite everyday looks from Pre-Fall collections, including Givenchy, Derek Lam, Proenza Schouler, Rag & Bone and more.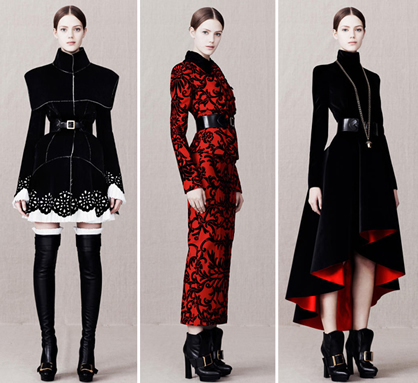 Stylesight: Pre-Fall Alexander McQueen
Stylesight spotlights Sarah Burton's Pre-Fall collection for Alexander McQueen. The dramatic collection was inspired by religious devotion and innocence, specifically the humility of the Amish.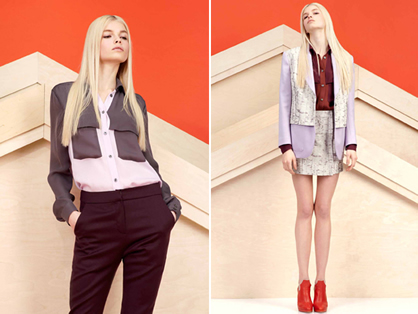 Honestly… WFT: Alexander Lewis Pre-Fall 2013
Newcomer Alexander Lewis channeled a trip to Aspen with a 70s vibe for Pre-Fall. With shiny brocade, V-shaped panels on minidresses and cropped trousers, the collection feels like retro ski wear.
Read more LUX "It" Lists

Tagged in: alexander mcqueen, chloe, chloé, blogs, barbara bui, lux it list, pre-fall 2013, pre-fall, alexander lewis,