Pre-Fall 2014: Beauty Trends
Fashion week has just wrapped up in New York, London, Milan and Paris and we've gotten a peek at the beauty looks that will be trending this fall. Now that the shows have ended, we have a better idea of what products we'll be hustling to buy. See what the top four beauty trends of Fall 2014 will be.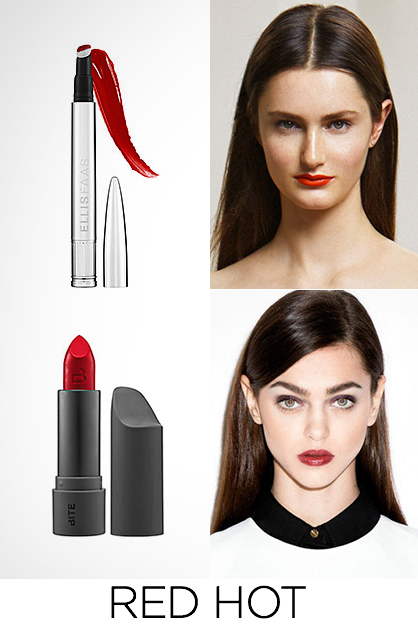 We saw this trending on the New York Fashion Week runways, so it's no surprise it's going to be one of the hottest trends of Fall 2014. The universally flattering shade comes in a variety of hues that can compliment any skin tone. Two flattering shades are burgundy and cherry red, which seem to look flawless on just about anyone. For a pop of cherry wear BITE Beauty lipstick and if you're going for a more burgundy tone we like ELLIS FAAS' blood red that packs a deep punch of red.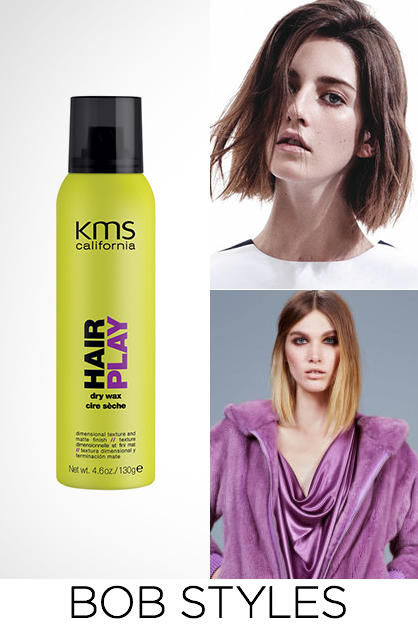 If you've been noticing everyone cutting their hair, don't expect the trend to stop come fall. It seems the bob style is trending once more but expect it to be not quite as drastic as we've seen in the past. Years ago, we saw uber-short bobs begin to get popular, now its more of a jaw length blunt cut. It's all about hair that's one length, with a beachy wave texture and no bangs. To achieve the beachy texture, pick up a bottle of KMS California hair play dry wax and get the coveted beach babe look.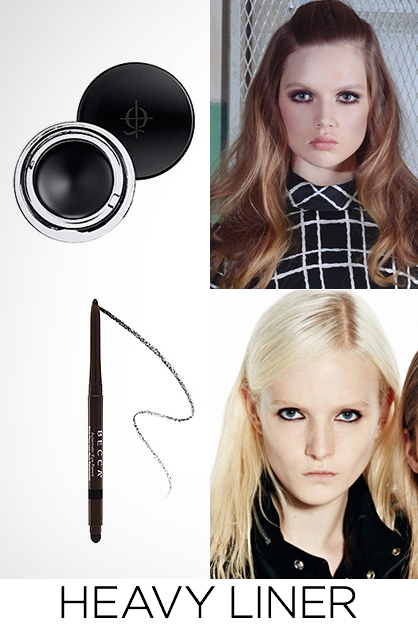 Not to be confused with the cat-eye or smoky eye trend, the whole concept of this trend is all about utilizing black eyeliner. As a die-hard eyeliner fan, this look is one of the easiest to achieve as all that's needed is a good liner to rim your lids. Best of all, you can go high end or lower end with this. We like this pencil from Becca. If pencils aren't for you, then try this gel by ILLAMASQUA for waterproof and color-intense wear.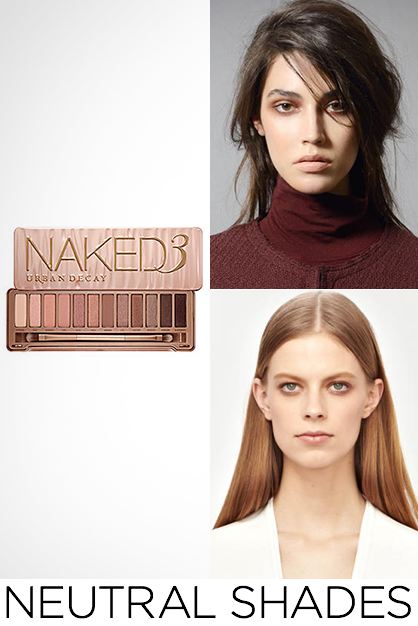 Another easy trend to pull off is the look of a neutral lid. While these shades seem to be all the rage right now, it should be a cinch to find a color that suits you just right. At the top of this game is Urban Decay with its Naked palettes that feature colors for that exact look; neutral. With three to choose from, we can't help but covet the newest addition, Naked 3, that features nude colors in a rose gold hue (another trend we happened to see at NYFW.)
Read more Beauty.
Tagged in: trends, beauty, fall 2014, pre-fall, pre-fall 2014,