Radar: Valentino for GAP sells out and Alexa Chung has a new show
To celebrate GAP's Italian debut, Valentino revealed last month that its creative directors, Maria Grazia Chiuri and Pier Paolo Piccioli, would design a capsule collection for the American-based retailer. The collection, which got sneak peeks in the Telegraph, is composed of army green and burgundy tones with classic city cuts and a European flair.
ELLE UK Magazine reported that the Saturday launch at the London flagship, smack dab in the middle of Black Friday weekend, was an enormous success.
"It took serious determination to get hold of one of the seven Valentino for GAP designs; some withstood the zero degree temperatures and slept outside. Many others got to the shop before 8 a.m.," the mag reported.
Within a couple hours, the entire line sold out.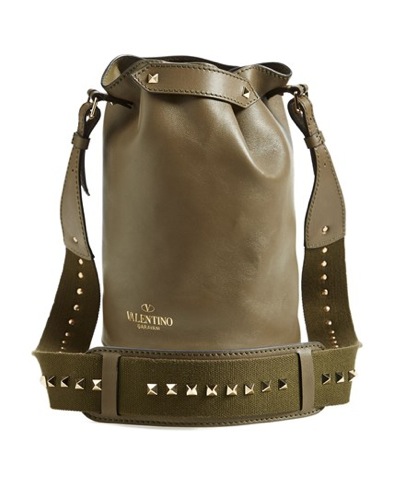 "We were thrilled with the overwhelming response from customers to our Valentino for GAP collaboration," a GAP representative told ELLE UK. "People were waiting outside when we opened, and we had over one thousand customers through our doors before 10 a.m."
While on the subject of British style, English model and television presenter Alexa Chung will take a second stab at garnering American TV viewers' attention with a new reality show.
"Thrift America" will follow Chung, who has become an international fashion icon for her eclectic mixture of designer and vintage finds, as she scours thrift shops across the U.S. The show will air on PBS rather than MTV: Public broadcasting will be a more serious turn for the Brit, whose MTV show, "It's On with Alexa Chung," was canceled due to low ratings.
The New York Times appropriately pointed out that although she's photographed at every party in London, Chung is virtually unrecognizable in the U.S. Jane Keltner de Valle, fashion news director for Teen Vogue, told the Times that Chung could be easily deemed the Kate Moss of this generation. Will she be able to turn a dumpster find into a designer look-alike? We shall see.
"Thrift America" will hit the tellie, as the Brits say, this summer.
Tagged in: fashion, style, uk, alexa chung, england, mtv,