Resort 2013: Theyskens' Theory
It seems that everything Olivier Theyskens touches turns into cool. The Theyskens' Theory collections have a certain ease about them that is equal parts stylish and effortless. Last Fall season presented a dark and sinister vision inspired by Gotham City that even included demi-couture gowns fitting for the understated Theyskens' girl. This time around, the designer keeps his cool with a new reinvented suit for Resort 2013.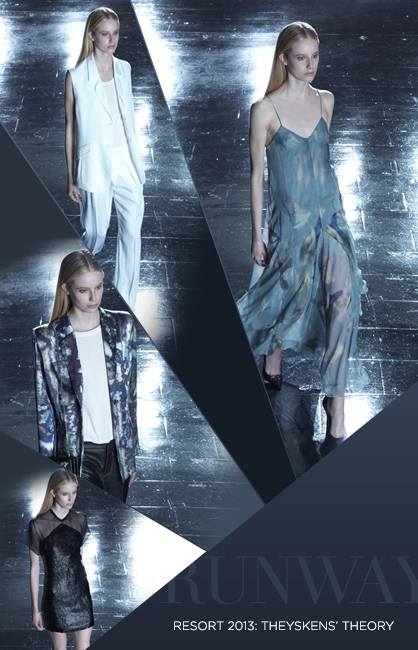 LadyLUX via Style.com
The fresh style is slouchy yet well put-together with relax fit trousers paired with oversized blazers and waistcoats. Blazers featured prominent shoulders but in draped materials that didn't embody the structured rigidness of past runways. The new suit jacket was also cinched around the waist on jumpsuits and skirts, reminiscent of a sweatshirt wrapped on the hips. "It just feels cooler than a regular suit," Theyskens said, as reported by Style.com.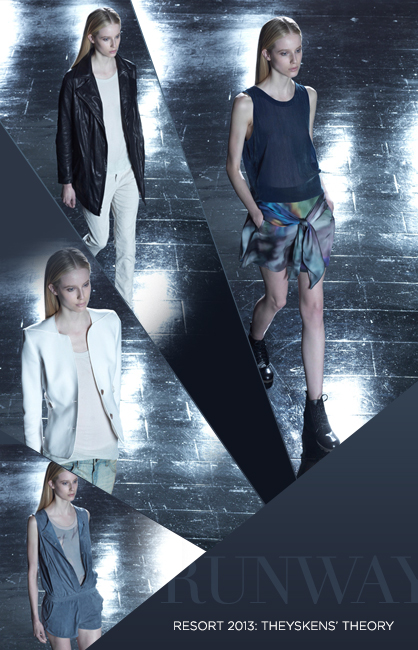 LadyLUX via Style.com
Dresses were also an essential category to the collection with mini and maxi options. Daytime minidresses leaned towards T-shirt silhouettes and were dressed up with embellishments and sheer or metallic materials. Theyskens balanced the pretty with flat lace-up booties. Resort rounded out with the essential leather dress, loose-fit jeans and leather shorts with slant hip pockets and elastic band styles – perfect for styling with the designer's open-weave knits.
Tagged in: new york, new york, runway, apparel, resort 2013, ready-to-wear, olivier theyskens, theyskens' theory,