Resort 2014: Trends in Denim
If you're anything like us, you can't get enough denim in your wardrobe. From the perfect pair of jeans to jackets and dresses, it's the perfect casual material that can also be dressed up. Now that the Resort 2014 runway shows have wrapped, we give you a recap of the trends you'll be seeing in denim come spring. With many new styling options on the horizon, you'll want to be sure to take note…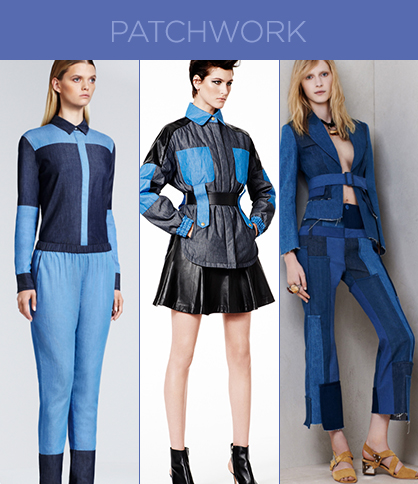 New patchwork techniques are brought to the denim runways for Resort 2014 with modern interpretations. Look for colorblocking in activewear, mixed textures, materials and patterns and geometric looks. Deep indigo mixed with light chambray is a common theme among designers.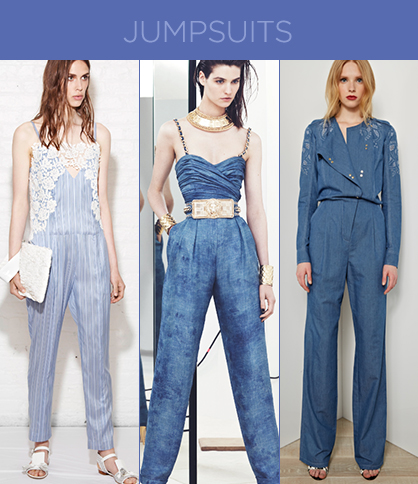 Updated styling on jumpsuits and classic coveralls take denim jumpsuits to another level for spring. Seen in oversized silhouettes, stripes and with 80s and biker influences, you may just be inspired to bring back those old overalls hiding in your closet.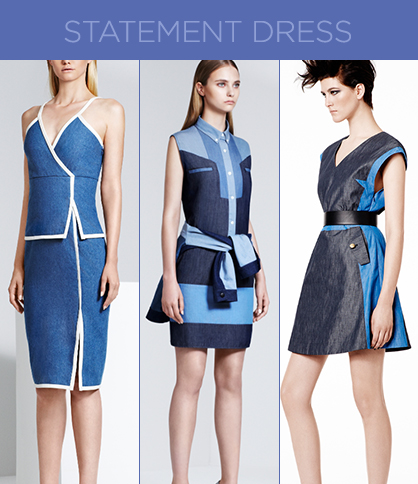 The little denim dress becomes a statement dress as designers offer premium styling details that pack a punch. Playful patterns, colorblocking, added embellishment and textured ensembles lead the way. Again, mixed hues of blue stand out as the popular aesthetic.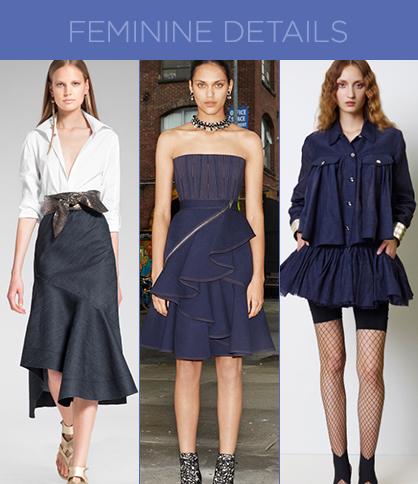 Dramatic and sculptural ruffles add femininity to dresses, skirts and jackets and stood out as a key trend for Resort 2014. From ruffled peplums to waterfall and trucker details, these style elements add a playful touch to denim ensembles.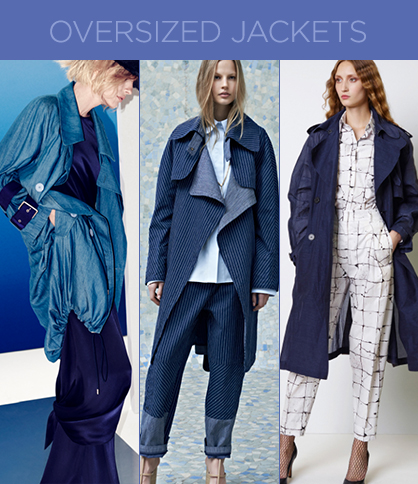 A departure from the hourglass shapes also seen on the runways, oversized silhouettes with simple lines create new jacket options for 2014. Styles ranged from textured prints to raw denim with minimal detailing.
Read more Resort 2014

Tagged in: trends, dresses, denim, runway, jeans, resort 2014,