Resort 2014 Trends: Dresses
A girl can never have too many dresses, so when new collections hit, we're eager to see what styles we'll be adding to our wardrobes! It can be challenging at times to keep up with what's in style, but we're looking to Resort 2014 as our guide for next year. When spring rolls around we'll be sure to have invested in these soon-to-be trending dresses.
Fit and Flare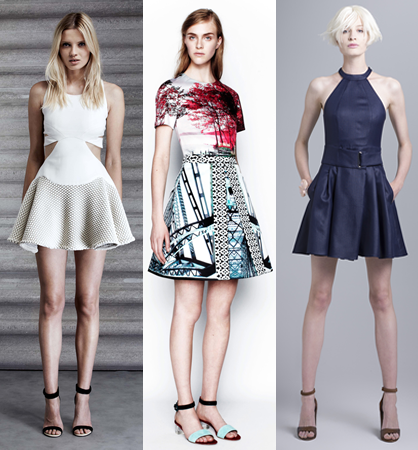 A classic silhouette that flatters most shapes, the fit and flare dress is making a statement for Resort 2014. We'll be seeing the classic dress take on a more modern look. Expect the denim trend to influence this style as well, in addition to graphic prints and cut outs.
Body-Con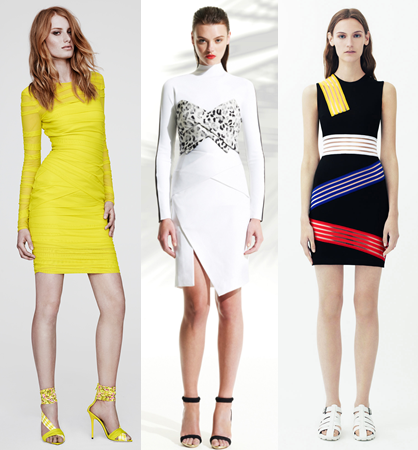 These dresses are a girl's best friend. We already know the classic reasons why we love body-con dresses, but with resort collections we're seeing new dimensions taking shape. Cut outs, colorblocking and angled looks will all be popping up on our favorite styles come spring.
Maxi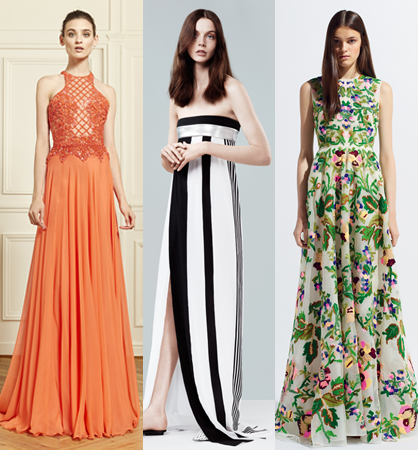 These long and flowy dresses are known for their figure-friendly shapes, which flatter most body types. A Resort 2014 must-have, maxis featured in bright hues like tangerine or pink will be in high demand. Also trending with maxis are prints and stripes giving a playful appearance that's perfect for the spring.
Shirtdress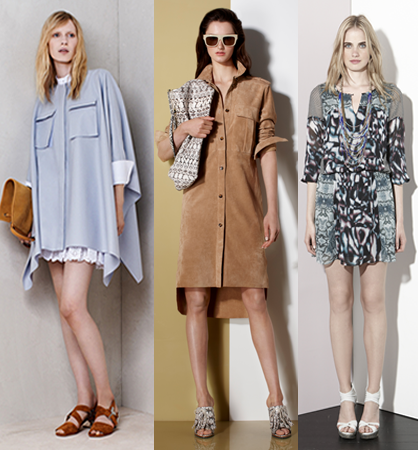 New fabrics featuring patterns and texture will be seen on shirtdresses for Spring 2014. Pleating and ruffles are key elements incorporating their way into this style. A feminine silhouette is also changing the shape of this classic menswear inspired dress.
Pleated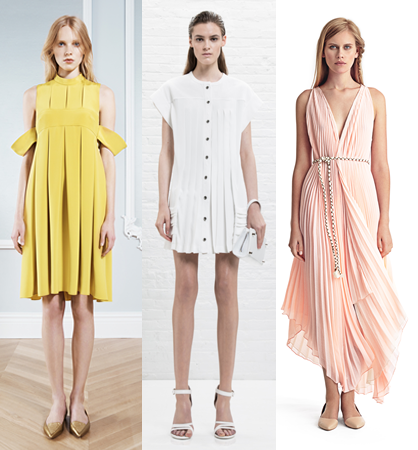 Classic pleats are getting a makeover. The ladylike style is mixing things up with chunkier pleats, eye-catching prints and edgier silhouettes. While the romantic styling of the trend will still be trending, a big change will be the edgy elements seen on Resort 2014 runways.
Asymmetrical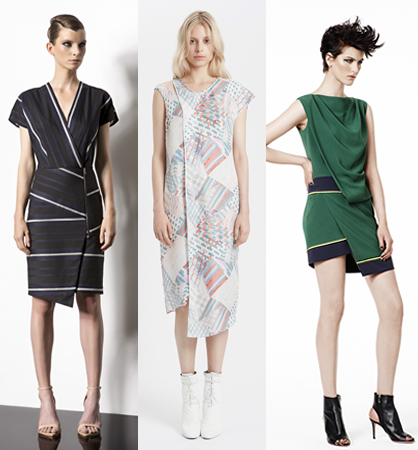 Key elements for this trend will be seen in the structure and modern designs of the dress. Structured fabrics versus flowy patterns were present in the dresses we saw at Resort 2014. Colorblocking, bright hues and geometric patterns are sure to accompany most of spring's asymmetrical dresses.
Read more Resort 2014
Tagged in: trends, dresses, resort 2014, maxi dress,