Retailers to re-release Middleton's engagement looks
The likeable, wholesome other half to Prince William showed that she isn't going to let stylists take over her royal image. Similarly to Michelle Obama, who rocked reasonable looks by J. Crew on the campaign trail, Kate Middleton plucked clothes from her own closet for her engagement photo. Shot by the famed photographer Mario Testino, Middleton wore a simple cream £159 dress by Reiss and a £95 blouse by Whistles – declining designer looks.
Both the looks were from seasons past – the blouse was two years old – and within a day, both retailers revealed that they will re-release her picks. It's safe to say that Middleton's personal style will dictate what retailers sell. It might work to her advantage that she boasts trends that "commoners" (like herself) can afford.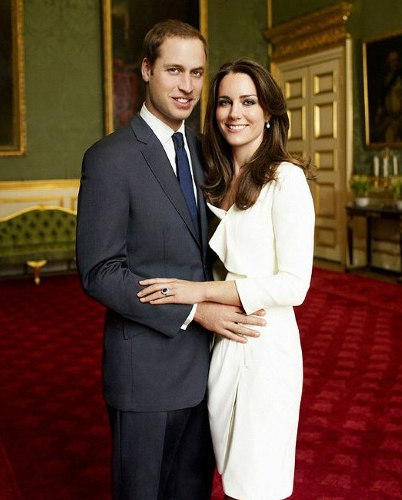 "We are delighted that Katherine has chosen to wear Whistles in her engagement photographs," Jane Shepherdson, chief executive of Whistles, told The Telegraph. "Due to a surge of customer interest, we will be re-releasing the 'Kate' blouse as a limited edition in early 2011."
The founder and managing director of Reiss, David Reiss, announced that he was very excited to see Middleton in the dress. A similar dress, called "Nannette," will be released at the end of January.
Even the earrings, which are barely noticeable in the photos, were recognized and are appearing on people's holiday wish lists. The Telegraph reported that they are sold at Links of London and are called "Hope."
Tagged in: fashion, kate middleton, royalty,