LUX Travel: Romantic Winter Getaways
Couples can get the best out of the winter season and into the spirit of love with a romantic getaway. While bundling up by the fire, getting cozy in a horse-drawn carriage, lodging in a glass igloo or even escaping to a hidden beach resort, lovers will appreciate all that the winter season has to offer. Here are four chic and chilly destination ideas to tide lovers over for the rest of winter.
Sleep under the Northern Lights in Finland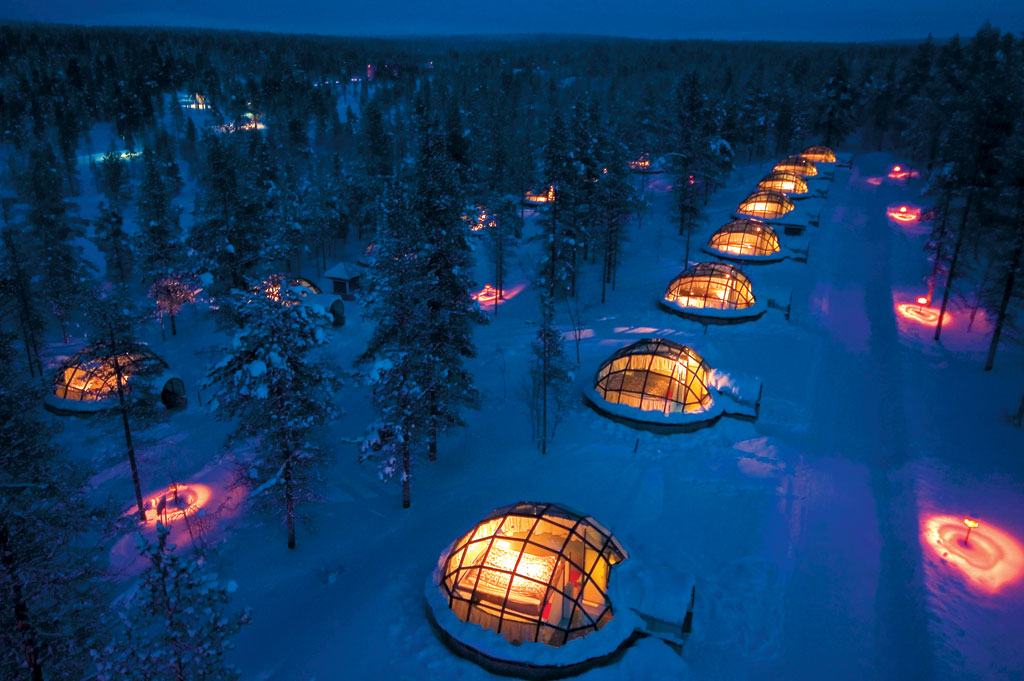 Photo Courtesy of Kakslauttanen
A magical getaway awaits couples amidst the beautiful Lapland scenery in Finland. The Hotel Kakslauttanen and Igloo Village offers first-class wood cabins, glass Kota teepees, snow igloos and glass igloos. Guests will ride in a reindeer-driven sleigh across the snow to their humble abode for the night. For an eerily beautiful winter wonderland vacation spot completely surrounded by snow, couples can snuggle under their fur comforters and relax under their glass dome igloo while gazing at the stunning panoramic views of the Northern lights. Watching the aurora borealis lights turn the sky into glowing pinks, blues and greens is certainly a romantic trip, if not breathtaking!
Tour Central Park in a horse-drawn carriage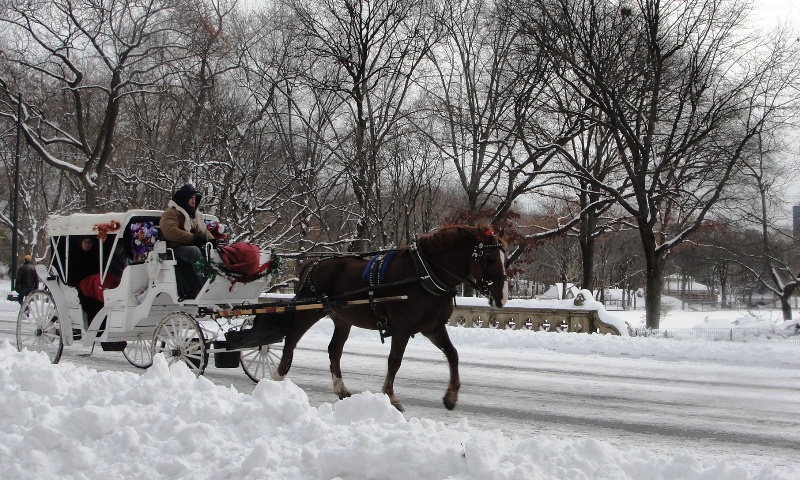 Photo Courtesy of NYCcentralparktours.com
Riding in a horse-drawn carriage may seem a little more appropriate for a holiday activity, but who says couples can't enjoy them during the rest of winter? Travelers yearning for a more intimate outing than the average bus tour can experience the beauty of Central Park in a unique and historical way. After bundling up in fur blankets, pairs will ride through the winding trails of the park admiring the trees, rolling green hills, famous movie spots and the unforgettable culture of New York.
Venture into the open Alaskan air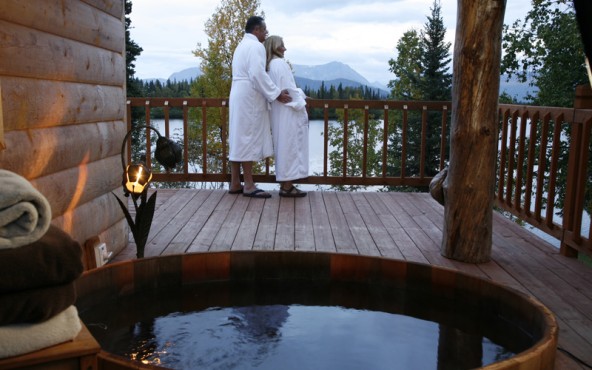 Photo Courtesy of Withinthewild.com
Along the Iditarod trail, Winterlake Lodge in Alaska is a resort of lakeside cabins offering everything that couples need for a romantic getaway as they enjoy the seclusion and spectacular scenery of the Trimble Glacier and the beginnings of the Rainy Pass. Outdoor winter activities at the lodge include learning how to dog mush, snowmobile along the Iditarod Trail and cross country skiing. While wrapped in plush white bath robes, couples can enjoy each other's company while sipping hot cocoa by the fire and fall in love all over again watching an Alaskan sunset together.
Experience British Columbian beauty at a romantic beach resort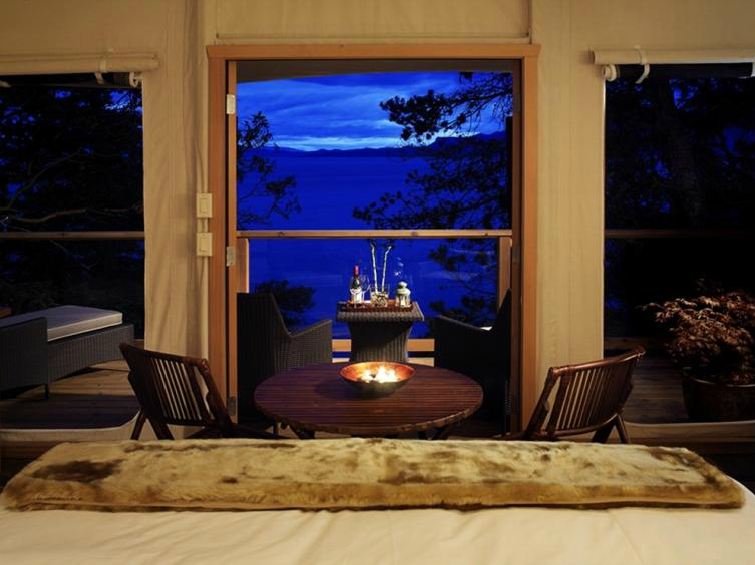 Photo Courtesy of Rockwatersecretcoveresort.com
As couples stroll along the wooden walkways of the Rockwater Secret Cove Resort, they will experience the true beauty of British Columbia's Sunshine Coast. Thirteen luxury tent-house suites await guests for a jam-packed weekend of beautiful scenery, relaxation and tons of romance! Couples can enjoy classic countryside décor infused with modern features of heated slate floors, shoji screens and private verandas. During the winter months, the British Columbian weather stays mild and enjoyable for kayaking, Orca whale watching and sunset-gazing. Couples will surely find their inner peace and tranquility while soaking in the deep porcelain soaking tub for two, along with rekindling their romance!
Tagged in: guides, lux travel, luxury travel, central park carriage tour, romantic winter getaways, alaska winterlake lodge, british columbia rockwater secret cove, travel guides, winter destinations, kakslauttanen igloo village, romantic vacation,