ROMYGOLD relaunches brand and website
ROMYGOLD, a luxury handbag line, celebrates the relaunch of its website this week, along with a new logo and Spring 2011 lookbook.
"We wanted to create a new look that matches our edginess and sophistication of our bags," designer Lisa Goldstein told LadyLUX.
ROMYGOLD, which launched at Bergdorf Goodman in Spring 2010, now sells at many fine retailers, such as Saks Fifth Avenue, Neiman Marcus and Shopbop.com. It has gained recognition from shoppers for its affordable, high-quality leather bags, ranging from $275 to $700.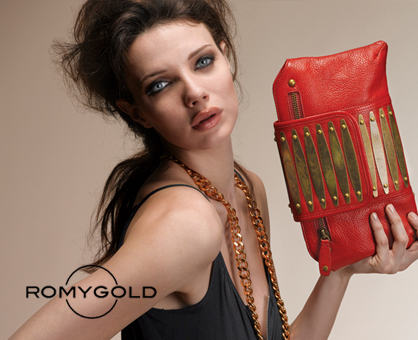 The bags aren't for the boring at heart. Embellished with studs, slits or metal plates, the handbags bring out your bolder side.
Designers Lisa Goldstein and Romy Jagid started out as shopping buddies. In 2009, they decided to merge their mutual adoration for luxury goods into a business after finding a price point gap in the market.
"We created some bags and everyone around us loved them, so we created a line and Bergdorfs fell in love," Goldstein said.
A few personal pieces soon became a full-fledged collection.
Their Spring 2011 line features embossed python leather, punk rock studding, slits and slashes, and luxe braided handles.
The two's signature Biker Slash bag has made the rounds in the fashion mags, appearing in Lucky Magazine and InStyle. Celebs such as Fergie and Kim Kardashian have been known to rock the edgy accessories.
For more information, visit their "new and improved" website at romygold.com.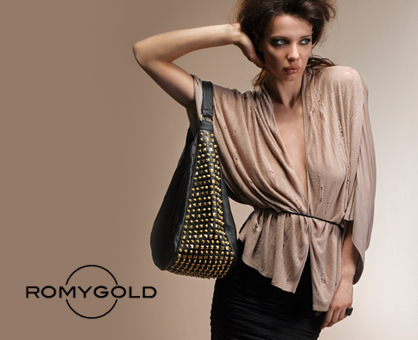 Tagged in: handbags, accessories, website, relaunch, romygold,