Rumer Willis: The new face of Badgley Mischka
It was only a month ago when Mark Badgley and James Mischka, designers of Basgley Mischka, announced that celebrity daughter Rumer Willis would be grace their newest ad campaign, which launches in March.
On Wednesday People Magazine revealed a sneak peek at the much anticipated shots, featuring Willis in a gorgeous beaded dress on a beach boardwalk, and in a delicate pink gown with the Pacific Ocean as her backdrop.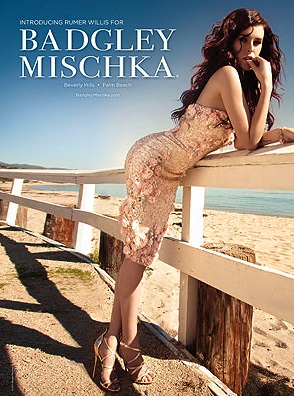 "It was so amazing to play on the beach in beautiful and timeless gowns," she said, according to the mag.
The 22 year-old daughter of Bruce Willis and Demi Moore is no stranger to the spotlight. The actress has appeared in the films "Sorority Row" and "House Bunny." She also served in 2008 as a spokesperson for Ocean Pacific, a line of clothing at Wal-Mart. The new gig with the gown designer might put her in a new category.
"She has a vivacious spirit to her; she is young and modern, which is representative of our spring collection," Mark Badgley and James Mischka said in a statement to the mag.
Willis will also model footwear, swimwear and jewelry for the Spring collection.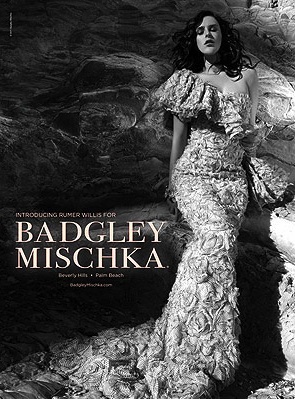 What do you think of the shots?
Tagged in: fashion, celebrity, badgley mischka, rumer willis, demi moore,