Spring 2010 Ready-to-Wear: Color Trends
After months and months of wearing black leather jackets, black dresses, black tights with black booties, and reigning as the Queen of Darkness, bright Spring colors sound oh-so refreshing. We aren't quite ready to let go of some of Fall's best, but we do welcome neutrals, greens and yellows with open arms.
Neutrals


Getting away from Fall's monochrome palate, Spring transitions to warmer neutral shades. Designers are showing pieces in tans, taupes and khakis. From trench coats to skirts and pants, neutrals have been giving the runway a more romantic and soft feel in draped and volume silhouettes.
White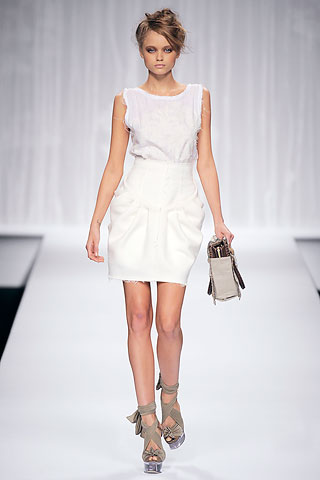 Spring wouldn't be right without bright whites. Head to toe looks were shown in all white varying from skirts and tops, dress, pantsuits, and jackets. White gets an update with shiny textures, silver tone prints, lace and fuzzy materials.
Grey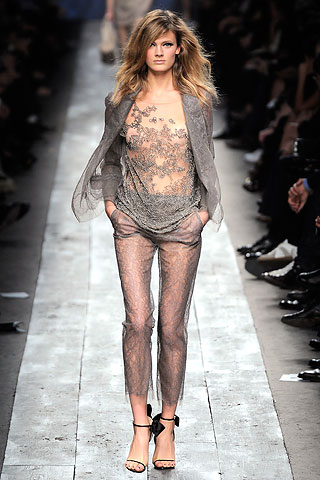 Grey has made its way as a wardrobe color staple, working well with blacks, neutrals and vivid colors this Spring. Grey is extremely versatile, looking clean in easy jersey knits and sweater and more dramatic in draped or structured pieces. Perfect for single pieces or pairing varying shades.
Green


Shades of green, emeralds, kelly, and teals prove to be the new big color for Spring. In matte and shiny finishes, nature's green are used in dresses, skirts, tops, footwear and accessories. Deep hues look rich and luxurious while lighter shades are fun and flirty.
Blue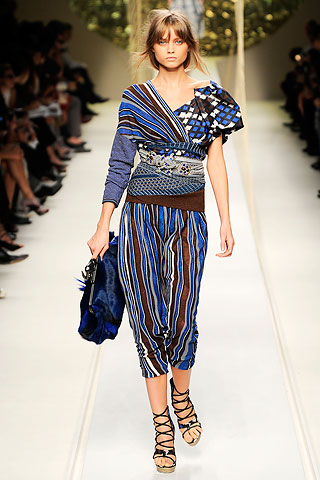 Carrying over from Fall, cobalt blue adds striking color to any outfit. Blue was used in wild prints and stripes. Cobalt and black were a key color combination for styling. Blue was also looking fresh against metallics.
Yellow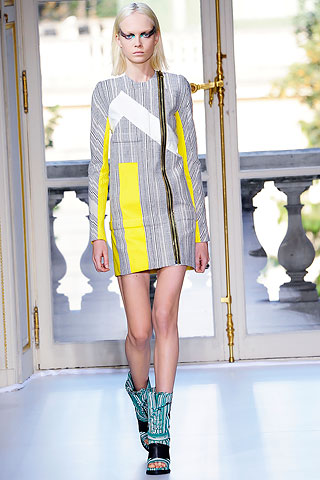 As an accent or all-over color, yellow gives outfits a great burst of color. Bright yellows look sharp against greys with pops of color in tops, bottoms or accessories. Pale yellows works well in coat dresses, spring dresses, pants and skirts.
Red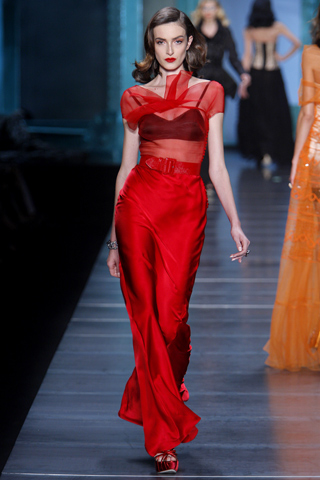 Red continues to trend in rich and washed hues. Designers used red to give energy to dresses and coats in all silhouettes. Ruffles and volume draping shown reds appealed to a glamorous Hollywood appearance.
Metallics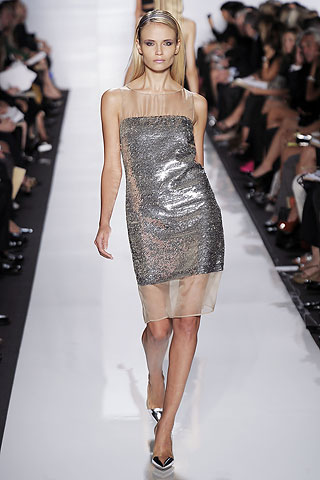 New metallics are showing up in not just accessories and footwear but all over in apparel. Pewter, silver, gunmetal and bronze made huge appearances on the runway in foil and liquid textures. Metallic dresses and pants look rocker edgy and are a great alternative to black. Accessories turn to gunmetal and pewter in shiny and antique finishes.
Tagged in: trends, fashion, ss 2010, color palette, neutrals,