Spring 2013 Trends: The Loud Legging
Flashy Spring 2013 trends call for something eye-catching and, of course, chic as ever! Leggings covered in bold designs can flatter an entire outfit by being the central focal point. Here are ten pairs of leggings with exotic, digital and graphic prints that will help any girl flaunt her assets in the loudest and most playful way possible.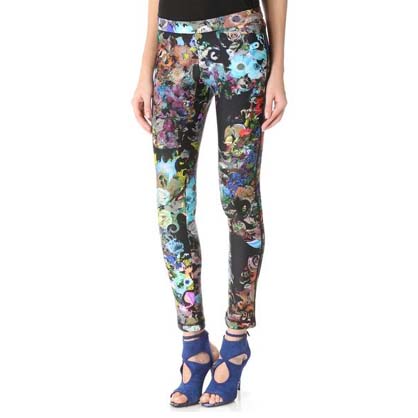 The psychedelic Spring pattern of the floral print leggings from Cynthia Rowley bring the season to life. Made of silky soft neoprene, this elegantly constructed slim pair of leggings can be worn with a peplum top and metallic toe-capped heels for a fun and stylish go-to look.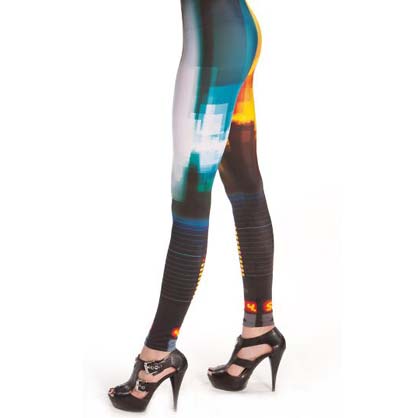 The rocket leggings from Tyeze Thais parade a cool, hip and abstract look filled with energy and visual sound waves. Strut your stuff in these comfy bottoms while wearing a sheer collared shirt up top to add a feminine feel.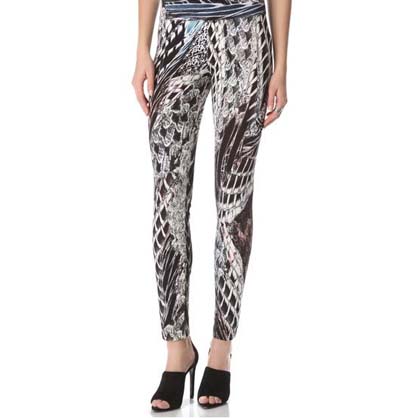 The blue-multi leggings from Helmut Lang feature a wild mixture of rope, netting and feather graphics. Made of ultra-lightweight twill, the leggings have a wide elastic waistband allowing for easy wear.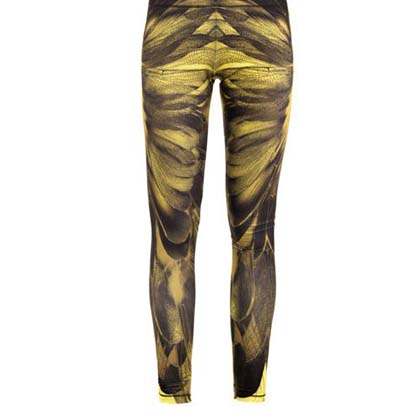 The dragonfly printed leggings are a McQ Alexander McQueen option for out-there bottoms. The complex dragonfly wing motif in a toxic-yellow hue adorns these skin-tight leggings to create a rocker and chic edge.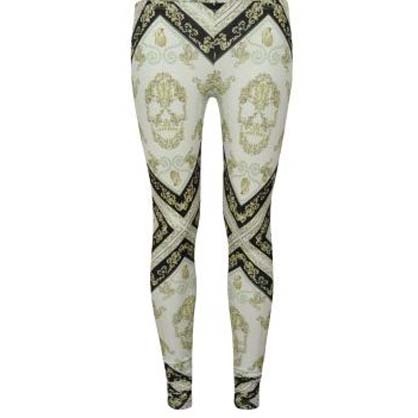 For a rock-n-regal feel, some Baroque skull leggings from Philipp Plein incorporating intricately-drawn skulls, black trim and Baroque-inspired touches have just the right blend of nobility and edge.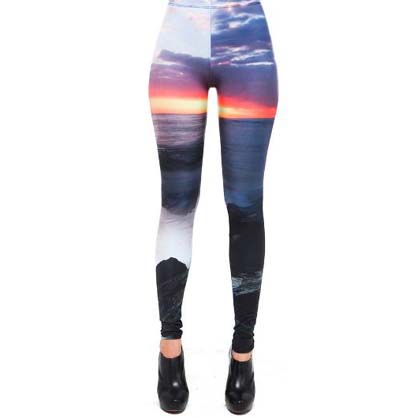 Capturing the essence of a gorgeous evening at the beach, the South Carolina sunset leggings from Keri Wilson display beautiful oranges, pinks and blues of the skyline extending to the ocean and rocky shores. This eclectic and beachy pair of leggings is a perfect staple item of the season.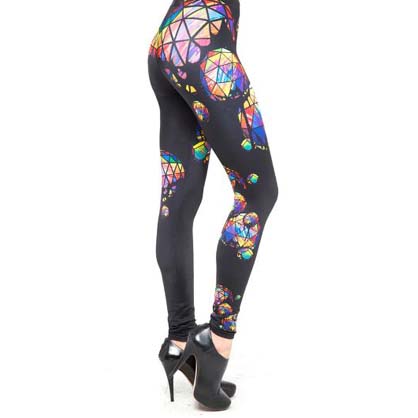 The crystal printed leggings by Jason Pennington showcase bright circus-colored geometric shapes for a young and fun pair of bottoms. Pair them with a crop top and platforms to show off your colorful and energetic style.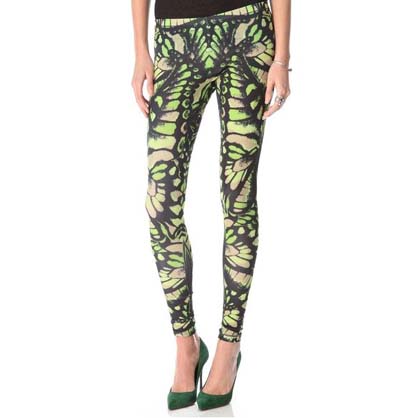 The McQ Alexander McQueen printed leggings in radiant lime green, khaki and black will bring out your individuality. The wing-like shapes almost glow as they sweep across the stretchy pant legs.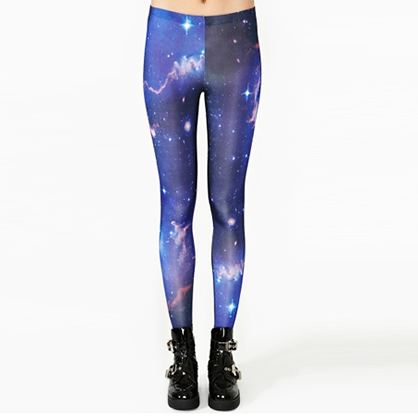 Appear out-of-this-world during Spring when you wear the Nasty Gal Milky Way leggings. Displaying a multicolored futuristic galaxy scene, the purple and blue leggings with star accents create the most space-age pair of leggings around.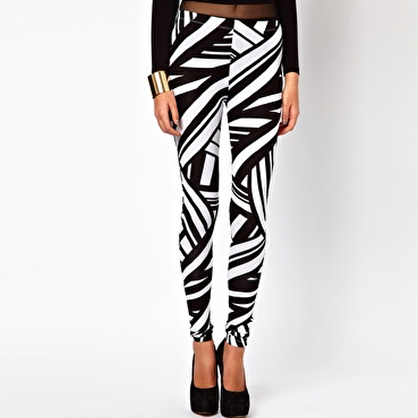 Perfect for a night out on the town, the ASOS tribal-print leggings can be paired with any colored shirt for funky club wear. Made from soft stretch jersey, the leggings are easy to wear into the wee hours of the night.
Tagged in: trends, fashion, alexander mcqueen, spring 2013, helmut lang, cynthia rowley, leggings, philipp plein, spring trends, printed leggings, loud leggings, graphic leggings,