Spring 2014: 5 Bridal Trends
From column gowns to mermaid dresses, Spring 2014 bridal designs range from elegantly minimal to frothy and fresh. If you're a bride-to-be looking to make a style statement consider these five new trends sweeping the runway.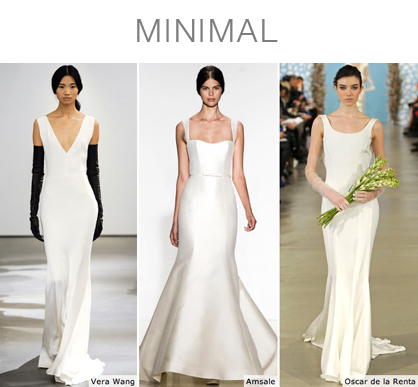 Minimal wedding gowns set the tone for the Spring '14 season. Beautiful silk satin material drapes the body, while elegant lines accentuate the figure. Here, the tailoring of the fabric takes precedence over embellishments.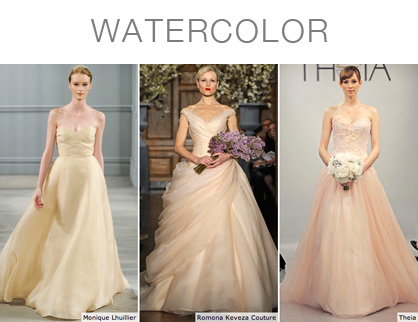 Watercolor shades in lovely blush tones offer a subtle alternative to traditional white gowns. Pale hues of yellow, peach and peony give an ethereal feel. Layers of sheer fabric tie the look together with a sweet, feminine touch.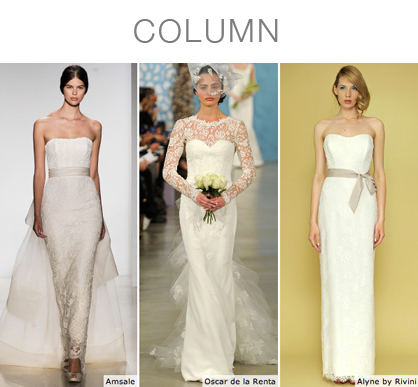 Column shaped gowns elongate the female form, creating an hourglass effect. Long form-fitting dresses give a statuesque appearance. The bodice is structured, while the skirt varies from tapered to slightly flared.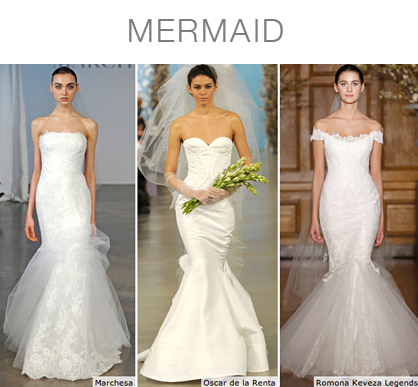 Mermaid tales easily transform traditional gowns. A flare at the knee balances the bod-con column dress with a voluminous shape. Tale fabrics range from translucent organza to sheer overlays, each providing a dramatic aesthetic.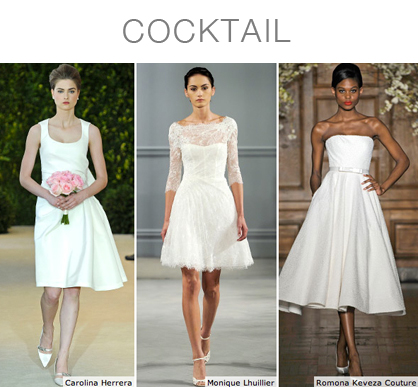 For a more casual look, opt for the cocktail trend. Shorter length dresses are fun and swanky. Inspired by the '50s and '60s, these classic styles feature a-lined, flared and straight silhouettes. Hemlines vary from just above to just below the knee.
Tagged in: trends, dresses, runway, color, wedding, gowns, bridal, cocktail, minimal, mermaid tales, formal casual, column,