Street Scene: Camouflage
Stylish bloggers across the globe are being all they can be in camouflage. The army print that was once popular in the '90s thanks to collections from John Galliano, Yves Saint Laurent, Dolce & Gabbana, and of course, a little era known as Grunge, is making a comeback. In its standard shades of green, camouflage is showing a chicer side this time around with jackets, skirts, pants and accessories. Take a cue from these trendsetters and add a little camouflage to your wardrobe.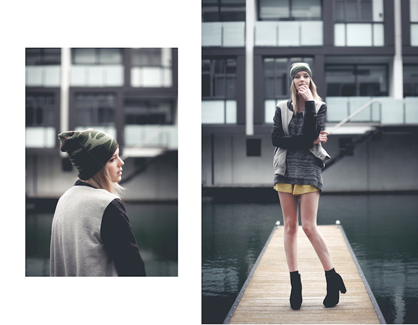 Photo Courtesy of Pony Hunter
Laura Allard-Fleishl of Pony Hunter added just a touch of camouflage by accessorizing her shorts and colorblock jacket with a beanie.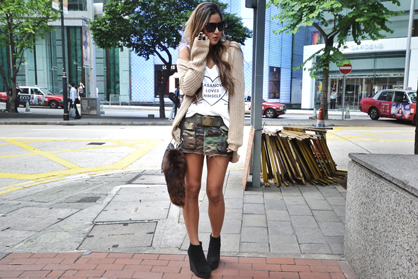 Photo Courtesy of Fashion Hedonism
The army print showed a sweeter side with a mini skirt on Fashion Hedonism.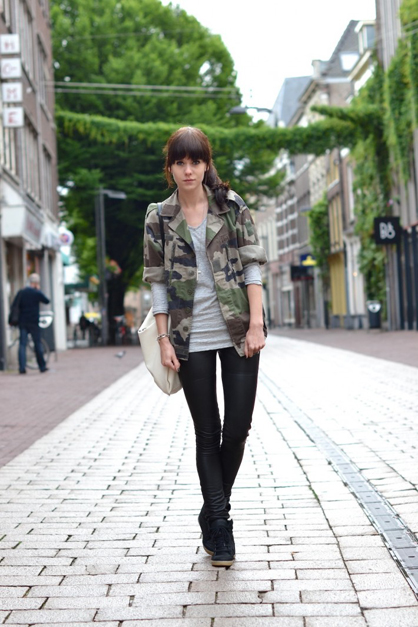 Photo Courtesy of Lovely by Lucy
Lucy mixed a camo jacket and leather pants on Lovely by Lucy for some cool edge.
Photo Courtesy of Come Over to the Dark Side We Have Candy
Cindy van der Heyden of Come Over to the Dark Side We Have Candy made camouflage skinny jeans chic with mid-height suede boots.
Photo Courtesy of Pink Horrowshow
Giving a black ensemble an extra dose of toughness, Pink Horrowshow's Frances Kwon added an army jacket to leather shorts and an asymmetrical top.
Tagged in: trends, style, camouflage, street scene, fashion hedonism, pony hunter, come over to the darkside we have candy, lovely by lucy, pink horrowshow,